A British tourist on holiday in Stockholm has described seeing "lifeless bodies" covered with towels at the scene of the suspected terror attack.
Reporter Harriet Rose-Gale, 26, was eating lunch metres away from the spot where a truck ploughed into pedestrians in the Swedish capital.
Harriet, of Marlborough, Wilts., described scenes of panic as dozens of emergency vehicles flooded the streets.
She said: "We were literally 100 or 200m away having lunch when a couple of police cars went by followed by about 20-30 emergency vehicles continuously.
"I walked up the road and we could just see a lorry, a truck, and what we could only assume was a lifeless body in front of it.
"It had a peach or orange towel covering it and there was another body with a white sheet in the middle of the road.
"There were armed police running past us and shouting in Swedish. I don't know what they were saying.
"The police officer said to just keep walking. They are sending people away from the scene.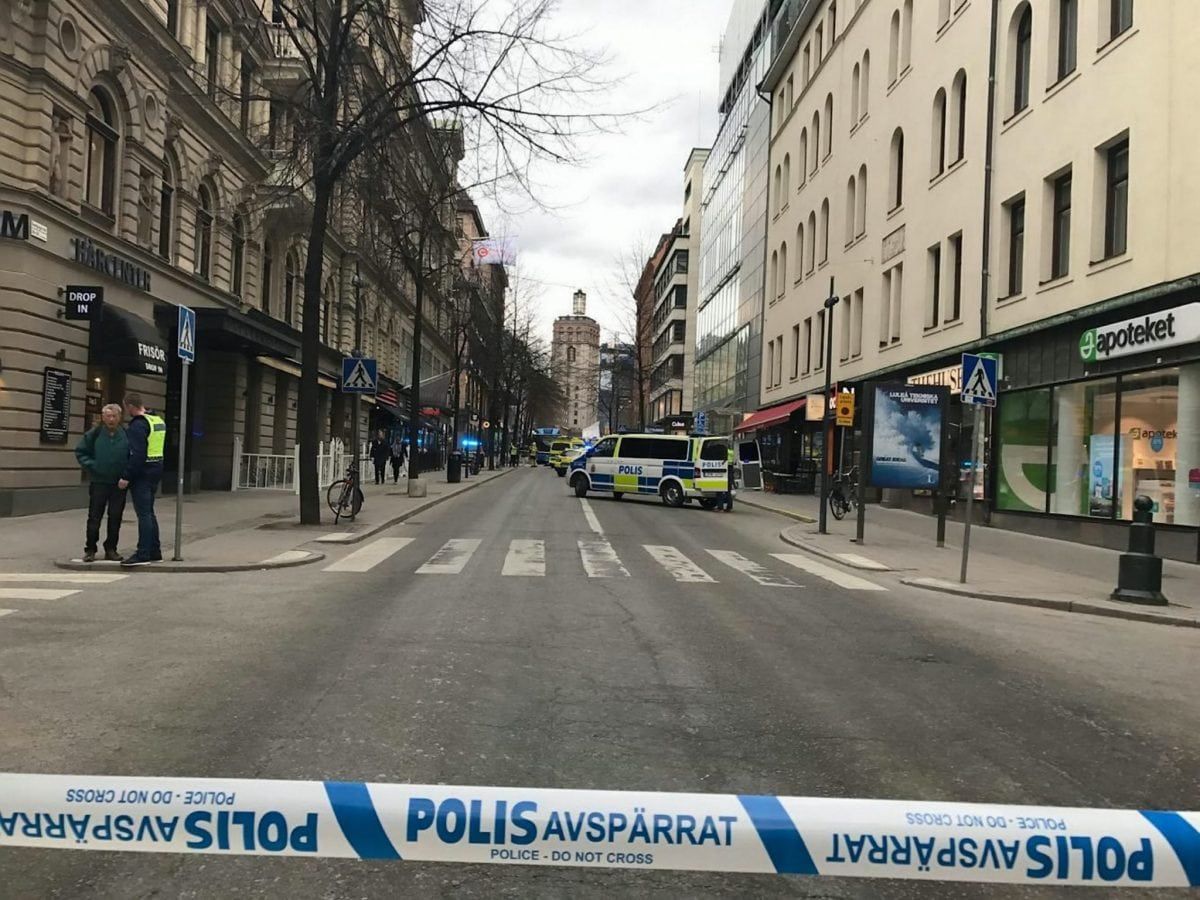 "It seems to be a shopping street. There are lots of restaurants and shops near it. It's right next to our hotel, which is where we were walking.
"We were trying to find out what happened but there was so much panic because of what's just happened in London. Everyone is on high alert.
"There were crowds of people flooding along the street to get away and lots of police officers with guns and lots and lots of sirens.
"There has been a few people walking past with blankets and there is a big cordon around the street.
"Everyone was just trying to figure out what was going on.
"I'm not sure what we are going to do but I feel quite safe. There are lots of police around and they are diverting people away from the area."