These dramatic images show how a crumbling coastline has disappeared within ten years – leaving just one home teetering on the edge.
The once-full clifftop at Hemsby, Norfolk, has been battered by strong winds and high tides, falling victim to the devastating impact of coastal erosion.
More than 50m of the shoreline has vanished since 2008, creating a stark contrast to how it looked just a decade ago.
The sobering images reveal how more than a dozen homes have been lost due to cliff collapse, despite once sitting a safe distance from the edge.
The properties were once protected by large rocky cliffs which have now disintegrated into soft sandy banks after being relentlessly beaten by fierce waves.
More than 18 homes have been left uninhabitable, forcing wrecking teams to move in and tear them down before they become a safety hazard.
Hundreds of others living on the Norfolk coastline could also find their homes in similarly precarious positions in the years ahead as the erosion continues.
Other towns and villages thought to be affected will be places such as Mundesley, Caister-on-Sea, Hopton-On-Sea and Happisburgh.
While the Environment Agency is responsible for the management of the coast, district councils have the responsibility for maintaining the coastal defences.
It is the Government however that holds the purse strings for major sea defence projects.
Norman Lamb, Liberal Democrat MP for North Norfolk, said he was not convinced the right approach was being taken to protecting the coastline.
He said: "It's not just Norfolk, but nationally. We keep putting off the difficult decisions.
"The threat is increasing because we are experiencing more storm events, which many, including me, accept is down to climate change, while sea levels are rising.
"We have the double problem of crumbling cliffs which are at threat from the sea and low-lying areas which depend on protection by dunes and ridges to keep the sea out.
"We have to confront it and the government needs to be at the forefront of it."
Mr Lamb said consideration should be given to the creation of a "solidarity fund" to help those who lose their homes to the sea.
He said: "We cannot have a discussion over how we manage it in the future until people have a sense of security and will not lose everything if the sea takes their home."
Bosses at North Norfolk District Council have highlighted the efforts being made to protect the coast.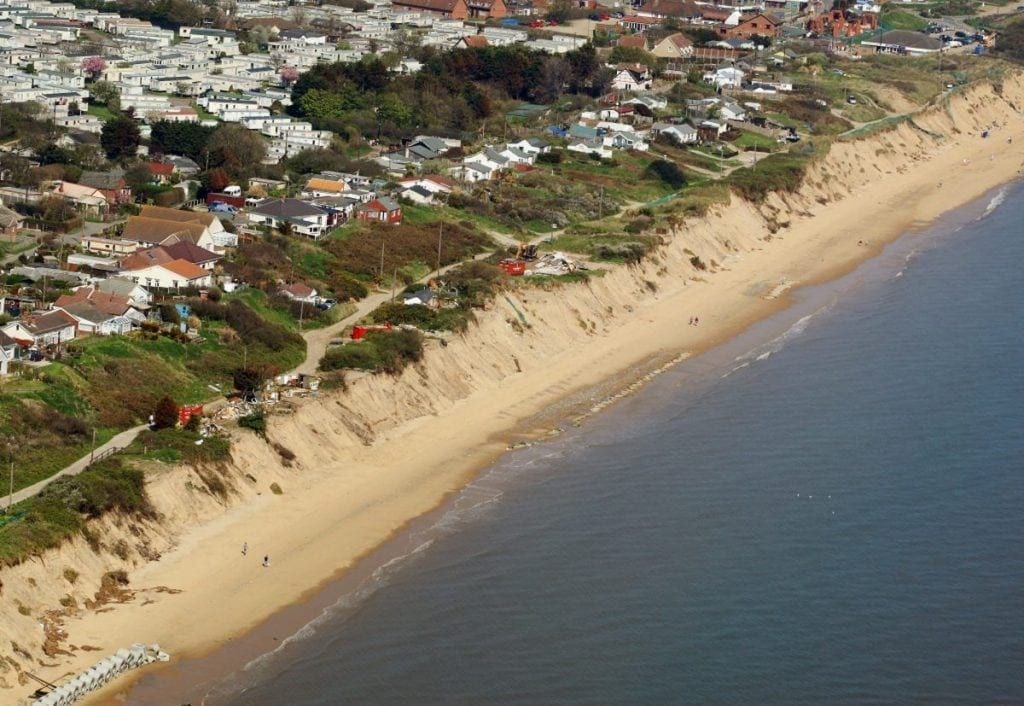 A spokesman said: "Over the years, measures have included building groynes, timber revetments, sea walls, offshore reefs and installing rock armour on the beach.
"The council continues to manage defences, including re-engineering existing schemes, and providing maintenance to other types of defence."
https://www.thelondoneconomic.com/news/environment/global-warming-is-spiralling-out-of-control/10/05/