Scientists could finally provide an early-warning detection system for volcanoes by dropping using heat resistant sensors – dubbed 'dragon eggs.'
Drones are used to drop the ultra-heat resistant 'dragon eggs' in dangerous locations around the top of active volcanoes where they can provide valuable real-time data.
The highly specialised pods are being equipped with a range of state-of-the-art sensors for temperature, humidity, vibrations, and numerous toxic gases – and could potentially save lives.
The early-warning devices are the first of their kind in the world, and could give advanced early warnings of eruptions.
Prof Tom Scott, from the University of Bristol, said: "For some volcanoes, it is simply too dangerous for a human approach.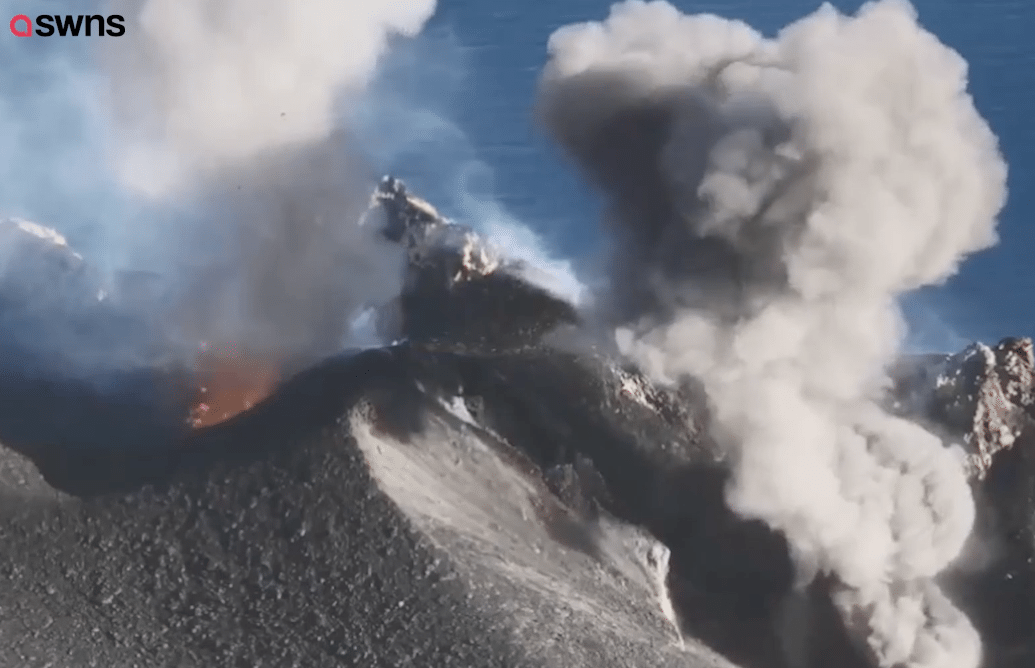 "Such extreme, hazardous and unpredictable environments present a very difficult challenge to reliably record volcanic behaviour for analytical models.
"A significant challenge is optimising the design to meet many different criteria.
"They must be able to operate in the extreme conditions of a volcano, be light enough to be carried by a drone, and be ultra-efficient in power consumption since maintenance is not an option at the summit of an active volcano."
The sensor pods are the result of an intense cross-faculty collaboration and incorporate remarkable new technologies invented and developed at the University of Bristol.
Researchers have high hopes for the new technology including remote monitoring of other natural phenomenon such as glaciers, geological faults and man-made hazards such as nuclear waste storage sites.
Self-energising event detectors, known as sensor-driven detectors, allow the eggs to remain dormant for prolonged periods of time, preserving power until volcanic activity is detected.
The dragon egg then hatches into a full-featured remote monitoring station with a wireless transmitter.
The vital detectors have the lowest standby power consumption in the world and can be activated by pulses as low as five picojoules – approximately 100,000 times less than the energy released when a fruit fly flies into a human.
This means they do not require battery power to remain operational and use a fraction of the energy contained in the sensor signals.
The dragon eggs are placed on a volcano slope and designed to hatch when it detects vibrations caused by volcanic tremors and can remain in service for many months without depleting their energy resources.
They can report data to a base station with a satellite uplink at a safe distance of up to ten kilometres.
The ultra-efficient sensor driven technology is key to maximising the lifespan of each individual egg.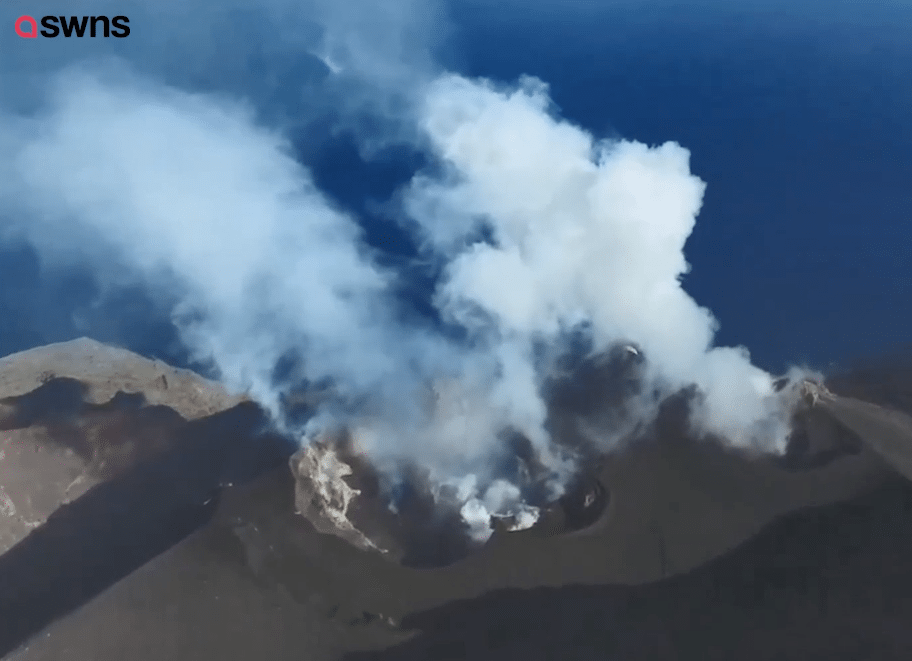 Physics research associate Dr Yannick Verbelen said: "It is the first time an autonomous system using zero-power listening technology has been deployed in this kind of hostile environment.
"We are pushing the limits of the sensor-driven low-power monitoring in this application, but that's what research is all about."
Due to the extreme conditions near the volcanic vents, the dragon eggs are designed to be deployed by flying unmanned aerial vehicles (UAVs).
Dr Kieran Wood, senior research associate and UAV specialist in aerospace engineering, said: "This is an exemplary application for using drones.
"Approaching volcanoes is hazardous and logistically challenging.
"UAVs can efficiently place sensors at long-range to minimise risk and improve the efficiency of data collection."
The detectors have been licensed to and further developed by tech start-up Sensor Driven Ltd and the first attempt to use the ground-breaking technology was marked by a field test in deployment at Stromboli volcano in Italy.