A sand artist has paid graphic homage to Brexit and the Prime Minister's precarious state – with a giant sculpture of Theresa May losing her head under a falling guillotine.
The controversial sculpture depicts a large globe with a horrified looking May in the centre, throwing her head under a falling guillotine with Brexit written across it.
Outside of Europe on the sandy globe, Vladimir Putin and Donald Trump both sit rubbing their hands together with glee as they watch the imminent beheading.
The model is the latest addition to Weston Sand Sculpture Festival, in Weston-super-Mare, Somerset, which opened on April 19, and runs daily until the end of September.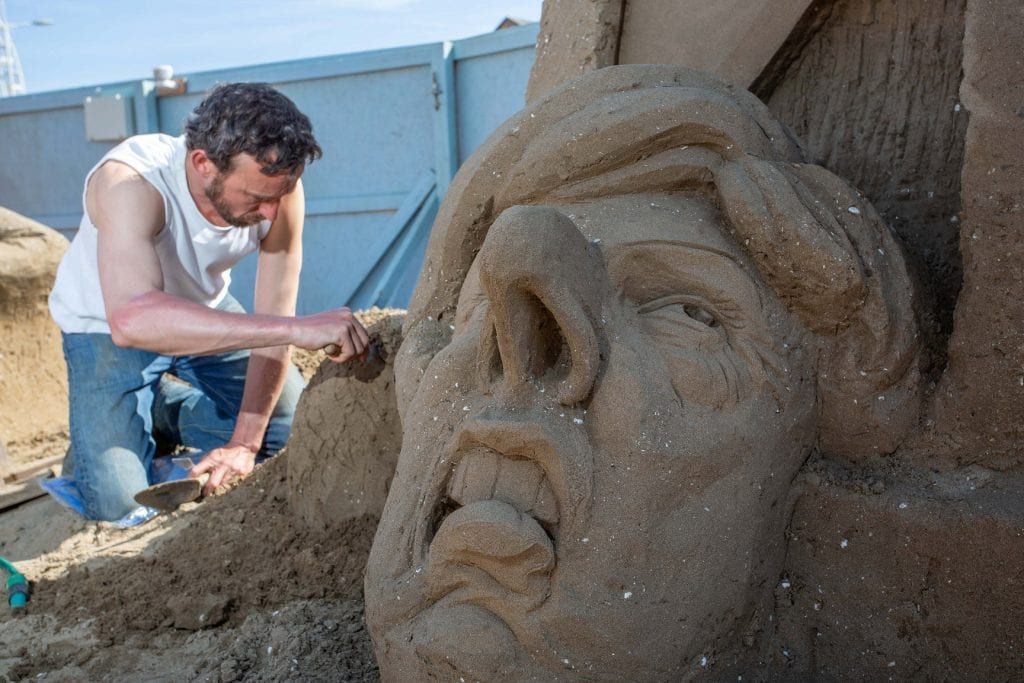 Dutch artist and activist Johannes Hogebrink is still crafting the sculpture, which is due to be completed by this Wednesday.
This year's theme of 'What If…?' has enabled artists to create conceptual pieces of art portraying some important and alarming messages from climate change to feminism.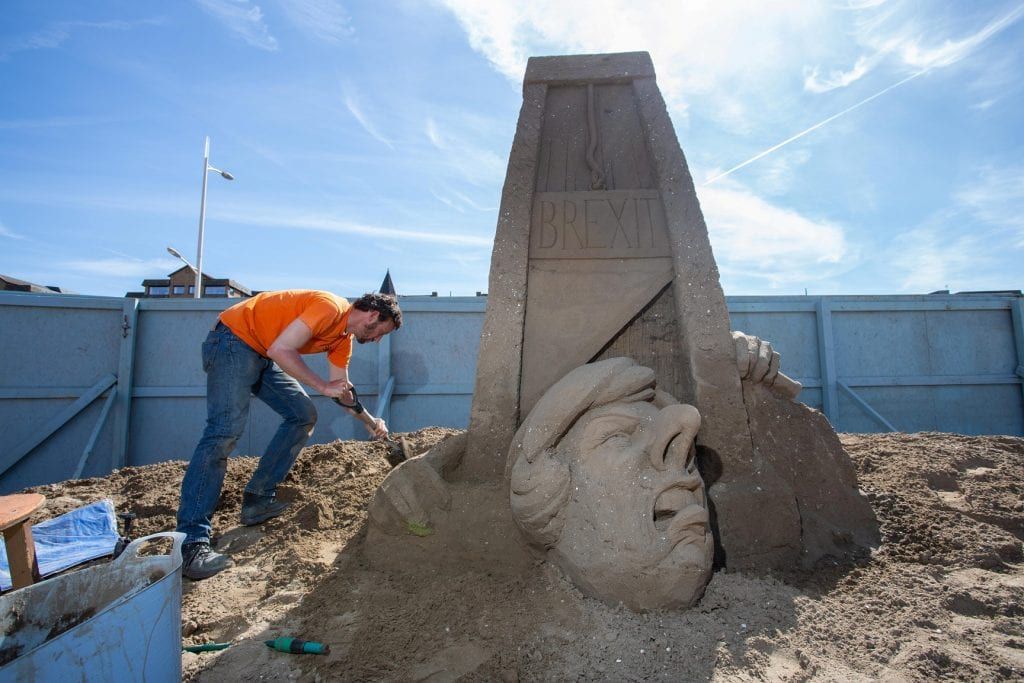 The hot topic of Brexit was nowhere to be seen at Easter when the event first opened, but a space was kept free for it.
Artistic leader and event organiser Nicola Wood said: "Of course we wanted to include Brexit and in fact we built a large block ready for a dramatic piece once the decision had been made – promised immediately before our opening.
"We are still waiting, and the empty block became a sad reminder of the purgatory state we are in, so we decided to change tack."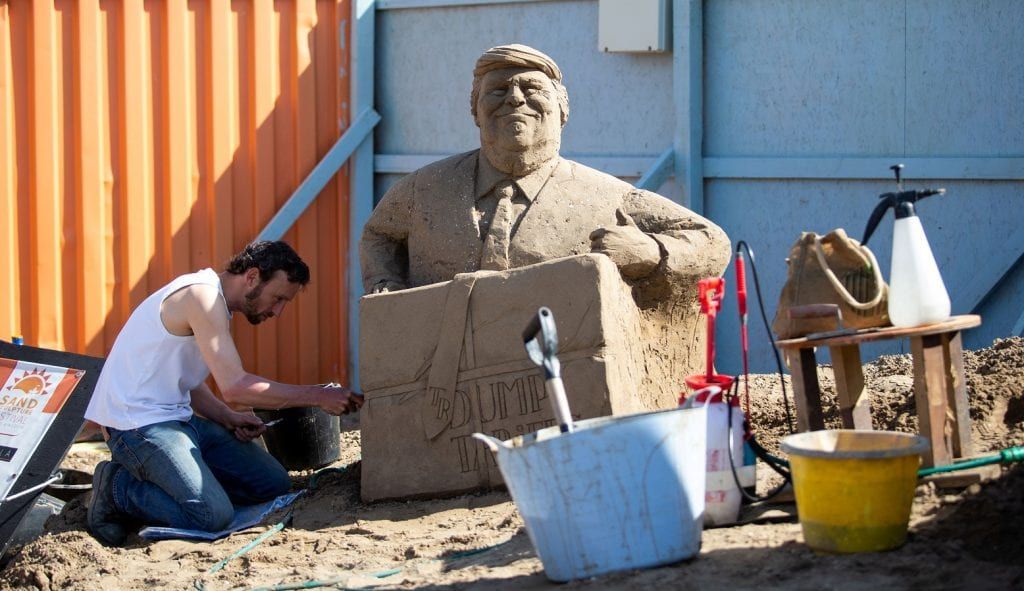 Putin and the guillotine are now almost complete, and Johannes is working on Theresa May as she looks up in horror at her self-inflicted demise.
The completed sculpture is due to be available to view from Wednesday.
Tickets to the festival cost £4 for adults and £3 for children, and include a token to vote for your favourite sculpture in the competition.