Police revealed they are also hunting suspected double rapist Joseph McCann on suspicion of a THIRD attack – four days before the others.
McCann is now the prime suspect in a kidnapping and rape on April 21, as well as two kidnappings and rapes four days later – the day police put out an alert for him.
Met Police have now issued a £20,000 reward for information that leads to the arrest and prosecution of McCann.
Hertfordshire Constabulary yesterday confirmed they are also investigating the 33-year-old on connection with another rape.
A 21-year-old woman was attacked at knifepoint on April 21, in Watford, Herts., and forced into a car.
She was driven to a number of locations across the town over a six-hour period and raped.
A young woman who was attacked and raped at knife point may have been abducted as she walked home from a nightclub, locals said.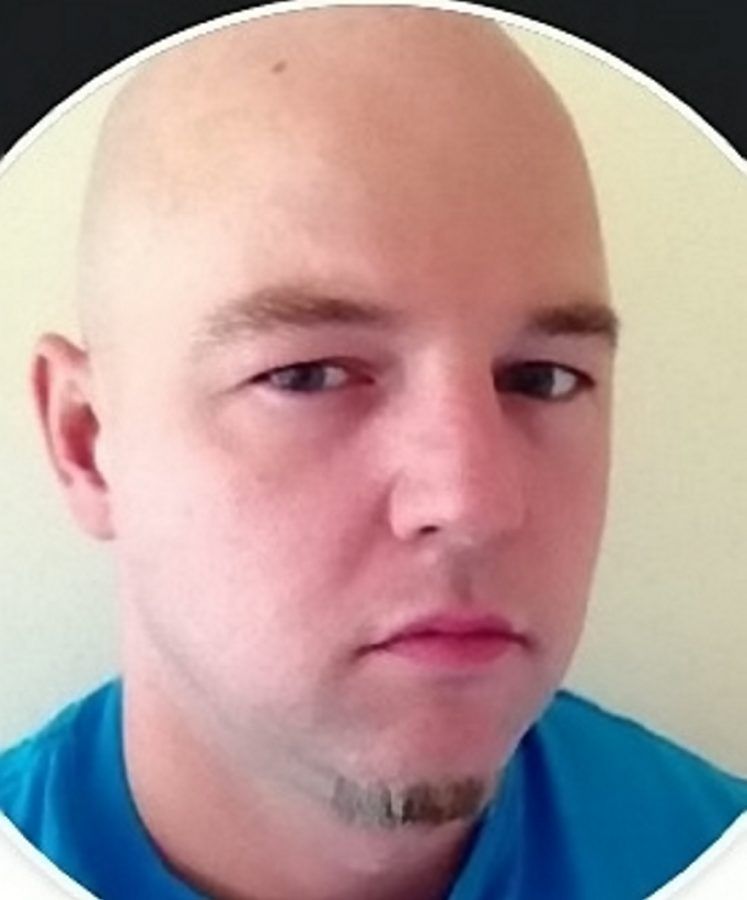 Police confirmed a 21-year-old woman was attacked in the early hours of Easter Sunday in Watford, Hertfordshire.
Mary Mulkerrins (corr), 70, who lives at the junction of Hagden Lane and Rickmansworth Road – a 15 minute was from the town centre – said police officers were knocking on neighbouring doors in the hope for new information last weekend.
She said: "A police officer was knocking on my neighbour's door over the weekend and I asked if I could help.
"That's when I first found out a woman was attacked here.
"I have lived here for years but will never live my door unlocked.
"This road can get busy even in the early hours of the morning so I'm not surprised no one heard anything.
"It is very upsetting to think it happened so close."
Another neighbour said police knocked on his door that day after the attack.
He said: "The police were around the next day asking if we heard anything but we didn't at all.
"It is so loud at the junction that we all have double glazing.
"We didn't hear or see anything.
"All the police said was that there was an incident and someone was threatened with a knife.
"We have two young children and my wife is pretty on edge."
Alexandra and Adam Kingsnorth who live across the road which leads to the junction said it was possible that the victim was walking home from a nearby night club.
Alexandra, 35, said: "I had no idea, it is horrifying.
"The town centre is only a 15 minute walk away and you can either walk down Rickmansworth Road or go along the back streets.
"It is horrifying to think a woman could have been attacked literally across the road.
"There are a lot of bars and night clubs in the town centre so she could have been walking home.
"Nothing ever happens around here, it is a busy road but we have never heard any bad news like this."
Adam, 36, added: "We have an 11-year-old and it just makes you worry there are people like that around."
The second woman was abducted from a street in Chingford at approximately 00:30hrs on 25 April, and the third woman was taken around 12 hours later, in Edgware.
They were driven to Watford, but managed to get free about 14:30.
A Herts Police spokesperson said: "We are investigating the rape of a 21-year-old woman in Watford in the early hours of Sunday 21 April.
"It is believed that a woman was approached by a man holding a knife in Hagden Lane, Watford, close to the junction with Rickmansworth Road at around 3.30am.
"She was forced into a blue Ford Mondeo and driven to numerous locations around the town over the next six hours.
"These included the Rushton estate in Watford, near to Watford Library on Hempstead Road, North Western Avenue, and the BP garage on Wiggenhall Road.
"During this time she was raped at an address in the town.
"The incident was reported to us on the 22 April and is being investigated by our Sexual Offence Investigation Team, who are providing support to the victim.
"A suspect was identified and a significant amount of work was done to try and locate and arrest him, which proved unsuccessful.
"The named suspect was circulated on our social media channels as wanted on recall to prison on Thursday, 25 April, as a result of our investigation.
"The matter is being linked to the offences currently being investigated by the Metropolitan Police Service.
"We have been working very closely with them since their offences were reported and work is on-going to trace the suspect.
"Our Safer Neighbourhood Team increased their patrols locally as a reassurance measure. These patrols will continue this week.
"Anyone who believes they witnessed this incident or who believes they may have seen the vehicle during this time should contact the Sexual Offence Investigation Team via the non-emergency number."
ENDS