Thugs involved in violent clashes with police when they tried to shut down an illegal rave have been jailed.
Nine officers, four of whom were taken to hospital, were hurt when thousands of people descended on the warehouse dance party.
Police were called after stunned locals saw hordes of people dancing to music and painting graffiti in Barking, east London.
Doors had been ripped from their hinges when police entered and tried to shut down the unlicensed music event.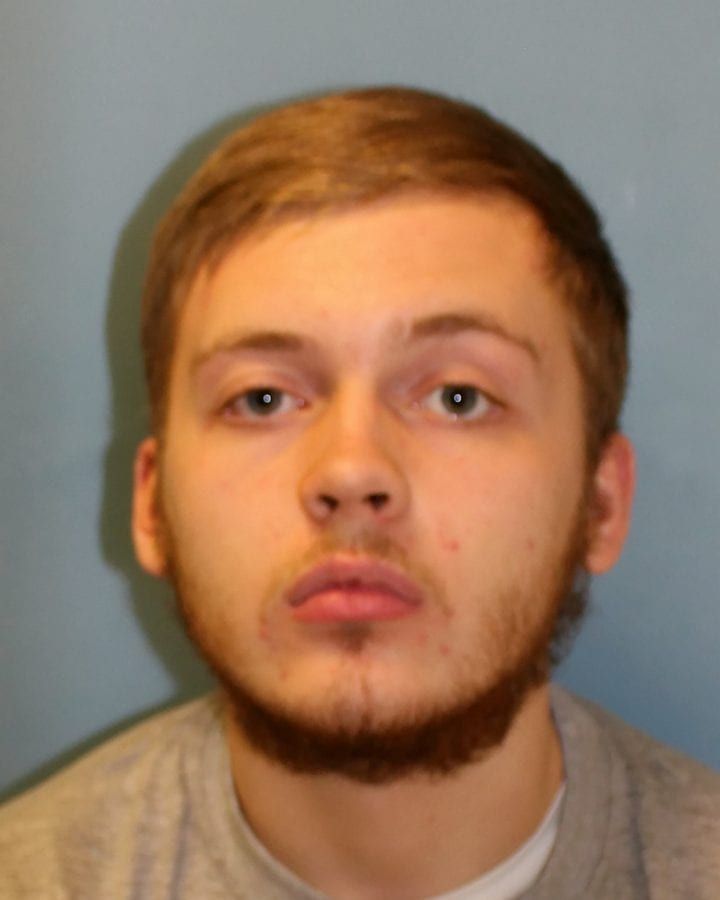 This sent over 2,000 ravers pouring into the streets of Barking, with people throwing bottles and bricks at the police.
During the battle, nine officers were injured – including four that had to be taken to hospital, one with a serious face wound.
Police set up a 24 hour crime scene on the street, leaving smashed up cars and a trail of glass and debris.
Officers from the Met's Public Order Investigation Unit set up Operation Valance to investigate the violence.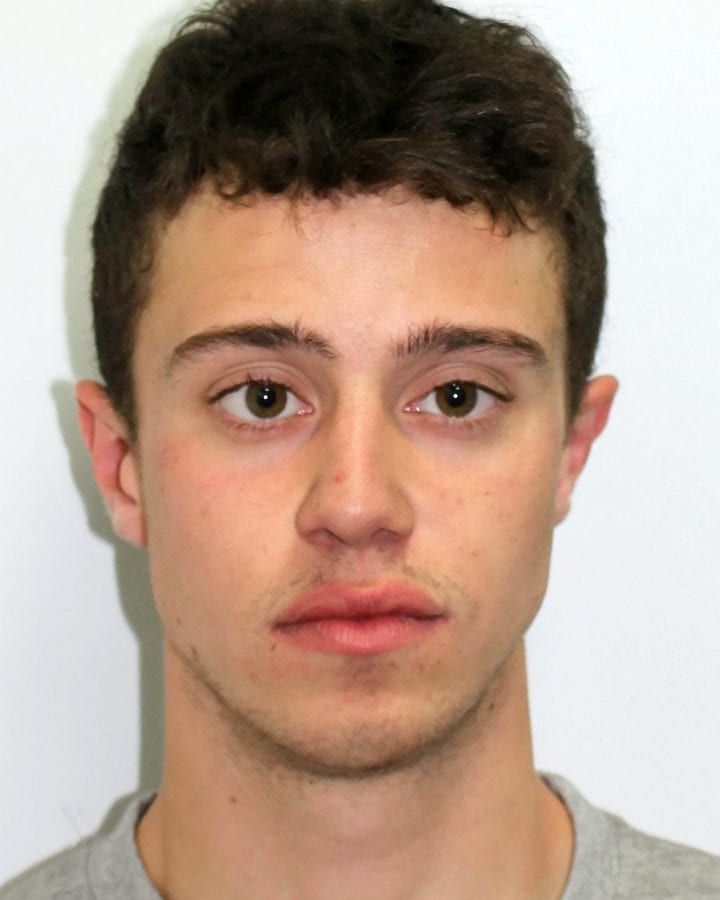 Detectives scoured CCTV and were able to identify four men involved in violence during the rave on June 18, 2016.
In the footage, the men could be seen egging on other revellers in an attempt to push the police out of the area.
Jordan Gharib, 26, of Harrow, north west London, was convicted of violent disorder and sentenced to one year and nine months' imprisonment.
Conna Crozier, 20, of Feltham, west London, was sentenced to 18 months' imprisonment for his part in the fracas.
Sacha Taieb, 20, of Richmond, south west London, and 19-year-old Israele Registe, of no fixed address, were both sentenced to one year and 10 months' imprisonment, suspended for two years, and 180 hours unpaid work.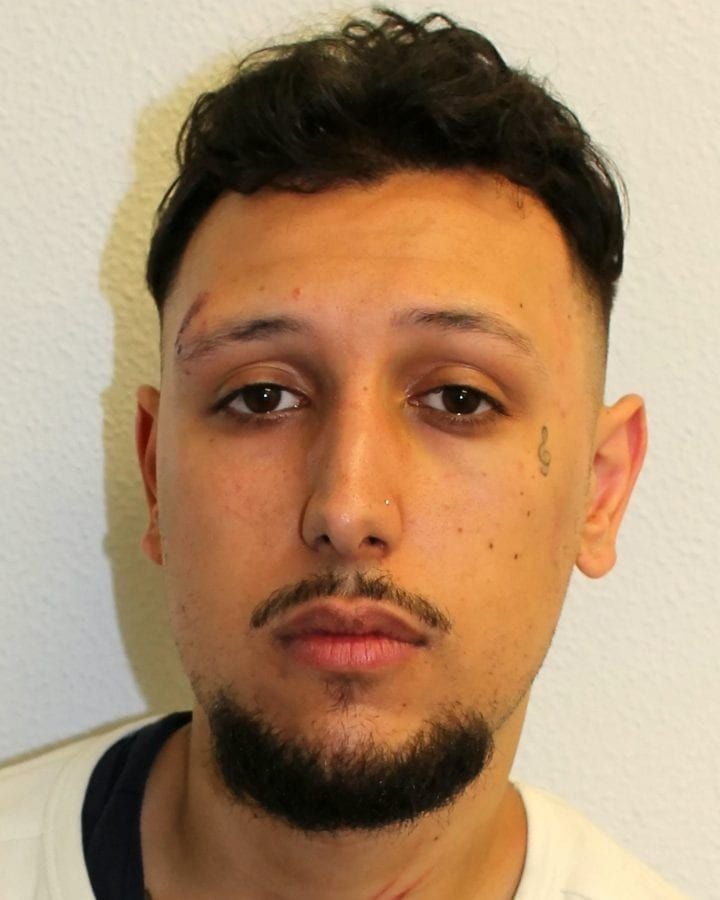 Crozier and Registe were identified after being arrested for attempting to break into a warehouse in Wembley, north west London a week after the illegal rave.
Detective Sergeant Matthew Hearing, of the Met's Public Order Investigation Unit, said: "These men were involved in an illegal event which left streets, vehicles and buildings severely damaged.
"They showed no regard for the welfare of the local community, others attending the rave or the police, and were intent on injuring officers going about their duties.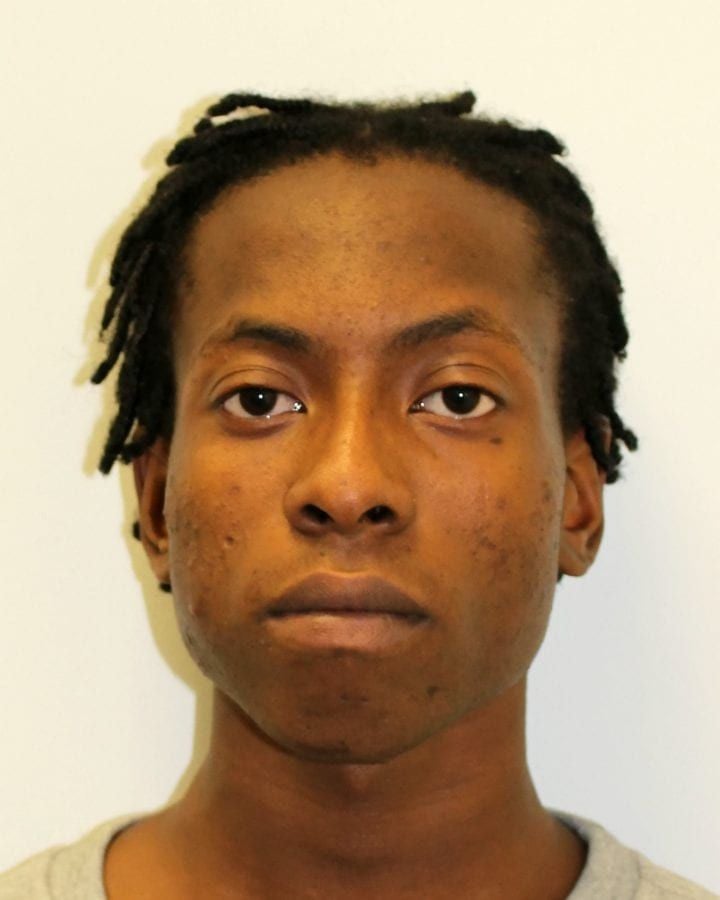 "This violent criminal behaviour is completely unacceptable and left an entire community shocked.
"Our investigation shows we will identify and bring to justice those who are intent on inciting violence and causing harm at this kind of illegal event."