Brexit has gone that mad that two opposing activists, boxing in a ring, almost seems the sane option. How many people would like to step into the ring with Nigel Farage for example?
Well this did actually happen, reports the Hackney Citizen, on April's fools day, but only the UKIP MEP looked foolish in Bethnal Green's York Hall.
Lib Dem activist Toby White went up against UKIP MEP Jonathon Arnott in a bout of "chessboxing."
This sport sees alternate rounds of chess and boxing with the winner decided by either checkmate or head hitting the canvass after being knocked out. Brains or brawn will decide the winner.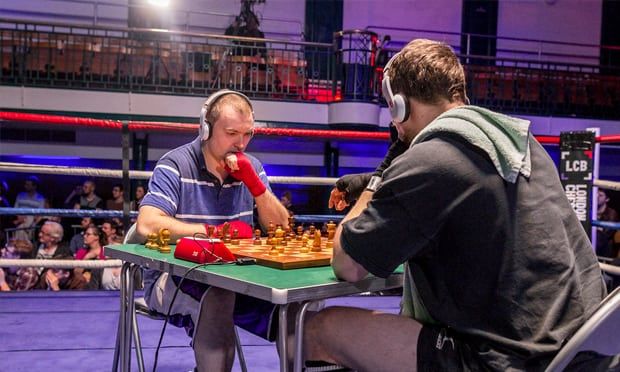 With UKIP bust ups outside of the European Parliament under his belt.
Arnott said: "I've been working very hard on the boxing, I've not had to work really hard on the chess because I'm a decent chess player.
"I've lost 2-and-a-half stone, I've done quite a bit of sparring. It's just a question of whether I can do the same in the ring so we'll find out – but I'm feeling more confident than I expected to."
For, Lib Dem, White he needed to see the UKIP man in political action to really get himself in the mood to dance like a butterfly and sting like a bee. He said: "There is some rage, some catharsis that applies, but it's not a vendetta against him personally – although I have watched some of his speeches in the European Parliament to get myself sufficiently wound up."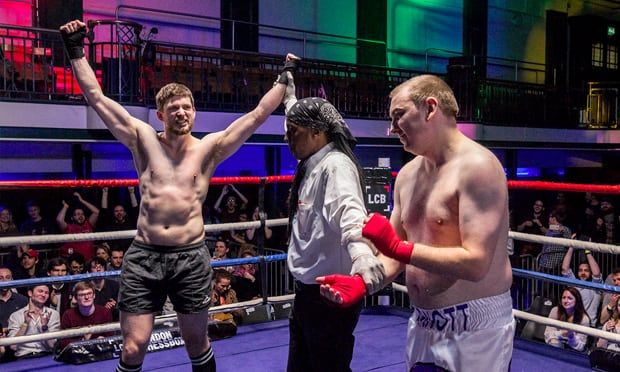 Round 1 of chess got under way and Arnott, infuriated by UKIP's recent seat loss in the House of Commons, was off to a strong start.
Round 2 of boxing and White, showing clear dominance in the ring, soon dispatched his opponent and won in the second round due to an effective knockout.
If only the Lib Dems had shown this much resilience in their Remain campaign. I wonder if Corbyn gave this fight a 7/10 on his score card.
Both fighters were raising money for the Ally Cadence Trust for Spinal Muscular Atrophy:
https://www.justgiving.com/fundraising/Slowby-White
https://www.justgiving.com/fundraising/arnott
To find out more about chess boxing visit londonchessboxing.co.uk
Read "Leaked document shows 'secret' government studies into impact of 'hard' Brexit" Click Here