A major road was shutdown after hundreds of chocolate bars spilt across the carriageway following a lorry fire.
Flames engulfed the road as the HGV carrying Nestle Lion bars erupted in a fire ball.
Motorists were delayed for hours when three lanes of the A2 carriageway were closed for most of Wednesday.
Police officers and South East Coast Ambulance Service attended the scene at around 5:30am on near Bluewater in Kent.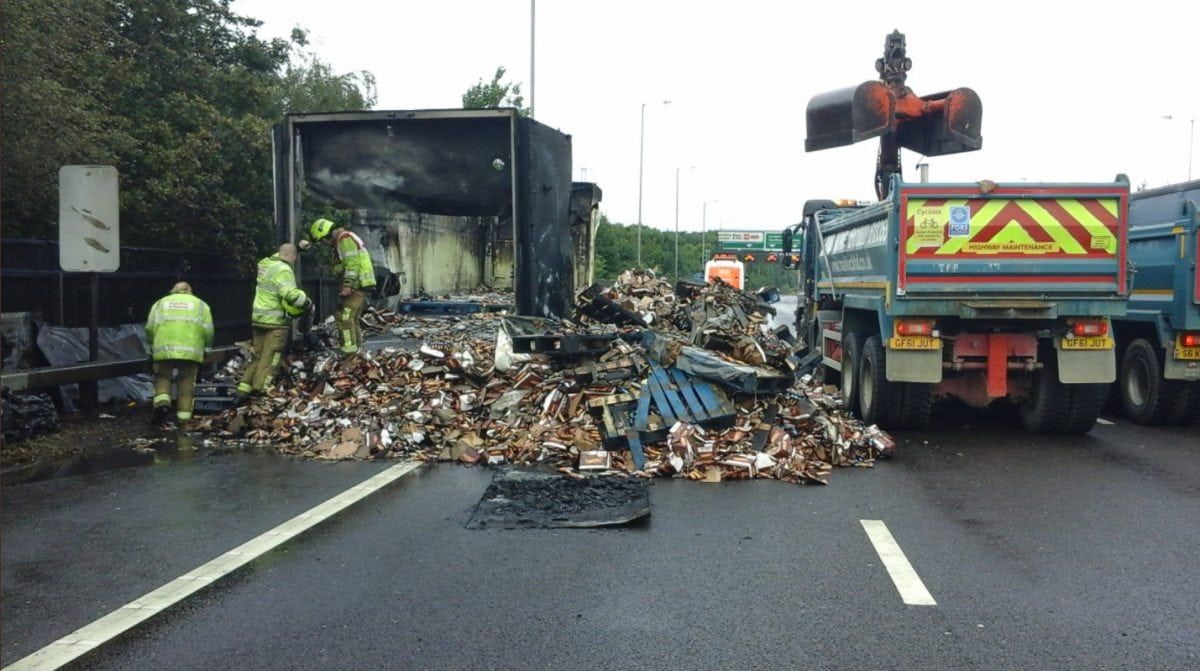 Firefighters worked to clear the melted load so that the charred vehicle could be moved before re-opening the lanes.
Two people sustained minor injuries following a crash between a bike and a car which happened in the wake of the blaze, but nobody was injured in the fire.
Social media users took to Twitter to joke above the spilt cargo.
Celio said: "Mass amounts of wasted chocolate scattered on the road after A2 lorry fire, incredibly no one licked the asphalt."
David Flette: "I wonder if the lorry full of chocolate that caught fire on the A2 was carrying Caramac-adam?"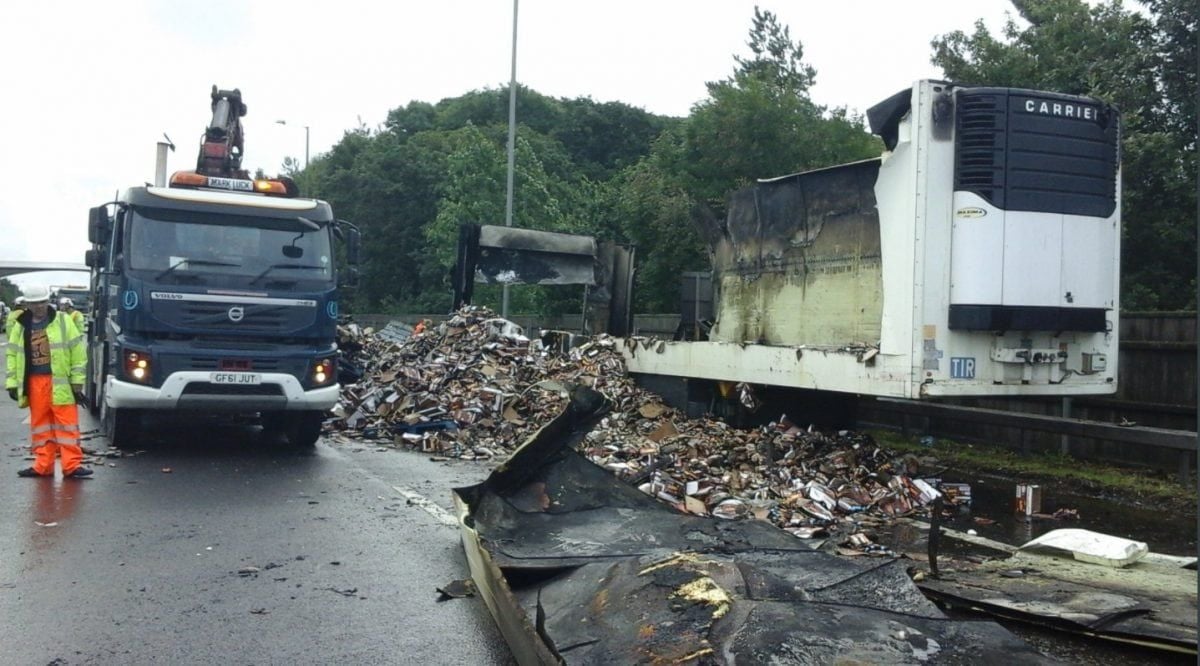 Terry Stack added: Blimey,the missus is still on her way to work after two and a half hours, apparently a lorry carrying chocolate is on fire on the A2."
Twitter user Beau said: "I don't know how the chocolate lorry caught fire this morning on the A2, but I hear bounty hunters are already on…"
Traffic cameras show gridlock backing up for miles – with delays of more than two hours reported.
Highways England said the cause of the inferno is not yet known.
RELATED 
http://www.thelondoneconomic.com/food-drink/how-to-make-the-perfect-daim-bar-cookies/10/08/