These pics capture an NHS building engulfed in flames as around 60 firefighters tackle the blaze.
Huge flames can be seen pouring from the windows as firefighters worked all night to contain the inferno.
The fire started just after 6pm yesterday (Thurs) and the hospital has halted some care services.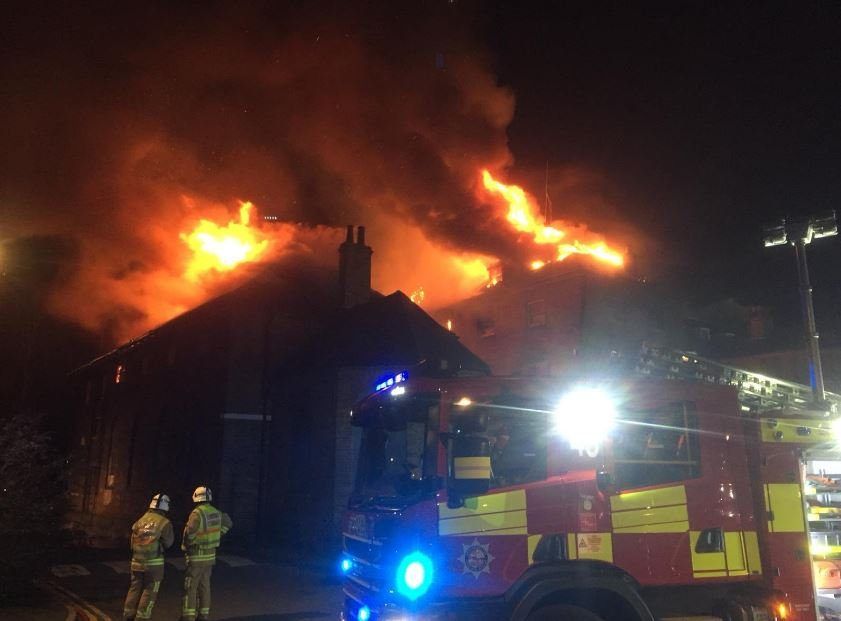 No staff or patients were inside the building – the old North Wing Hospital site at Bedford Hospital – at the time.
Firefighters say the blaze had already taken hold and had spread to one of the old buildings which housed the old out patients, maternity wing, when they had arrived.
The building was disused and boarded up but there were fears the fire would spread to an adjoining building which serves as a clinic.
There are no reports of injuries. NHS staff were also at the scene awaiting instructions on whether the nearby Archer Unit at the rear of Bedford Rugby Club would need to be evacuated.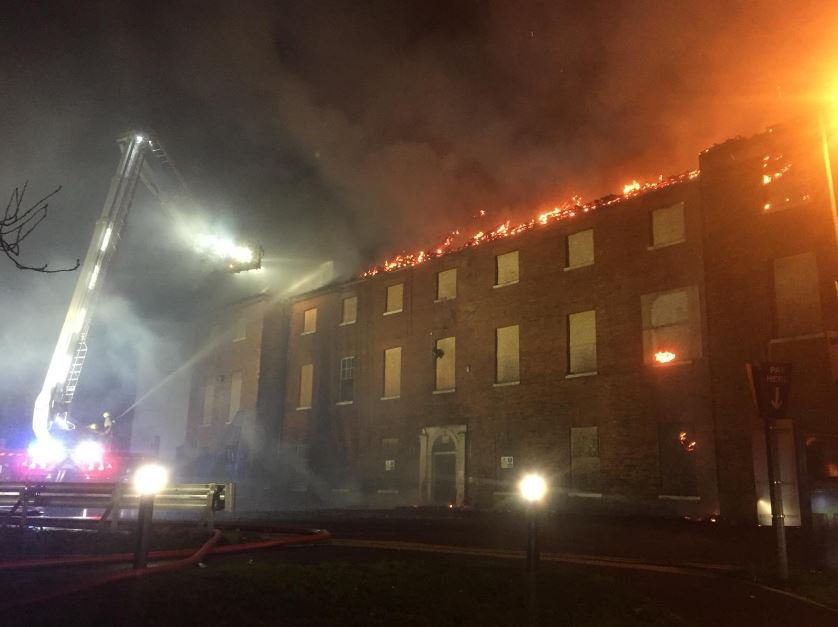 In a statement Circle Health said: "We have been informed that the building next to our Bedford facility has caught fire and that we are unlikely to be allowed the access the building on Friday.
"As such, will be unable to offer clinics that were scheduled for Bedford at the Enhanced Services Centre; clinics at other locations are unaffected."
Firefighters used specialist equipment and a hydraulic ladders to reach the flames but the fire quickly spread to the roof.
In a tweet this morning, firefighters at the scene wrote: "Crews are still on scene at Bedford Health Village, Kimbolton Road, Bedford.
"We now have 2 appliances, 2 aerial platforms & 2 water carriers on scene while crews dampen down & ensure the building is stable.
"The road is now open. The cause of the fire is subject to investigation".
A statement from Bedford Hospital NHS Trust said: "Bedford Hospital NHS Trust are aware of the fire services currently attending Shires House that is located at Bedford Health Village on Kimbolton Road (formerly North Wing).
"This is a vacant building and owned by NHS Property Services, therefore there are no patients or staff within this building."
A Bedfordshire Fire and Rescue spokesman said: "Bedfordshire Fire and Rescue Service were called to a fire in a derelict building to the rear of the Health Village at Bedford Hospital at 18.07 on Thursday evening (3 January 2019).
"Eight fire engines are in attendance to tackle the blaze supported by the Bedford and Luton Arial platforms, the Incident Command Centre, two Water Carriers and the Operational Support Unit from Potton.
"Firefighters are fighting the fire from outside the building and are protecting the surrounding area from the fire.
"There are no persons reported or casualties."
The incident is ongoing.
by Yasmin Harisha