Sir David Attenborough has issued his harshest warning yet on the threat posed to life on Earth by climate change.
As Extinction Rebellion protests hit 80 cities in 33 countries around the planet to highlight a "climate emergency" the veteran nature broadcaster warned we "irreversible damage to the natural world and the collapse of our societies".
Highlighting the catastrophic extinctions facing the planet unless drastic action is taken, Attenborough says: "in the 20 years since I first started talking about the impact of climate change on our world, conditions have changed far faster than I ever imagined.
"It may sound frightening, but the scientific evidence is that if we have not taken dramatic action within the next decade, we could face irreversible damage to the natural world and the collapse of our societies."
But, insists Sir David, there is still time to reverse the mass extinctions the world faces.
Attenborough will make the stark warnings in Climate Change – The Facts on BBC One, tonight at 9pm. The programme features the latest science from climate researchers and weather experts.
"There are dips and troughs and there are some years that are not as warm as other years," warns Dr Peter Stott from the Met Office.
"But what we have seen is the steady and unremitting temperature trend. Twenty of the warmest years on record have all occurred in the last 22 years."
And the show features some of the devastating consequences, from the dramatic loss of ice sheets to wildfires in the US.
Only with drastic changes to our reliance on fossil fuels can the world temperature be stopped from rising another 1.5C this century. It has already risen 1C since the Industrial revolution. Another more rapid rise on the same scale would cause irreparable damage to life on earth.
"We are running out of time, but there is still hope," says Sir David.
"I believe that if we better understand the threat we face the more likely it is we can avoid such a catastrophic future."
His investigation highlights developments in renewable energy, with wind power as cheap as fossil fuels but without the devastating climate change. New technologies to bury carbon back in the ground are being developed too.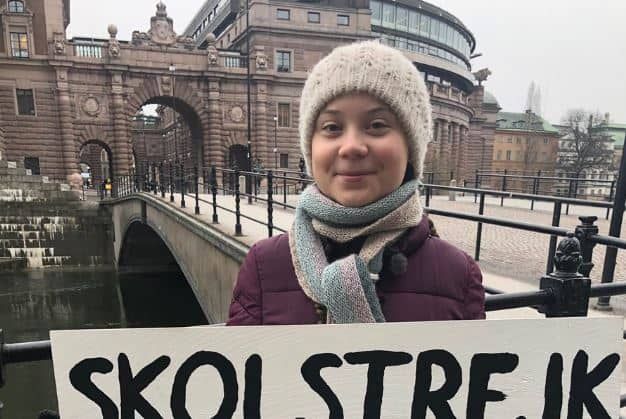 Teenage school climate strike campaigner Greta Thunberg also features in the programme. Speaking of her lone protest that spiralled and has gone global, she says: "I wouldn't have imagined in my wildest dreams that this would have happened so fast."
"Change is coming whether you like it or not."
MORE: