A cash-strapped school has resorted to asking parents to buy TEXTBOOKS for their children because of a lack of funding.
Hanley Castle High School, in Worcester have sent out letters to mums and dads asking for financial help to plug a £400,000 cut in their budget.
Headteacher Lindsey Cook has requested that parents cough up a £40 yearly fee to cover the costs of books.
Meanwhile, sixth form students will have to pay for all of their textbooks.
Mrs Cooke said the reaction had been very positive after taking the drastic measure since the school was left £600 worse off per pupil than it was in 2014.
She added: "You can imagine how disappointing it is for me to have to ask parents for this help.
"But the request is made with the sole purpose of preserving the wide range of subjects we offer to our students, as well as maintaining our relatively small class sizes.
"At the moment it is purely consultary but the reaction from parents has been very positive.
"Some schools in Worcestershire are receiving less than half the funding of schools in more urban areas.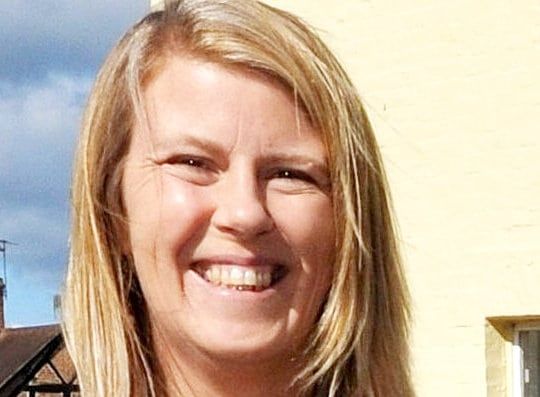 "It would be a tragedy if children in Worcestershire were not given the same opportunity as children in Birmingham or other areas in the West Midlands."
If plans were to go ahead, parents of pupils in Key Stage 3 and 4 would be asked to make contributions of £40 to help cover the cost of textbooks from September.
In 2016, the basic per-pupil funding was £4,231 on average in Worcestershire compared to neighbouring £5,218 in Birmingham.
Mrs Cooke, along with other headteachers across Worcestershire, has been calling for fairer school funding.
She said: "To give Worcestershire MPs their due, they have been campaigning hard but what we need now is for that campaigning to have some impact.
"I hope that the National Funding Formula (offering schools an extra £9m by 2019) will give Worcester a fairer deal but at the moment we are already finding it difficult.
"In real terms, there has been a 10 per cent cut in funding, that coupled with Worcestershire already being one of the most underfunded areas in England means it is very, very hard.
"Obviously asking parents for money to help is something that we don't want to do but the school has been forced into it because the funding is inadequate."
* Hanley Castle is a mixed school for pupils aged 11-18 and was rated "Good" at its last Ofsted inspection in June this year.
http://www.thelondoneconomic.com/news/hardest-hit-schools-facing-financial-cliff-edge-1-billion-set-aside-grammars/22/03/
http://www.thelondoneconomic.com/news/union-slams-devastating-school-staff-cuts-funding-gap-begins-bite/22/06/
http://www.thelondoneconomic.com/news/another-u-turn-govt-reverses-planned-cuts-free-school-meals/04/07/