The UK appealed for de-escalation as Israel launched strikes in southern Lebanon and bombed targets in the Gaza Strip.
The cross-border fighting, while Jews are celebrating the Passover holiday and Muslims are marking Ramadan, erupted following violent scenes at Jerusalem's Al-Aqsa Mosque.
The Israeli strikes in southern Lebanon came after militants fired nearly three dozen rockets from there.
The Israeli military said it targeted installations of Palestinian militant group Hamas in Lebanon.
The UK's Foreign Secretary James Cleverly said both sides in the Israel-Palestine dispute should "recommit themselves to a negotiated settlement".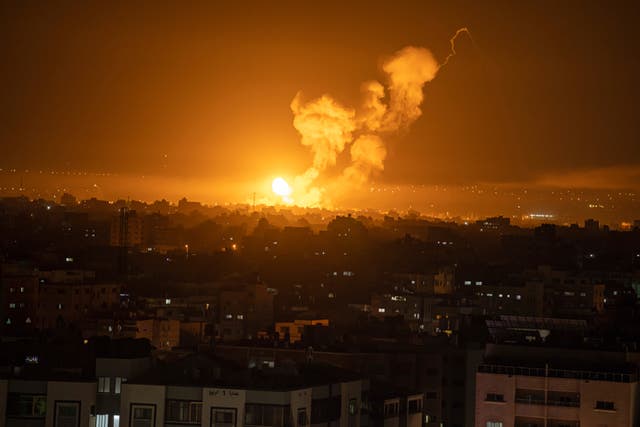 He said: "The UK condemns the indiscriminate rocket attacks from southern Lebanon and Gaza and recognises Israel's right to self-defence.
"Now is the time for all parties across the region to de-escalate tensions.
"At the convergence of Passover, Ramadan and Easter, the UK calls for all parties to respect the historic status quo arrangements at Jerusalem's holy sites and cease all provocative action.
"The UK is a strong supporter of freedom of religion or belief and calls for places of worship to be respected.
"We value Jordan's important role as custodian of the holy sites in Jerusalem and condemns the Israeli police violence at the Al Aqsa Mosque.
"When Israeli security forces conduct operations, they must ensure they are proportionate and in accordance with international law."
In Jerusalem violence flared again at the Al Aqsa Mosque before dawn prayers, with Israeli police stationed at one of the gates forcibly dispersing vast crowds of worshippers who chanted praise for Hamas.
You may also like: Gina Miller skewers Rees-Mogg across 8 minutes and its glorious