British beaches have been left looking like a 'plastic war zone' after the worst wave of pollution in four years was washed up in the wake of Storm Eleanor.
The Cornish coast has been covered with plastic debris, broken fishing nets , pieces of Lego and everything from plastic straws and bottles to shredded bags and polystyrene.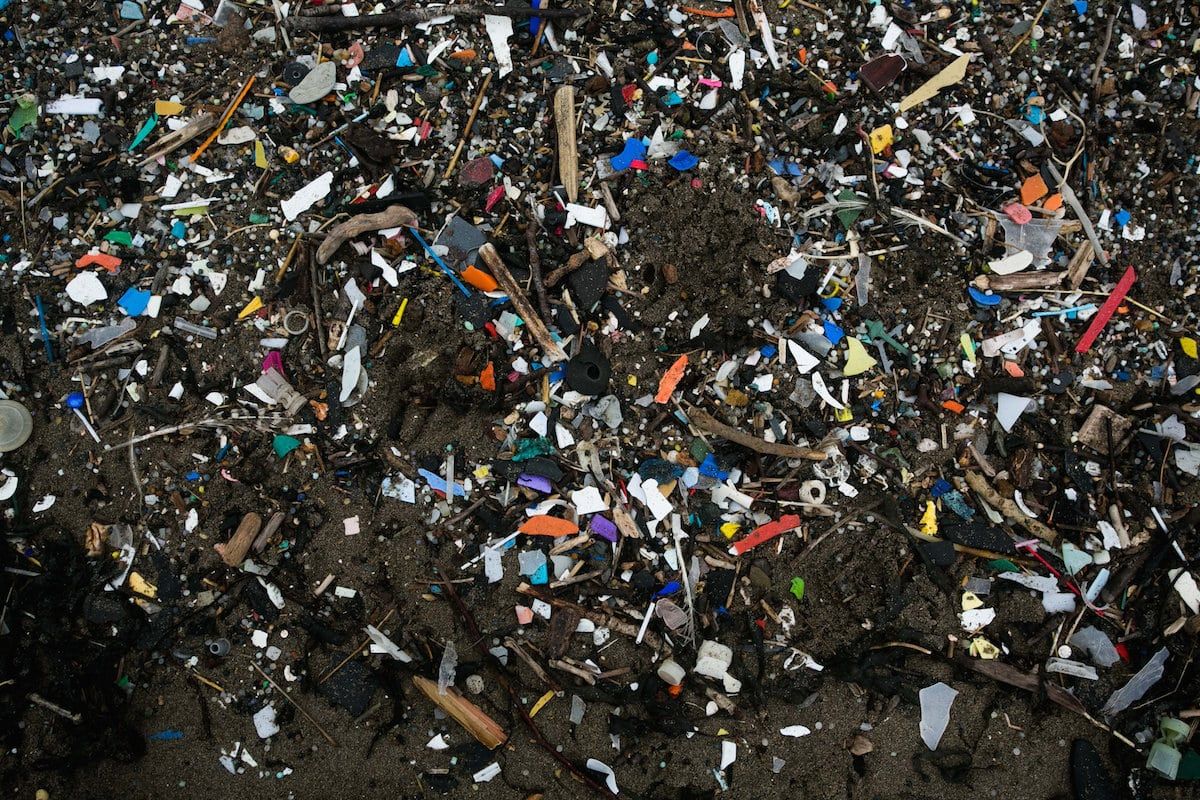 Huge ghost nets have been removed from Perranporth beach while Constantine Bay, Crooklets and Newquay in Cornwall have been among some of the worst affected beaches.
National environmental charity Surfers Against Sewage said Storm Eleanor had been the worst storm for dumping plastic litter on beaches all over the UK.
Speaking from the scene at Perranporth, the group's chief executive Hugo Tagholm said: "We haven't seen such plastic devastation since Storm Hercules in 2014."
"It's a plastic war zone. This has happened all around the South West.
"We have had thousands of our volunteers out tackling the plastic tide, but we need to cut the flow of plastic at source.
"This pollution causes harm and ruins the beautiful beaches the South West relies on."
Claire Wallerstein, organiser of Rame Peninsula Beach Care, said the condition of beaches in South East Cornwall – including Tregantle – was "pretty horrendous".
She added: "It looks like confetti has been thrown all over the beaches.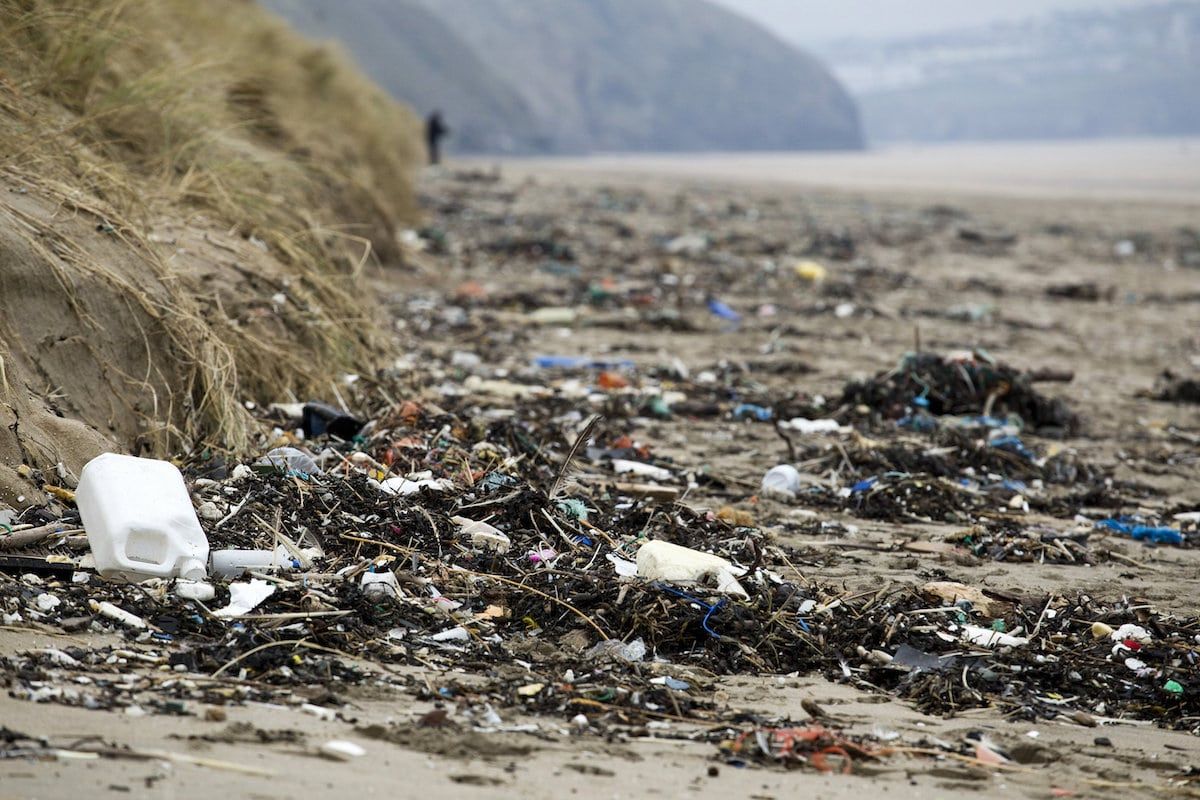 "It's overwhelming. There must be millions and millions of pieces and each one is capable of killing birds and fish.
"Beach cleaning isn't the answer. It's good for awareness raising, but the only answer is to stop the stuff getting into the sea in the first place."
On Polhawn Beach a dead seal was found among the plastic detritus entangled in monofilaments and broken nets.
Martin Dorey, of online campaign group #2minutebeachclean, also said the aftermath of Storm Eleanor in term of plastic pollution, was the worst he had seen since Storm Hercules in 2014 which caused so much destruction around the coast.
He said what had made it worse this time was that all the plastic had been dumped in one go and left beaches filthy with detritus.
Mr Dorey, from Bude, whose group has 50,000 followers online all around the world, said: "Every beach has been suffering. Storm Eleanor simply brought lots in one tide. I's the worst I have seen it in a long time.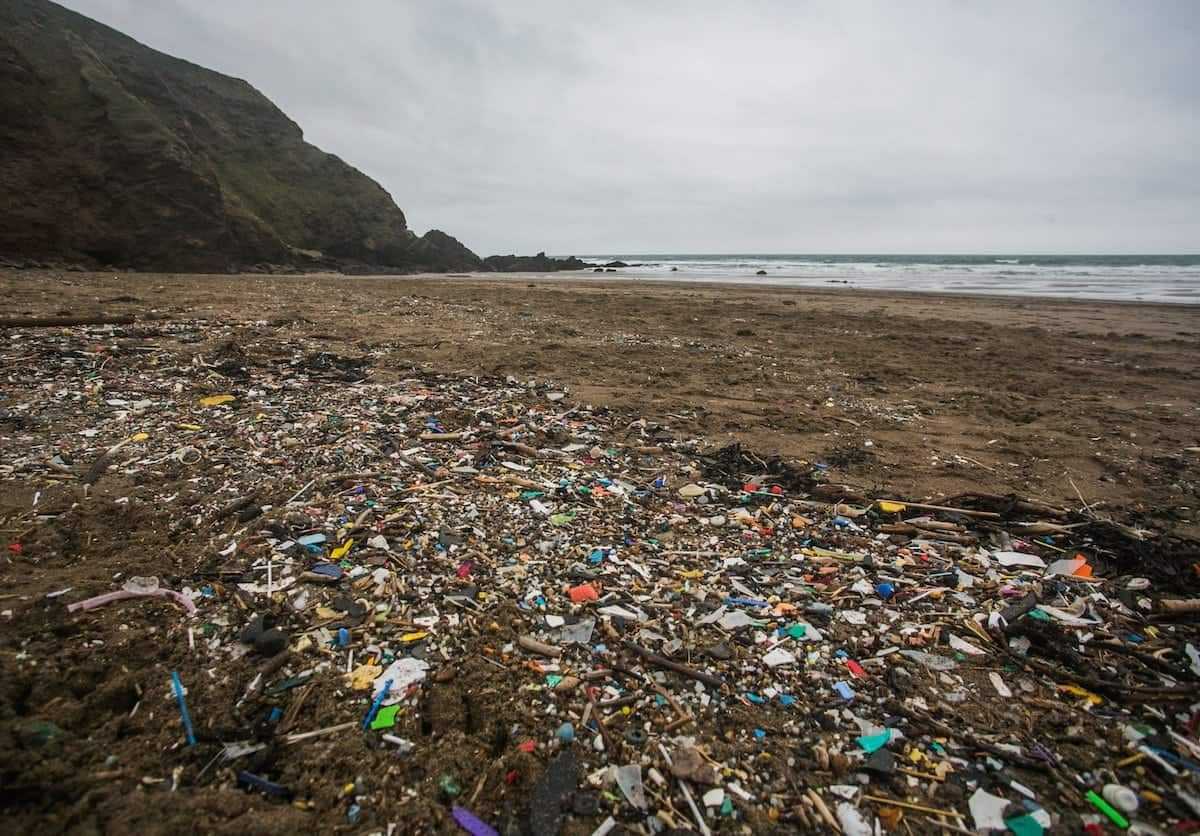 "Nurdles are on every beach in every rock pool and they are to stay. It's horrible."
Richard Thompson, professor of marine biology at Plymouth University, added that the churning of the sea had brought long-dormant piles of waste from the seabed to the surface.
He said: "There are considerable accumulations of waste on the seabed, out of sight and out of mind until it is stirred up by storms," he said.
"A big storm brings it all back to shore. This kind of rubbish is just not going to go away."
If you were outraged by plastic choking oceans on Blue Planet finale, you'll be appalled by this: