A burglar who dodged prison by pretending he was a victim of the Grenfell Tower fire and received £40,000 in handouts for survivors has been jailed.
Derrick Peters, 58, was given a room at the four star Park Grand Hotel, where real survivors were housed, after he claimed he lived with a friend who died in the blaze.
He then admitted a burglary while living in the hotel, before begging a judge for leniency because of the fire.
He falsely claimed to have lived with Steve Power who died in the fire and to have lost his best friend and all his possessions.
Peters returned to the hotel, where he stayed for seven months and racked up a £40,000 bill including room service.
Jailing Peters for six years at Isleworth Crown Court, Judge Robin Johnson branded him "utterly disgraceful".
He: "The facts of the Grenfell Tower fire tragedy are well known.
"The effect on those who died, their families and friends, cannot be imagined by those who were not directly affected.
"Members of the public, indeed the nation, were shocked by this dreadful event.
"The fact that the unscrupulous sought to enrich themselves with accommodation, room service and money is the more shocking in the light of the outpouring of grief and sympathy that followed the disaster.
"It must have been particularly abhorrent for Rebecca Ross. She was the daughter of Mr Steve Power who was a resident who died in the fire.
"You claimed to have been living with Mr Power and his family at the time of the fire. This was a blatant lie."
Peters, wearing glasses, a grey sweater and white collared shirt, showed little emotion as he was read the sentence.
The judge added: "Your behaviour after the fraud was active can only be described as reaching such depths as any right-minded member of the public would find repulsive."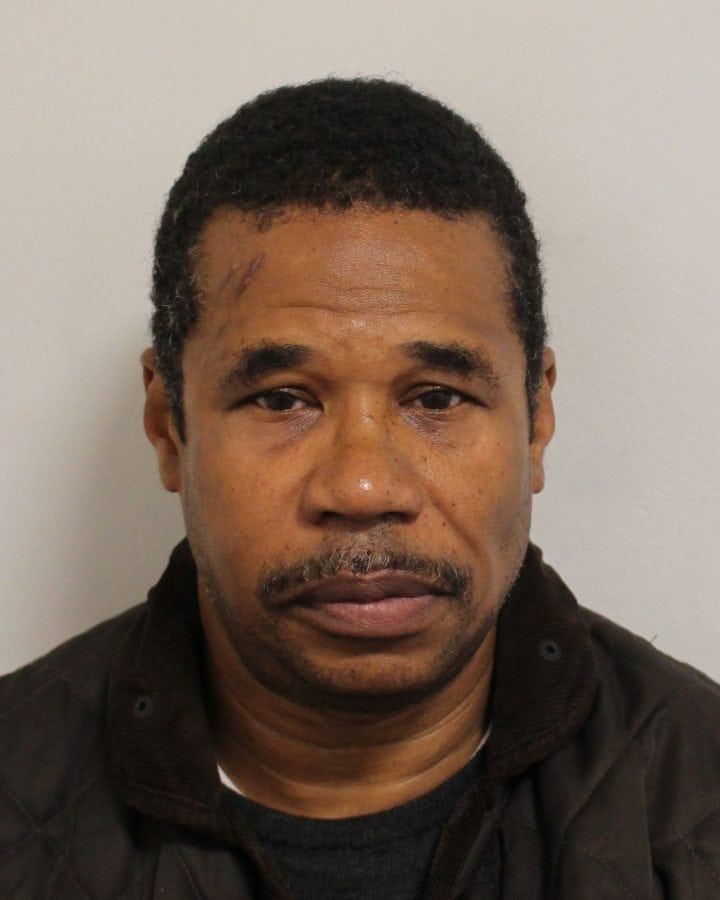 While staying in the hotel, between June 28 2017 and January 2018, Peters burgled jewellery, electronics and sentimental items worth £3,000 from a flat in west London.
The brazen crook then admitted the thefts and was given a lenient community sentence because the court thought he was a victim of the fire.
He was only caught out when council officers realised the flat number he gave did not exist and he was not seen at the tower in any CCTV footage.
Mr Power's daughter Rebecca Ross told investigators Peters had never lived with them.
Judge Robinson said: "You must have read the list of those who had died, found out something of Mr Powers' family and lifestyle, including that his dogs perished with him, and used such information to bolster your claims."
He then read statements to the court from victims of the fire regarding fraudsters who have exploited the handouts.
One said: "Words cannot express how disgusted I am that these individuals have had the audacity to pull such a stunt."
Peters pleaded guilty to two counts of fraud by false representation and perverting the course of justice at an earlier hearing.
Referring to the burglary, Judge Johnson said: "There was significant damage to the premises.
"Much was stolen which included passports and items of a sentimental nature."
He added: "I have read the sentencing remarks of the learned judge for the burglary.
"Your mitigation was a brazen lie. It was designed to pull heartstrings."
Peters was handed a sentence of 12 months to run consecutive to the five year sentence for the fraud offences.
The judge said: "Your conduct from June of last year was utterly disgraceful.
"You cheated and lied for your own ends trading on others' misery. There can be little mercy in such a case."
He also said Peters had an "appalling record" of previous offences, which were not detailed in court.
By Ben Gelblum and Lewis Pennock