Tributes have been paid to a young woman who had a heart and lung transplant and became a figurehead of the donor campaign after she died aged 28.
Stacie Pridden was born with three holes in her heart and was one of the youngest people to be diagnosed with pulmonary hypertension at 11.
Now her family have spoken out about Stacie's positivity and how she fought for her 28 years of life.
In 2015 Stacie, who lived in Swindon, Wilts, had a heart and double lung transplant after being on the waiting list for more than three years.
She later became a high-profile advocate for the NHS Organ Donation Register.
"They weren't even sure she would make it to five, she clearly had that fight in her," her sister Candice said.
"We are all devastated but she fought everything single thing she was given, every illness, every bump in the road, she fought her way through."
Stacie's blog Life is Worth the Fight inspired people waiting on the transplant list.
"The amount of positivity and inspiration she's brought to so many people you couldn't believe it," Candice added.
"She was absolutely amazing – she was one of a kind.
"Her saying was that life was worth the fight. She didn't see the point of being her if you weren't willing to fight for every single moment.
"To take advantage of every opportunity and every experience that you can because you never know what's around the corner."
After years of taking life-supporting drugs eventually Stacie and the family got the news a donor had been found a lung and heart donor and she had a successful operation in May 2015.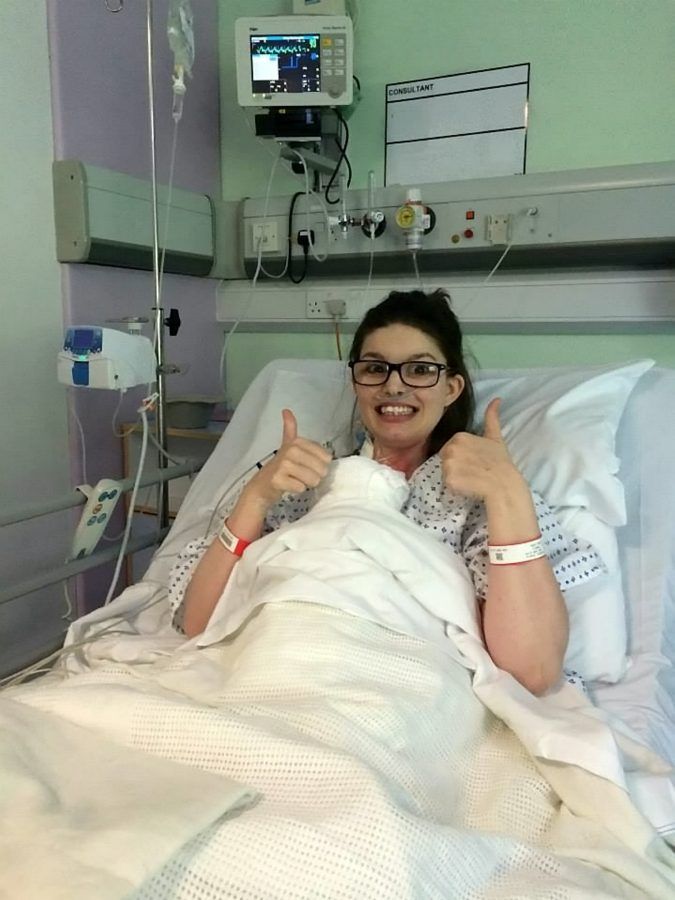 But less than two years later doctors broke the devastating news that her body was rejecting the organs and Stacie's health slowly declined.
After contracting a cold she went into hospital with a suspected chest infection and died surrounded by family and friends.
Her sister added: "She knew that was it, she was very aware of everything that was going on.
"She said' I'm not scared Candice, I'm just ready to go to sleep now'."
Her family and boyfriend Mark Watson paid tribute to Stacie's love of life, her dedication to her family, and her nephews Jadon, Spencer, Jenson and Skyler.
She died on Friday, February 15.
By Joe Smith and Sid Hayns-Worthington