Idiot tourists have been spotted dangling their legs over the edge of Beachy Head – along a section of clifftop cordoned off because it could collapse at any second.
Police have issued a desperate plea after someone was spotted dangling their legs over the edge by a helicopter.
National Police Air Service Redhill posted pictures online of a group of tourists larking around at the top of the dangerous section of Beachy Head, near Eastbourne, East Sussex.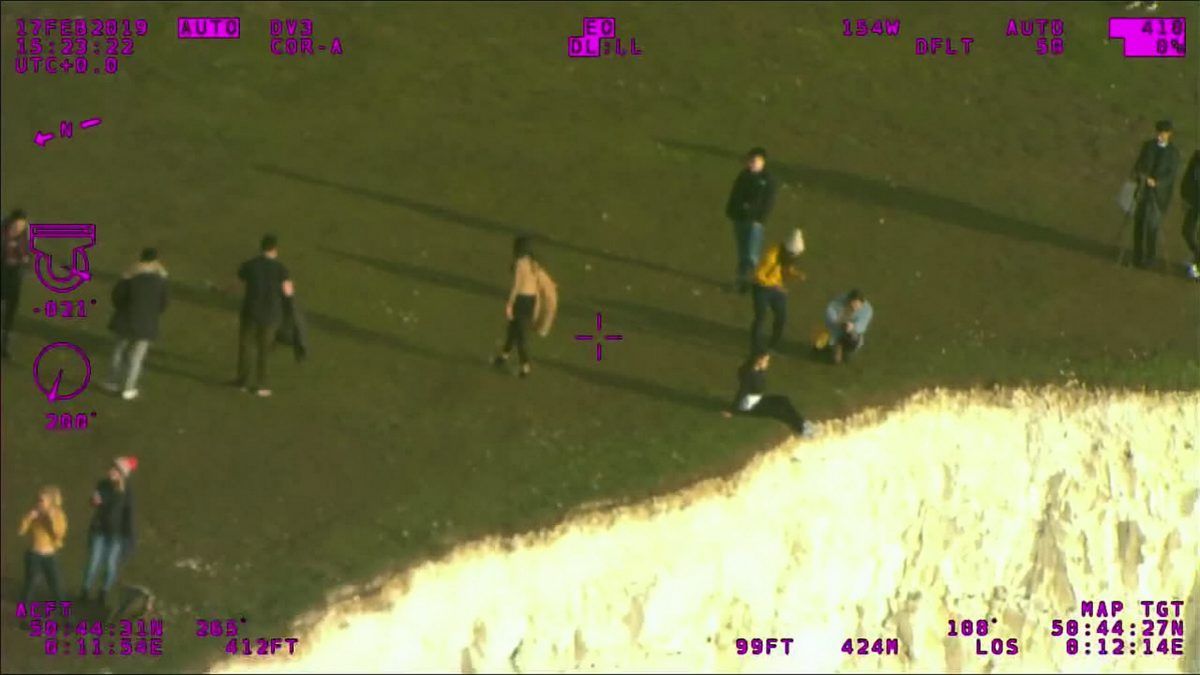 One member of the group can be seen dangling her feet over the side of the Sussex cliff and sitting very close to the edge.
Another woman can be seen nearby crouching down and appears to be taking a photo.
In June 2017, South Korean student Hyewon Kim, fell to her death while having her picture taken at the beauty spot.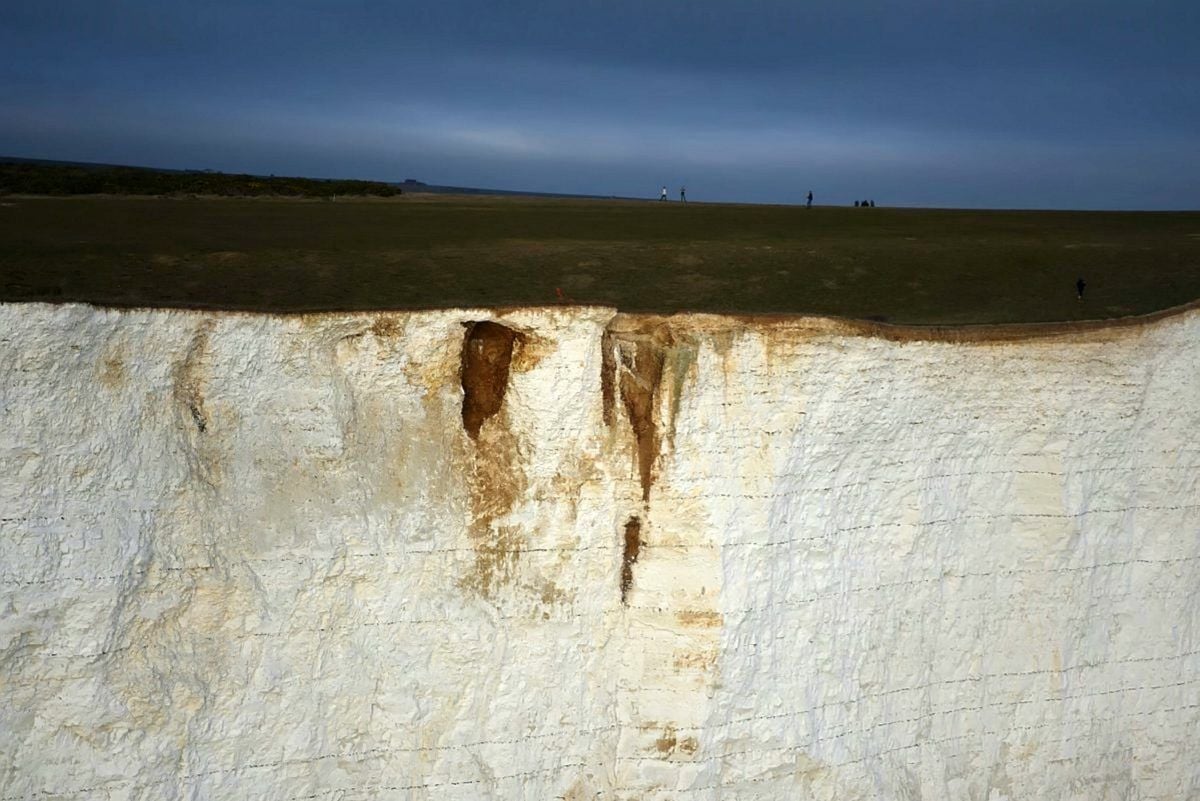 But she stumbled and fell over the edge as she jumped in the air for the photograph.
The second photo, shared online on Monday, shows the cliff from a distance and highlights how unstable the cliff face can be.
NPAS tweeted: "We were having a lovely day at Beachy Head yesterday until we saw this.
"Please don't sit on the edge of the cliff top it is incredibly dangerous.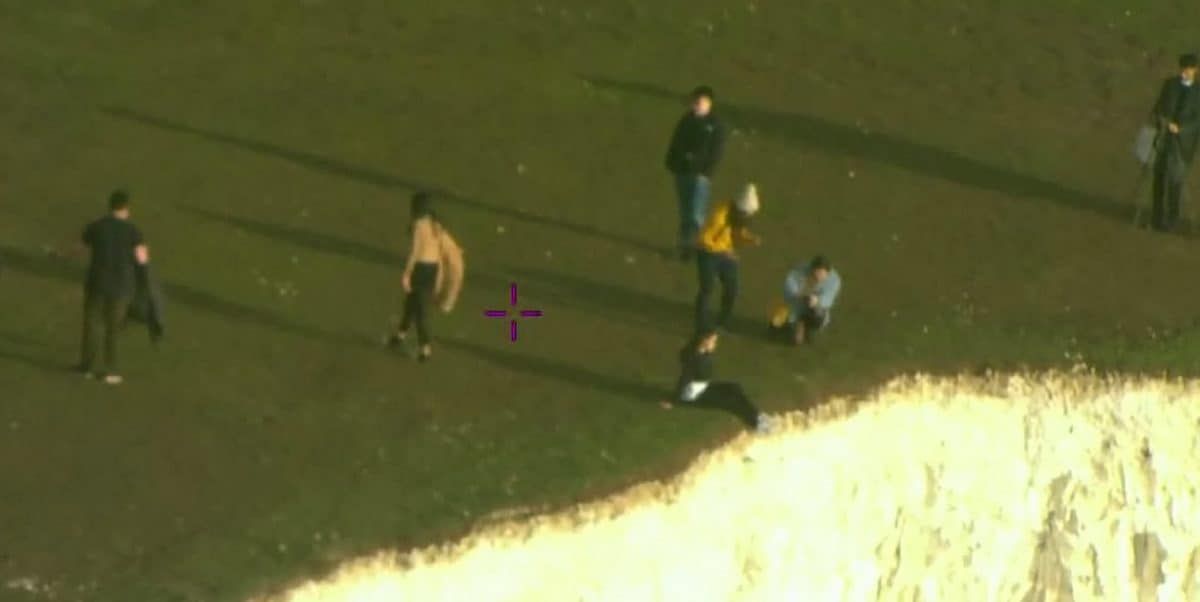 "You don't know what you are sitting over.
"These people were in a fenced off section of cliff top!"
Beachy Head is one of the country's most notorious suicide spots because it is Britain's highest sea cliff, standing more than 530ft above sea level.
By Adela Whittingham