A cruel thug who filmed and trained his dogs to hunt deer and foxes for 'fun' has been handed a seven-month jail sentence and a 20-year ban on owning or keeping animals.
Sean Ward, 27, was sentenced after his "barbaric and horrific" activities were discovered by the Scottish SPCA.
The animal charity received a tip-off from a concerned member of the public who saw a Jack Russell terrier type dog in a remote field with several injuries.
It led to investigators seizing the thug's phone which revealed many animal fights.
In text messages, Ward described setting dogs on a fox as 'some buzz' and a sick video showed a man restraining live deer by its hind legs as other voices urge dogs to attack it.
Shocking pictures of Ward smiling beside the dead animal later emerged.
Ward, of Douglihill Terrace, Port Glasgow was sentenced at Greenock Sheriff Court on April 26.
A Scottish SPCA special investigations unit (SIU) chief inspector said: "In April 2018, our animal helpline received a call from a person concerned for a Jack Russell terrier type dog they had seen in a remote field with several injuries.
"The injuries were thought to be consistent with badger baiting and the case was handed to and investigated by the SIU who have specialist knowledge and experience in investigating this type of offence.
"After analysing evidence, we were led to the residence of Ward and through a warrant seized an electronic device which contained video footage, images and text messages relating to animal fighting, hunting and trapping animals in order to set dogs on them."
Ward pled guilty to keeping dogs for an animal fight as well as possessing a video recording of an animal fight with the intention of supplying it to another person.
The SIU chief inspector added: "The deer which was filmed would have had no chance of escape and allowing it to be savaged by these dogs was a cruel and heinous act.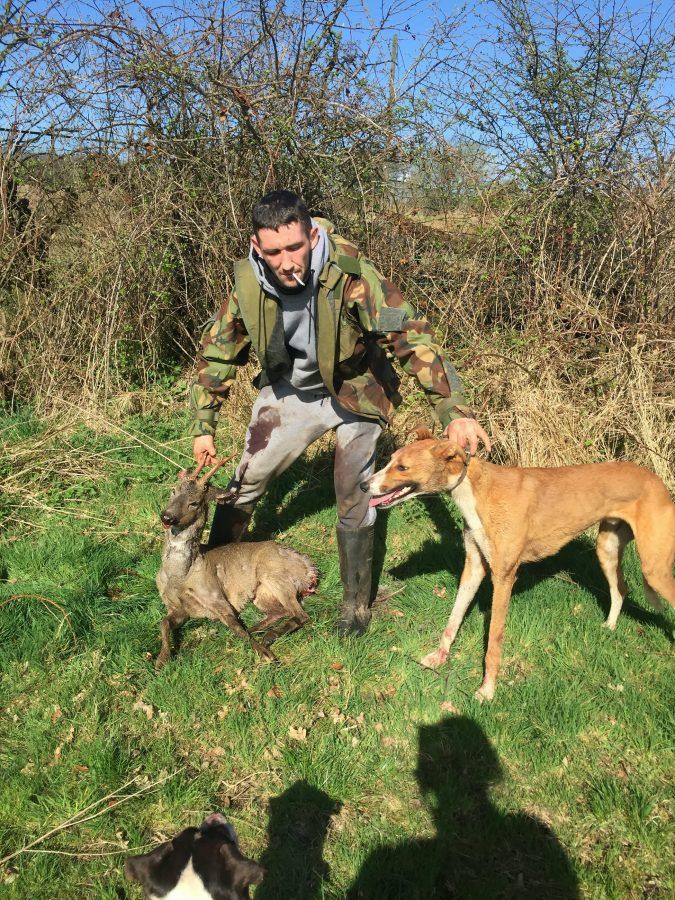 "It would have suffered a prolonged, painful death because of the dog attack.
"This is a truly barbaric and horrific case which resulted in pain and suffering for the dogs in Ward's care and the wild animals targeted for 'fun'.
"We are glad the court has dealt with this and a prison sentence has been handed down.
"This punishment reflects the depravity of the crime."
The Scottish SPCA said these types of offences are common across Scotland resulting in the most serious suffering to the dogs and wild animals.