An angry mum claims her teenage son has been taken out classes after having his hair PERMED to copy his rapper idol.
Haman Harim, 13, had his head shaved at the sides and an 80s-style perm on top so he could look like teen rapper Little T.
But mum Sharon Coxall says he was then excluded from normal classes because teachers claimed his retro hairstyle was affecting his education.
Sharon, 51, hit out at the decision by teachers to put him in 'pastoral' care over his hairdo two months ago.
And she claims that even though the shaved sides have now grown out the school are still keeping the Year Nine pupil 13 out of mainstream classes.
The mum-of-six blasted: "It's a bit over the top. How does his hair affect his education? That's what is important."
She explained: "They weren't too happy about his hair because he had the sides shaved quite short and he had the perm on top.
"I knew he was getting the perm and I didn't think that would be a problem, but obviously he got the sides done too.
"I thought it looked OK, but he had a grade one or two on the sides and that's why he ended up in pastoral.
"It's going too far. They keep bringing the hair up all the time. They say he's got to have it all blended."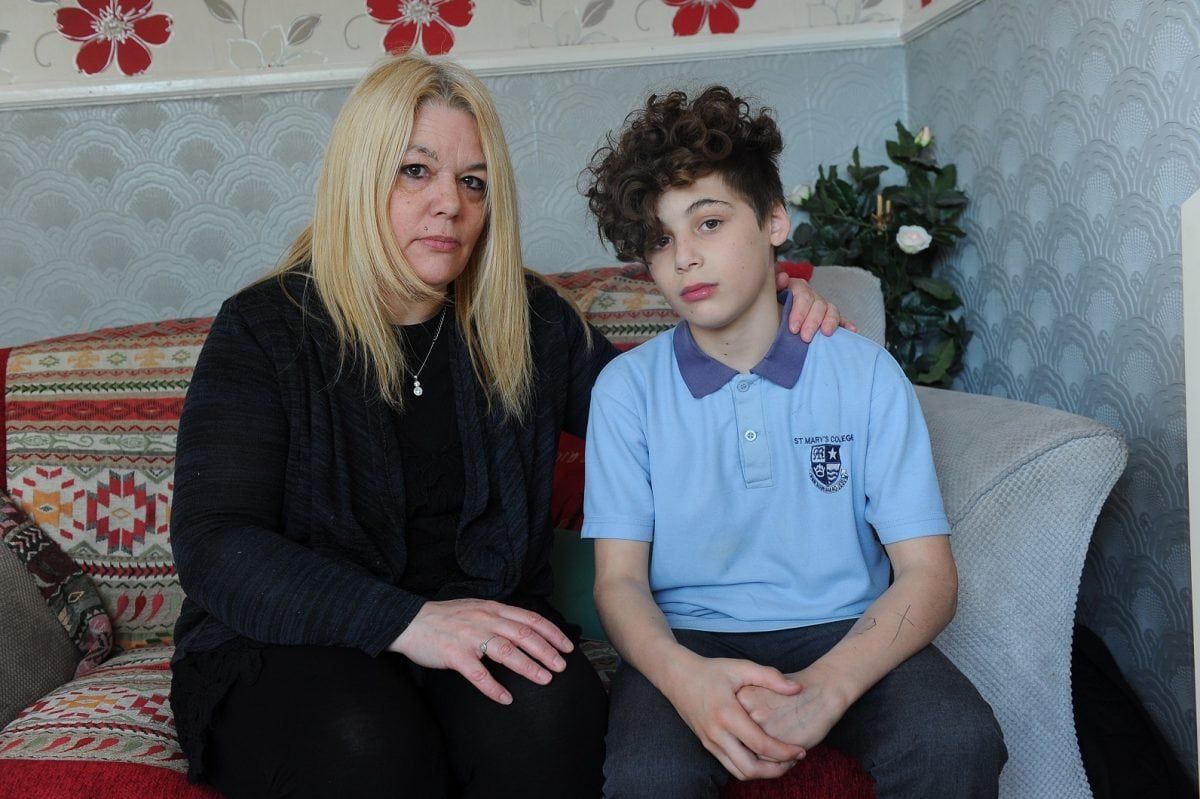 Although Miss Coxall initially accepted the school's concerns about her son's hair, she says she is furious he is still being kept out of mainstream education.
The sides have now grown back to their original length, although the perm has also grown and hangs onto Haman's forehead.
She said: "I could understand it at first, but the sides have grown back now. That was the problem – not the perm.
"His short sides have grown now so what is the issue with curly hair? He's got curly hair anyway so how is he supposed to stop that?"

Haman, who is being supported at school for behavioural problems, says he has not been back into class since February.
He claims a teacher at the school told him in February he was not allowed his hair like that because it would affect his education.
But Haman says being in pastoral care is having a worse effect.
"The days are different," Haman said.
"You have to be really quiet and you don't get proper work – you just get work books and you have to copy out of them.
"I don't like it. It's stopping me learning and I would really like to be back in the classroom so I can get my education."
St Mary's School has been contacted for comment.