A Scottish student is thought to be the first person in the world to study a PhD – in SURF therapy.
Jamie Marshall has been surfing since he was 14-years-old and used the sport as a way to escape from demons he was facing while at secondary school.
The 28-year-old said planning his next surfing trip gave him something to look forward to and he immediately fell in love with the sport.
But now the student from Innerwick, East Lothian, is embarking on a PhD to find out how his much-loved vocation can help combat mental health issues.
Jamie said: "I fell in love with surfing the first time I tried it aged 14 which was also a pretty difficult time for me at school due to bullying.
"Surfing provided a bit of an escape for me but I also identified as a surfer from that point on and that was something no one could take away from me.
"In some ways, this probably made my career path inevitable."
Jamie will study his PhD at Edinburgh Napier University and in collaboration with the University of New South Wales in Australia.
He aims to understand the theory behind using surfing to combat the challenges with mental health, disability and poverty.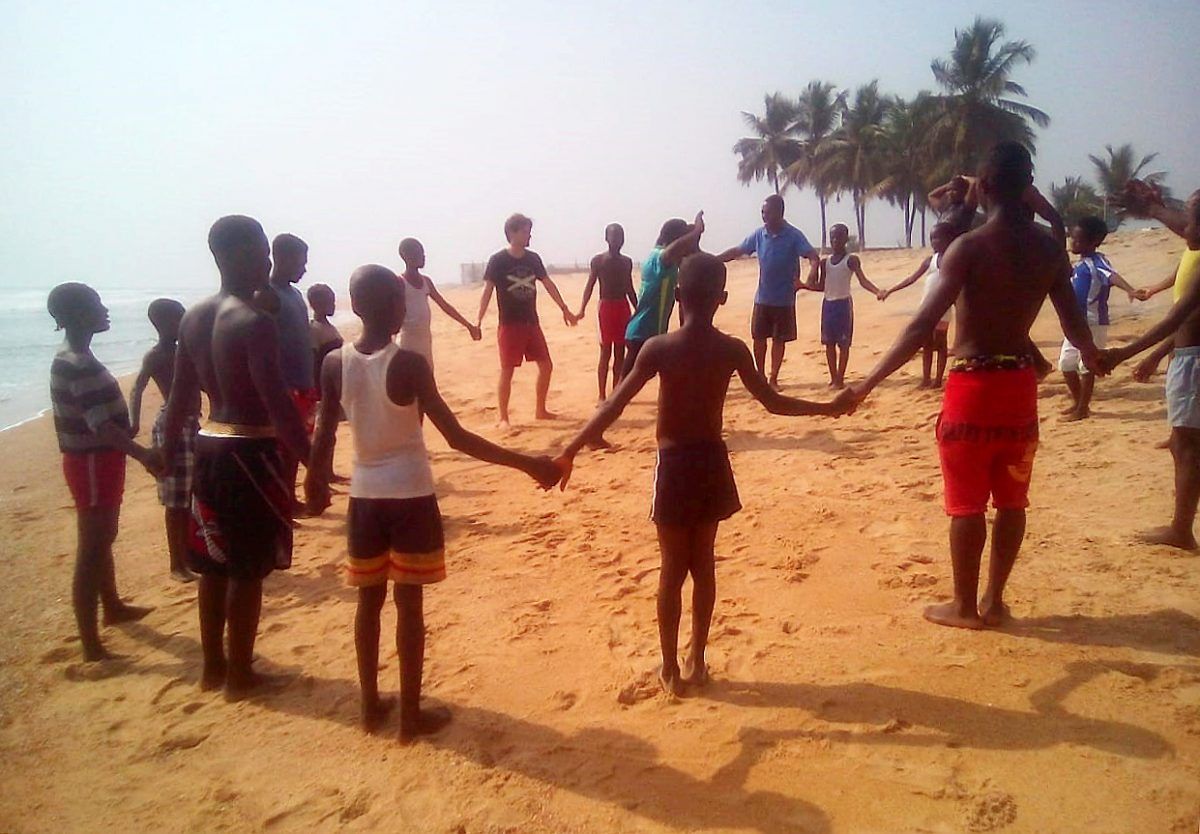 The research project has received funding from the university as well as a range of industry supporters who are backing his idea.
Jamie, who obtained a Masters degree in Physical Activity for Health at the University of Edinburgh, surfed throughout his studies.
He said: "It's a great feeling to be chasing a dream in supporting surf therapy on a global scale through my PhD.
"I am very grateful to Edinburgh Napier for believing in what is a world first PhD in the topic and to Wave Garden Scotland which is my other principle funding partner making this all possible.
"In terms of 'how surf therapy can help' – that is very much the focus of my PhD study.
"The priority at this point in academic terms is to demonstrate the effectiveness of surf therapy, which is something a range of organisations have been working hard towards.
"Despite this, there has been a limited focus on the theoretical underpinnings and this is a gap I hope to help plug through an in depth exploration of the experiences of surf therapy participants on a global scale.
"It's an exciting opportunity for myself and one that I'm delighted to be leading on."
During his summers at university, Jamie began working as a surf instructor on Fistral Beach in Newquay, Cornwall.
It was there that he became aware of the Wave Project, a UK-based surf therapy programme working alongside young people facing mental health challenges.
Jamie was inspired by their work and went on to found the Scottish arm of Wave Project in Dunbar, East Lothian.
For Jamie, the chance to use his own experiences and knowledge of surf therapy to help change the lives of others is a big driver behind the entire project.
He said: "Scotland now has a history of excellence regarding surf therapy and I'm delighted to have played a part in the success that the Wave Project has had here in this country.
"A key part of my PhD is to support the evaluation of surf therapy based upon the experiences of participants.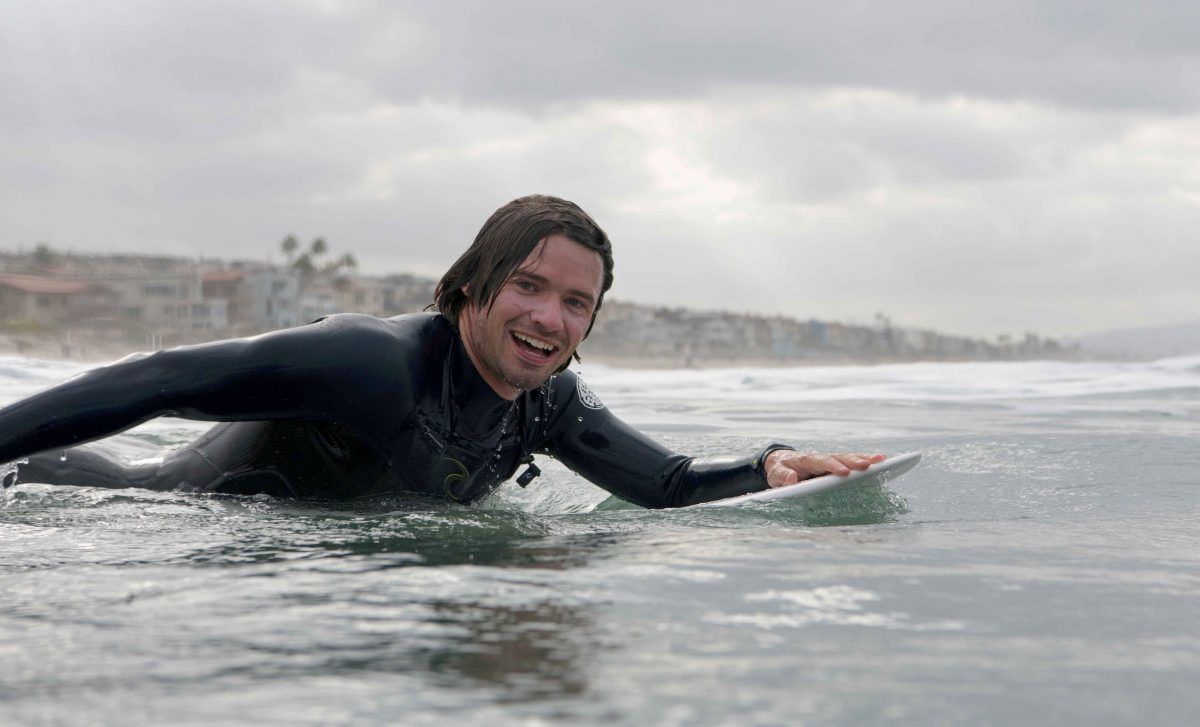 "My last research site was in California working alongside the Jimmy Miller Memorial Foundation supporting veterans facing challenges associated with PTSD.
"The results were super interesting in terms of the significant respite that this type of therapy could offer to the participants.
"Surfing can be a fantastic vehicle for enacting positive change – we just need to continue to build upon the theory and evidence to prove it."
Jamie's research has recently taken him to Liberia in West Africa where he will be based for three months and work alongside Waves for Change – a global pioneer in the delivery of surf therapy within post-conflict regions.
He will assess the impact the organisation's work has on young people affected by trauma associated with poverty, the 2015 Ebola epidemic and the legacy of civil war.
Jamie, who studied an undergrad in History at the University of St Andrews, said: "I actually met Tim Connibear, the founder of Waves for Change, a decade ago on a surf trip to South Africa.
"I honestly believe seeing the programme at its embryonic stage planted a seed that had led my entire professional life being focused around surf therapy.
"When I was looking for sites for my PhD research, Liberia was one of my top priorities due to its unique context – and not to mention amazing waves.
"Tim and the whole Waves for Change team were very keen to support."
The principal partners for the project include the International Surf Therapy Organisation and Wavegarden Scotland.
International Surf Therapy's Chief Executive Officer Kris Primacio, said: "The International Surf Therapy Organization is thrilled to support Jamie Marshall and Edinburgh Napier in earning the world's first PhD in Surf Therapy.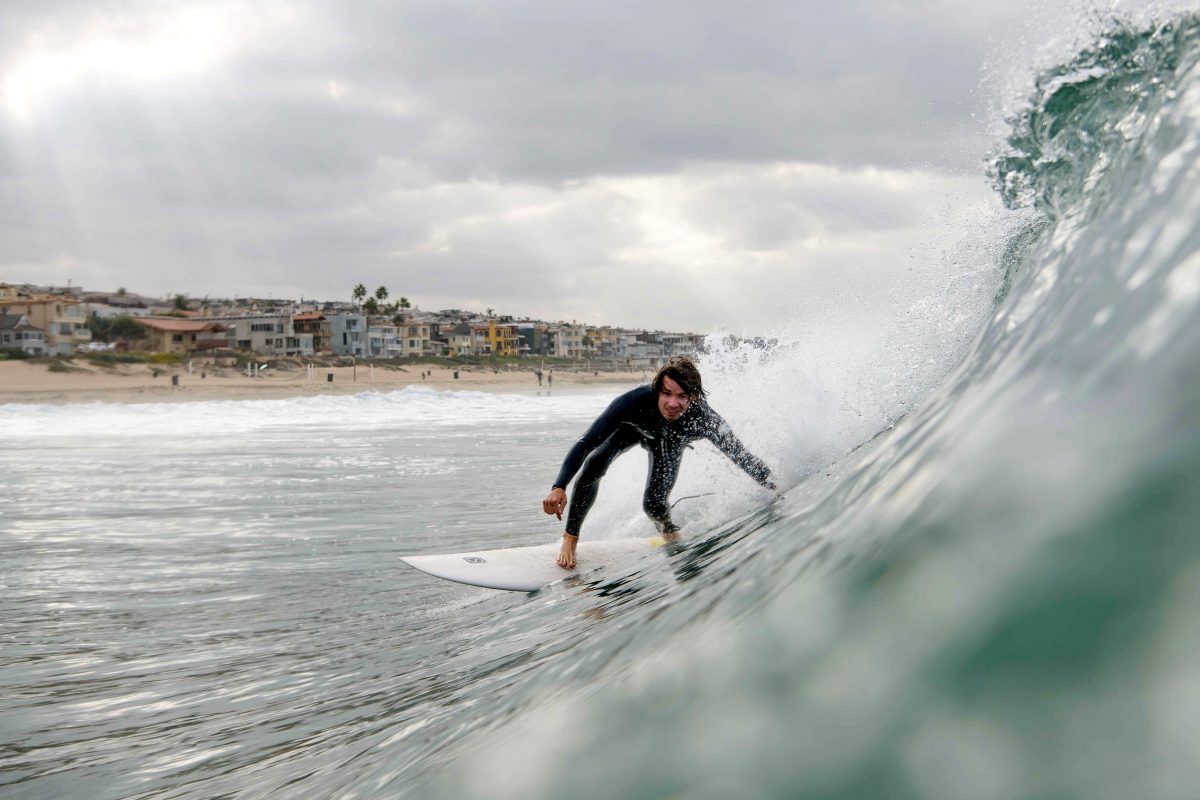 "Research such as this is vital in establishing our aim to promote Surf Therapy as an evidence-based and integrated approach to healthcare, prescribed and practiced with excellence globally."
Waves for Change Founder Tim Conibear, said: "Waves for Change are delighted to be able to work alongside Edinburgh Napier on this original research.
"The development of a rigorous evidence base is integral to supporting our work and the positive impact we have across communities in Africa."
by Paul Rodger