A pair of ruthless carjackers who pose as policemen have struck at least four times, with one of their victims a pregnant teacher.
Detectives say the duo place flashing blue lights on their car before pulling over unsuspecting motorists and ordering them to get out of their car.
One of the thieves then jumps into the driver's seat and speeds off, while the other follows in their own car.
A primary school teacher Florinda Shamolli, 33, told how they ordered her out of her car while she was five months pregnant before speeding off, leaving her stranded in the freezing cold in Eltham, south east London.
Florinda, now seven months pregnant, was targeted early on the morning of Thursday January 17 on the way to a hospital appointment.
She said: "I didn't know what they were going to do to me or my baby. It was horrible and they were able to do that with no second thought."
Describing the incident she said: "It was 7am, it was still dark out.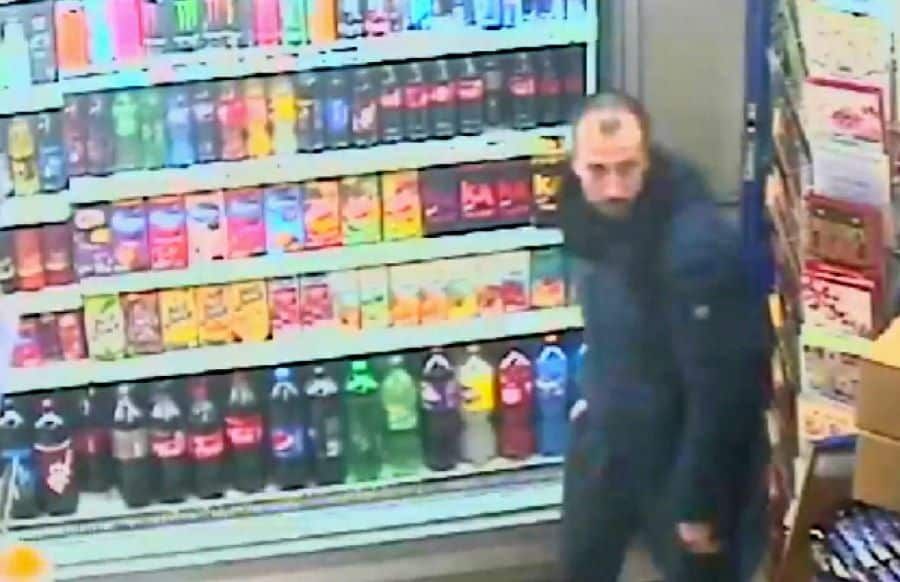 "I was driving through Middle Park Avenue and there are bumps in the road so sometimes to avoid them, if it's safe to do so, I drive on the other side because it's even more uncomfortable when you're pregnant to drive over those speed bumps.
"As I was approaching the roundabout I noticed there was a car behind me and they had activated their blue lights.
"To be honest my heart skipped a beat – I felt 'my goodness, was that me or are they going to go past?' So I straight away started thinking 'what did I do?'
"The only thing I could think of was that I'd driven on the other side of the road."
She pulled over and the bogus 'officer' approached and asked her to wind down the window.
She said: "There was a dark lanyard around his neck with what looked like a wallet and he said that I'd been driving a bit fast
"He then said there was smell in my car, I said 'I haven't been drinking', and his voice became a bit more firm – so I was just thinking wait til you see me, I'm five months pregnant, I've not been drinking."
He told her to get out of the car, but when she did alarm bells started to ring in her mind.
After she got out she knew something was wrong when "the other person in the car didn't seem quite right".
Suddenly the 'cop' jumped into the driver's seat of her car and sped off, leaving her stranded.
Mrs Shamolli said: "Before I realised, they were gone, and I was just left there.
"It was dark and I was by myself: they had my phone, they had my bag, with all my stuff in it, my keys, so I just thought I need to get some help because they'll either go back to my house or they could do anything. There was nobody around.
"I was in shock anyway and frozen but scared, I felt vulnerable, I was pregnant – I didn't know what was going to happen to me or my baby."
The mum-to-be managed to get help at a nearby home and rang the police.
But less than an hour after her car was stolen one of the suspects was caught on CCTV using one of her bank cards in a shop.
Florinda recognised him as the fake policeman who stole her car.
Now, nearly seven months into her pregnancy, Florinda is still feeling shaken.
She said: "I do feel this has added extra pressure and stress to the pregnancy – they could clearly see I was a female on my own.
"I was pregnant and they were able to do that with no second thought.
"There's no empathy or anything and I just think they need to pay for their crime."
Detectives say the duo have struck at least four times around south east London, and have issued a CCTV still of the suspect who used Florinda's stolen credit card.
Detective Sergeant Dominic Bolas, who is leading the investigation, said: "It's a really nasty incident.
"We believe there have been three further incidents, so four in total.
"We've had the incident of Florinda and another incident shortly after that which was very similar where they pretended to be police officers again, using the blue lights.
"But there's an incident that preceded the two where they've essentially rammed and then tried to get the person to get out and they failed on that occasion.
"And then after those incidents there's been an incident where they've said to a person there's a pipe leaking in their car and they've got them out of the car to check the leak, jumped in and then driven away – so deception being a key to what they're doing here."
DS Bolas described both men as white, while the suspect caught on CCTV was balding and in his late 30s or 40s, 5ft8 and of medium build.