This remarkable photo shows the moment a venomous baby lizard clambers out of its shell after a successful zoo breeding programme.
Paignton Zoo in Devon now has two baby Mexican Beaded lizards after two eggs hatched last Monday (Jan 14).
The hatching was captured by zoo photographer Elliye Stobbart, who photographed the lizard's beaded black head emerging from its egg.
The CITES protected lizard is a venomous species native to Mexico and southern Guatemala. It has "studded skin" and a dramatic yellow and black beaded body.
Animal experts are unsure why it has venom at all, but scientists have found that it contains enzymes useful for manufacturing drugs to treat diabetes.
Luke Harding, Paignton Zoo's Curator of Lower Vertebrates and Invertebrates, said: "It's a good to start 2019 with another breeding success.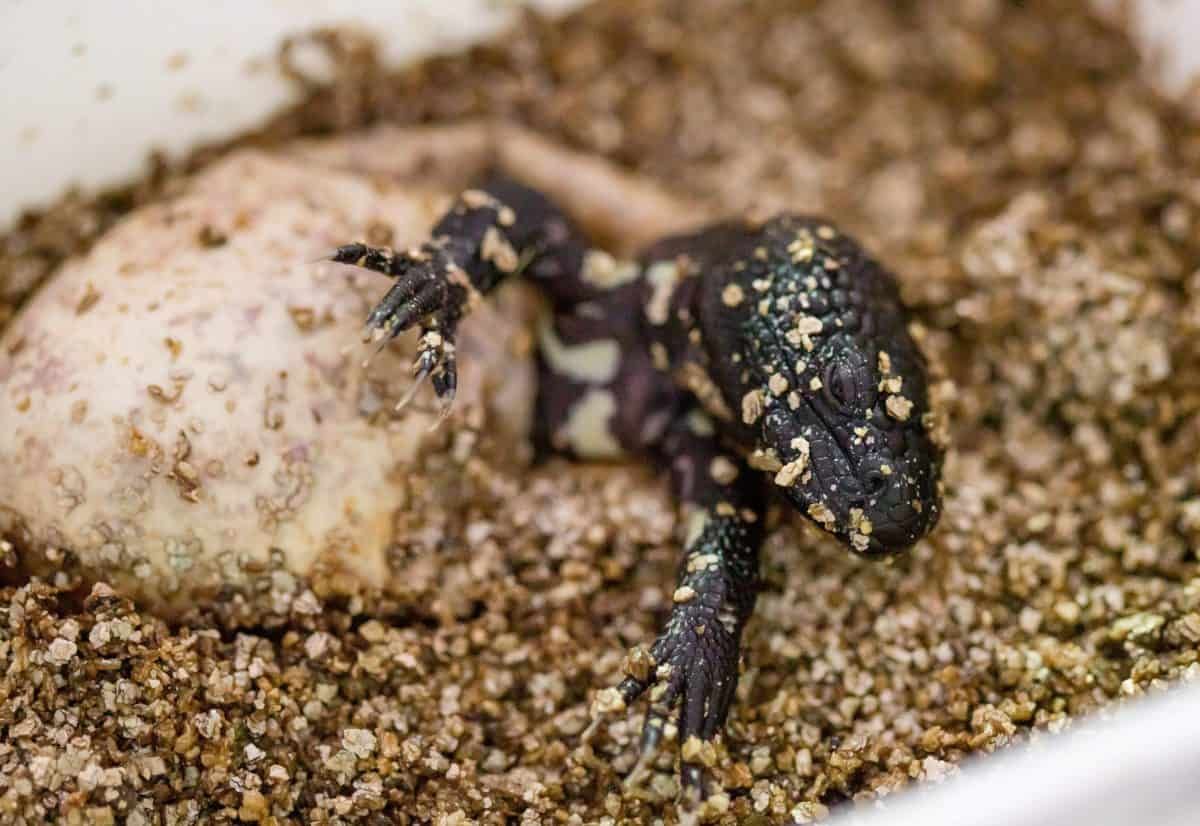 "It's testimony to the hard work of the Lower Vertebrates and Invertebrates department and all the support and investment from the Zoo that we are having such great success with our breeding programmes.
"The commitment and expertise of the staff cannot be praised enough and all their hard work is paying off with fantastic results such as the hatching of these lizards.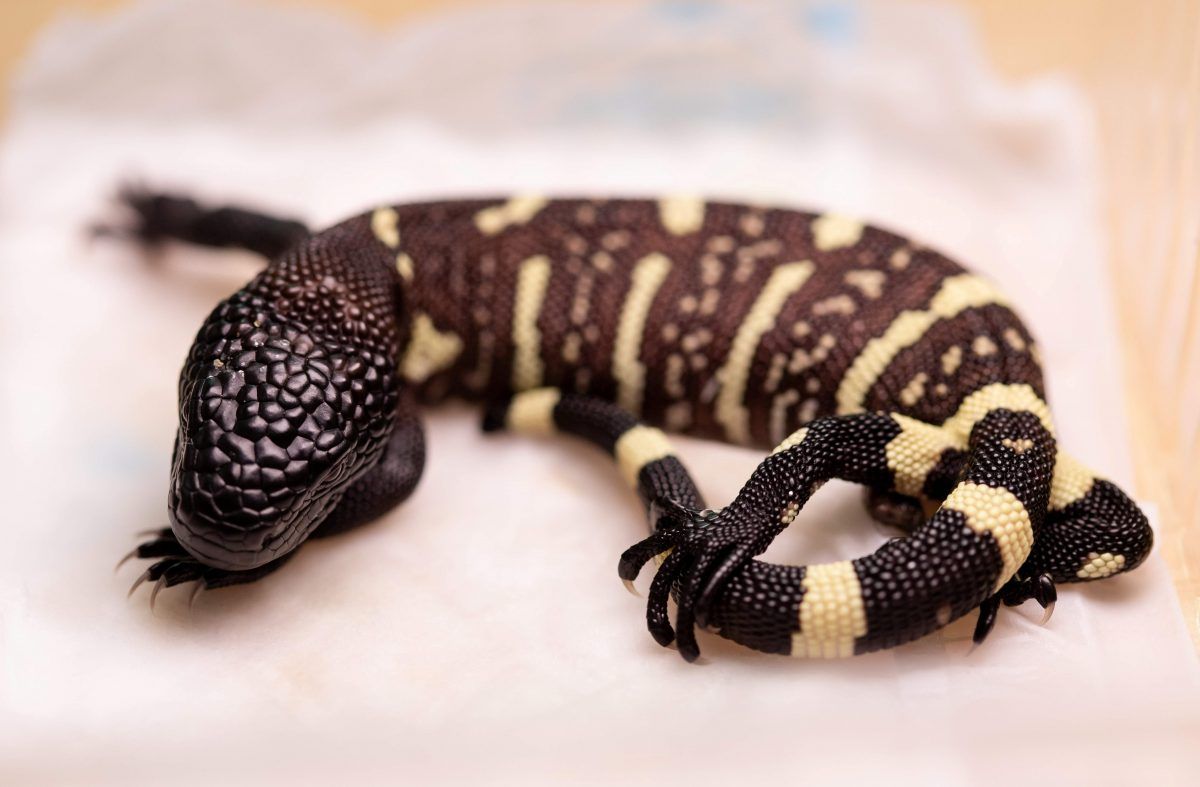 "It is an exciting time to be part of a fantastic team of keepers at such a forward thinking organisation and I hope many more successes will come in 2019."
Adult beaded lizards can grow up to 91 centimetres (36 inches) in length. Youngsters are rarely seen, spending their early years underground.
by Sarah Lumley