A popular online marketplace has come under fire for offering customers, including children, razor-sharp zombie knives.
Wish.com is a Depop-like app where individuals set up their own stores showcasing items that can be bought by anyone with an account.
Scores of knives, many at discount prices, are up for sale at any one time – including a 'Zombie Killer Machete' for just £19.
The 17.5-inch knife comes in 'acid green' and comes splattered with imitation blood over the side.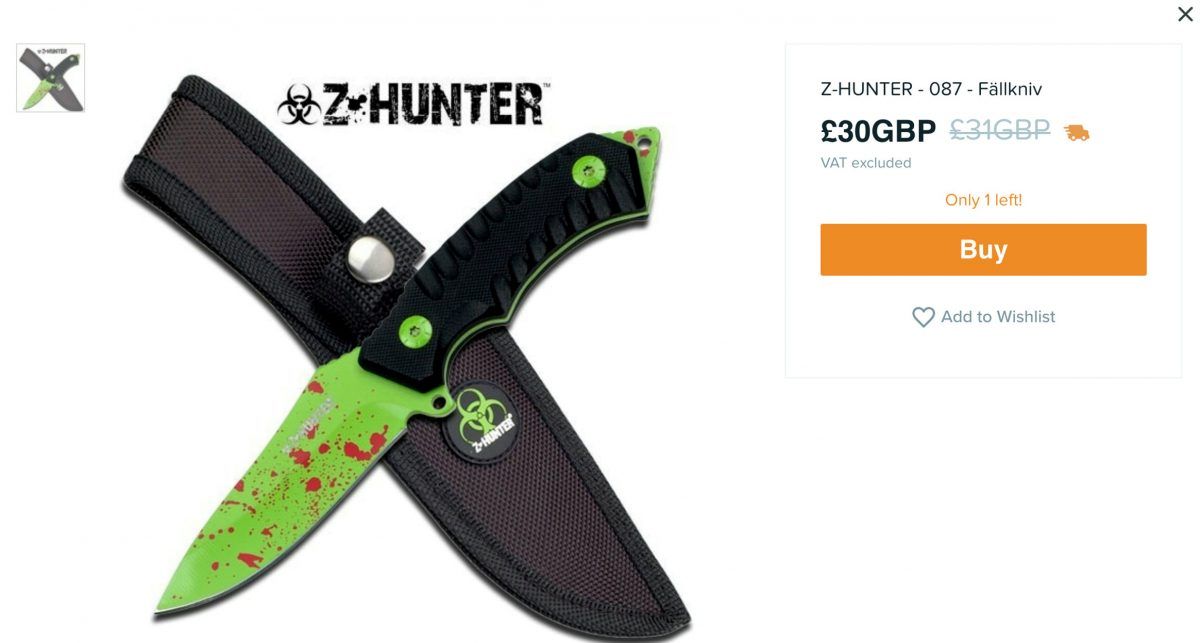 The knife comes in a black sheath with a green skull printed on the side – and reviewers can't seem to get enough of it online.
Its vendor commented on the knife, writing online that it was "comfortable to use, perfectly sized and a strong razer sharp blade".
Patrick Green, CEO of anti-knife charity The Ben Kinsella Trust, blasted the knives as 'reprehensible' and called for their removal.
He said: "These deadly weapons are clearly marketed to look like toys or fashions accessories.
"They are neither, these knives are responsible for bringing misery to more and more families every year.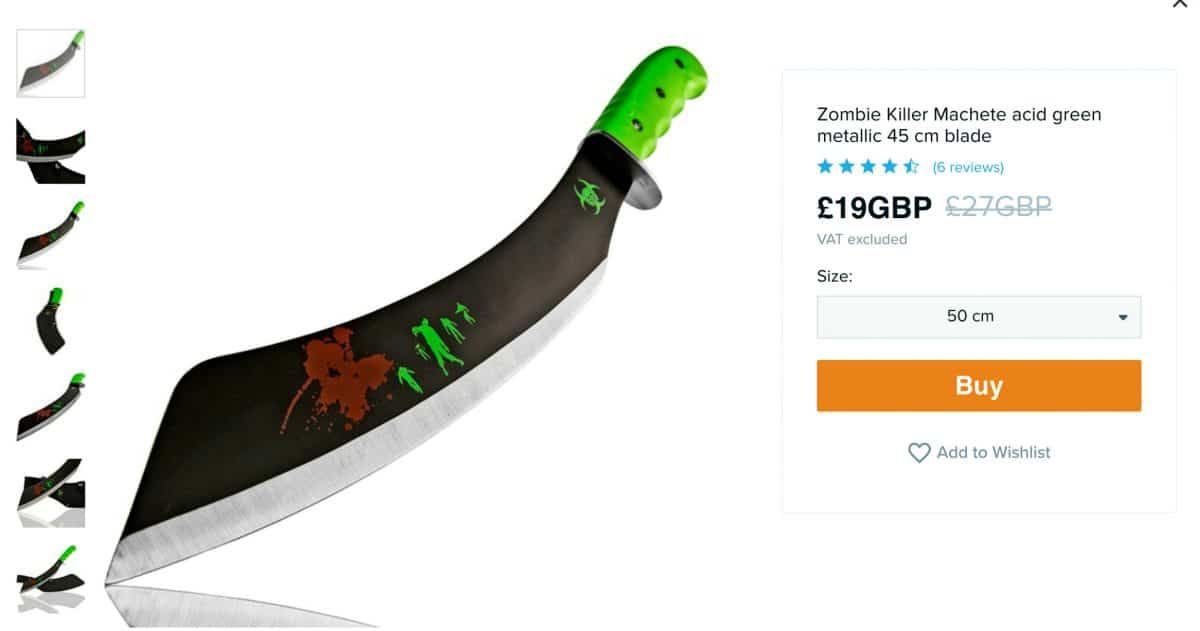 "What is worse is that the branding on the knives are clearly designed to appeal to young people, many of whom will not understand the dangers that these knives pose to themselves and others.
"Wish.com's actions in allowing these knives to be advertised and purchased from their website is reprehensible and they should be removed immediately."
Other zombie knives currently up for sale on the US-based app's British marketplace include the 20-inch 'Bolo-Machete Messer' are available on the site, which also features painted-on blood stains.
Other items on the site include cut-price samurai swords, knuckle-dusters, daggers, tasers and imitation firearms such as pistols.
The app allows parents to sign their terms and conditions for children older than 13, and while it bans the sale of unwarranted pornography, does not appear to prevent users listing blades.
It comes as Border Force officials have doubled the number of knives seized at UK borders in the past year, figures revealed.
Officers seized 7,668 bladed items at the UK's borders in the year to September, compared with 3,800 in 2017.
Wish.com were contacted for comment.
The story relates to American mobile app Wish.com and not e-commerce startup wish.co.uk, which sells 'experience days'.
By Daniel Hammond