A man who was left in A&E with a perforated bowel says he could have died after being forced to wait for more than 14 hours.
Eddie Thomas, 50, was in desperate need of urgent surgery when he first arrived at hospital after suffering from intense pain in his stomach and vomiting.
He arrived at the Kent and Canterbury Hospital at 10.40pm, but was made to wait 14 hours, visiting two different hospitals, before he finally went under the knife – which ultimately saved his life.
Eddie was at home in Faversham, Kent, on November 29 with partner David Carr when they called 111 for advice after Eddie, who has lupus, started suffering from intense stomach pain.
They only received a call back two-and-a-half hours later at 7.30pm, and were given an out-of-hours doctor's appointment.

Driving instructor Eddie said: "By the time we got to hospital, it was all very hazy as I was in a lot of pain.
"I saw the GP who believed it was a possible appendicitis and said we needed to go to the William Harvey, but their printer wasn't working so they couldn't give us the necessary document to take there.
"He hand-wrote it and ordered us an ambulance."
David added: "We waited around 40 minutes, and there was still no sign of the ambulance and Ed's condition was getting worse.
"I was still waiting at the entrance for the ambulance when the GP walked past me and told me that he was going home.
"When we arrived at the A&E at the William Harvey, the ambulance staff wheeled Ed into the waiting room and left.
"I am not sure what happened to the piece of paper that the GP had scrawled and I thought mistakenly that the GP had contacted the hospital to tell them of Ed's background, circumstances and his state being very poorly at this point. But no."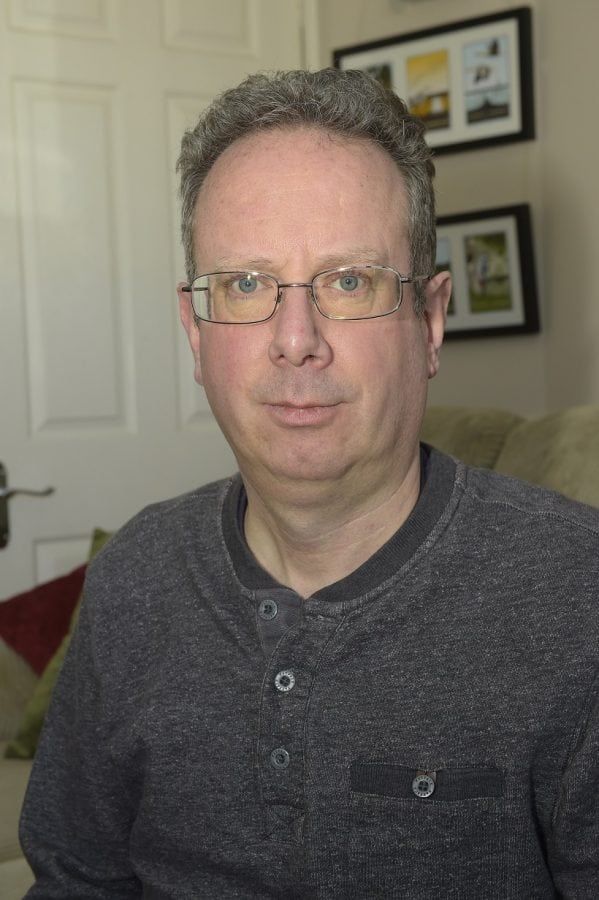 Eddie was dumped in the waiting room, and said that nobody came to his aid, offered him painkillers or even asked whether he was okay.
He said that people walking in with visible injuries were prioritised, and even a number of drunk people were seen before him.
He said: "It was like they had decided I was no longer important.
"There was no triage.
"Nobody spoke to us and it got to a point where we started to think there was nothing wrong with me.
"They kept pushing us to the back of the queue."
Eddie sat in a wheelchair in A&E for five hours, and when he was eventually seen by a doctor, they realised Eddie needed an operation urgently.
David said: "He was taken into surgery at 1pm, and in the late afternoon I was phoned by the surgeon who informed me that it had not been appendicitis or a burst appendix, but Edward's large bowel had perforated.
"He had had major surgery, a blood transfusion and was in an intensive unit."
His horrifying experience, for which he blames a lack of triage and minimal communication between the different health agencies, has prompted him and his partner, to make a formal complaint, which they may now take to the Ombudsman.