A ten-year-old girl who went through nine operations and beat a rare form of cancer has honoured the strength of all youngsters diagnosed with the disease at a fun-filled party.
Lily Douglas was diagnosed with Ewing's sarcoma – a disease in which cancer cells are found in the bone or soft tissue.
She had major surgery to remove her shoulder blade and muscles and has just returned from a 10-week stay in Jacksonville, Florida.
Lily, from Perth, received proton beam therapy at the recommendation of her doctors in the UK, and paid for by the NHS, to minimise any damage to her heart and lungs.
But now the youngster is back on her feet doing what she loves but this time honouring the strength of all youngsters diagnosed with the disease.
Lily who has earned around 90 trophies and 200 medals during a stellar career in ballet, street dance, modern dance and tap was a guest of honour at the Cancer Research UK Kids & Teens Star Awards party.
The event was held in partnership with TK Maxx at the Bloomsbury Ballroom in London this week.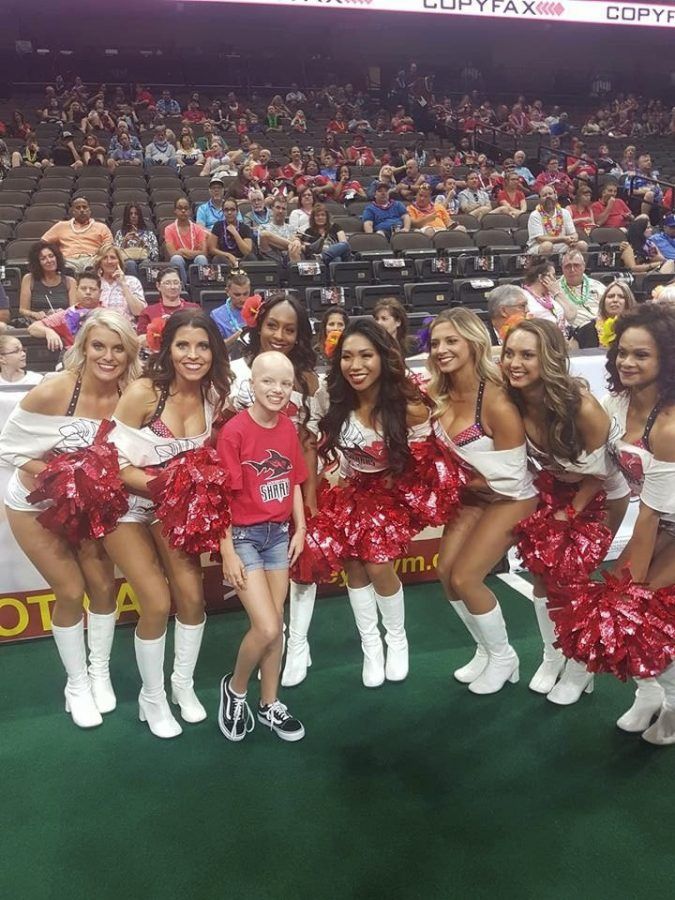 Lily, who took to the stage to perform a moving ballet sequence, said: "I just love dancing.
"Today has been amazing, a really good experience. When I got up to dance on stage, I was so happy.
"It was just amazing, it felt like a dream come true.
"I've got my glitter on, I've been doing scientist stuff and street dancing. I've just loved it."
The talent show-themed party gave children and their families – many of whom have missed out on school plays and hobbies such as dancing and singing due to cancer treatment – a memorable experience together.
Lily joined twenty children and young people from across the UK who were given VIP treatment during the action-packed day to celebrate their strength and courage.
And how far they have come since their diagnoses.
They took to a personalised 'Walk of Fame' with their names in stars and enjoyed activities including a magician's workshop and acrobatic skills training, as well as practicing their dance moves.
Lily was given a starring role at an American football game where she was cheered by the crowds at the Veterans Memorial Arena after performing with the Jacksonville Sharks Attack Dance team and being interviewed on American television.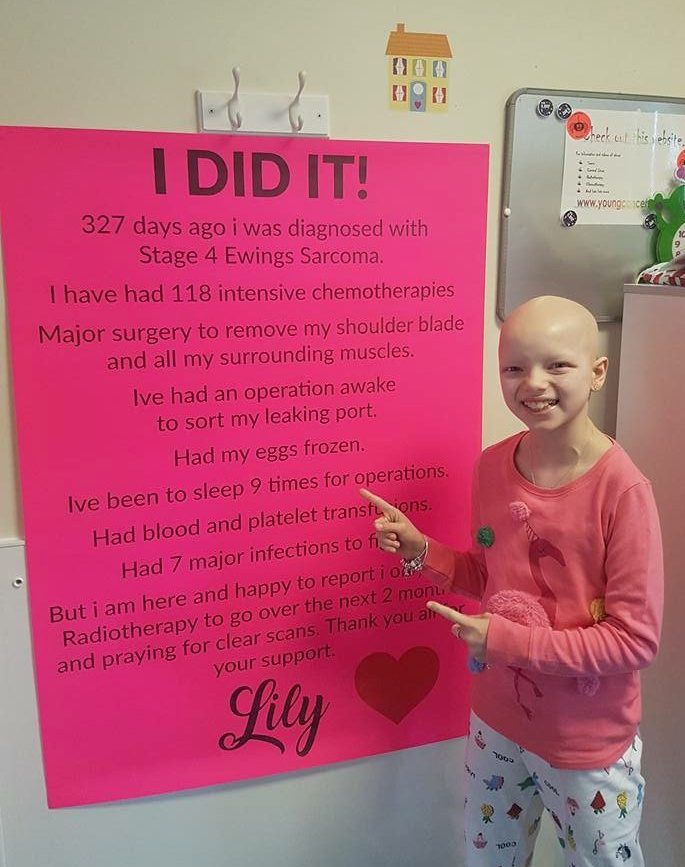 Latest scans reveal that Lily is cancer free and she's stayed smiling through a tough year.
Lily was heartbroken after being forced to cancel an audition with Scottish Ballet in April 2017 after doctors diagnosed cancer.
She's had 14 rounds of chemotherapy, nine operations and fought seven infections since then to treat a tumour in her shoulder and both her lungs.
She still faces a few small operations at Edinburgh's Sick Children's Hospital but is doing well and plans to start in primary seven at St John's Academy, Perth, in August.
And her next challenge is to rehearse for a solo which she plans to perform at the UDO Street dance world championships in August 2018.
Lily's mum, Jane Douglas, 47, said: "I'm blown away by Lily's courage and strength.
"After 409 days of treatment, she's done it.
"Lily has made broken look beautiful and strong look invincible. I couldn't be prouder.
"She has hit this head-on with the most positive attitude. I wish I was half as brave as her. We take one day at a time and appreciate every minute of that day."
The Cancer Research UK Kids & Teens Star Awards are part of the wider Cancer Research UK Kids & Teens campaign, which raises vital funds for research across the UK to find new, better and kinder treatments for children and young people with cancer.
They celebrate the courage of all children and young people under 18 who have been diagnosed with the disease.
Every child and young person nominated receives a trophy, a t-shirt, a certificate signed by celebrities and a £50 TK Maxx voucher.
Lisa Adams, Cancer Research UK Kids & Teens spokeswoman for Scotland, said: "It is an absolute privilege to be able to recognise the strength of youngsters like Lily who have been through so much at such a young age.
"Lily is a true star, cancer can have a major impact on children and young people, so it was fantastic to see Lily's smile light up as she took part in our talent show-themed party.
"Our mission is to save the lives of more children and young people diagnosed with cancer in Scotland and across the UK and to reduce side effects caused by treatment, by finding new, better and kinder treatments.
"It was a total joy to meet Lily and her mum – we hope they've had a fantastic time and created some amazing memories together."
By Ben Gelblum and Arthur Vundla