A traumatised father-of-three says he is scared for his family after vile thugs attacked him in his home and daubed racist graffiti on his walls.
Jamil Azam, 42, was at home alone fixing a door handle when he was hit from behind and knocked unconscious.
When he came to and he found his walls daubed with the message, "Cockroaches. We need a final solution #Machester."
Jamil said when he saw the graffiti with "Manchester" – incorrectly spelled "Machester" – he was shocked.
He said: "My initial thought was that I had been burgled but to see what they had written really scared me.
"It was shocking to think that someone had these kinds of thoughts and that they were wiling to express them."
Jamil's intruders had written another graffiti message on his walls of his home in Heckmondwike, West Yorks., which police have advised him not to share it for fear that it will give, other, similar-minded bigots ideas.
But Jamil, who is still recovering from concussion, says this has left him anxious and worried for the safety of his whole family.
He said: "I felt like they were sending me a threat and I have not slept properly since this happened."
"I get up and check the locks four times a night.
"Every time I hear a car pull-up outside I am up checking my windows."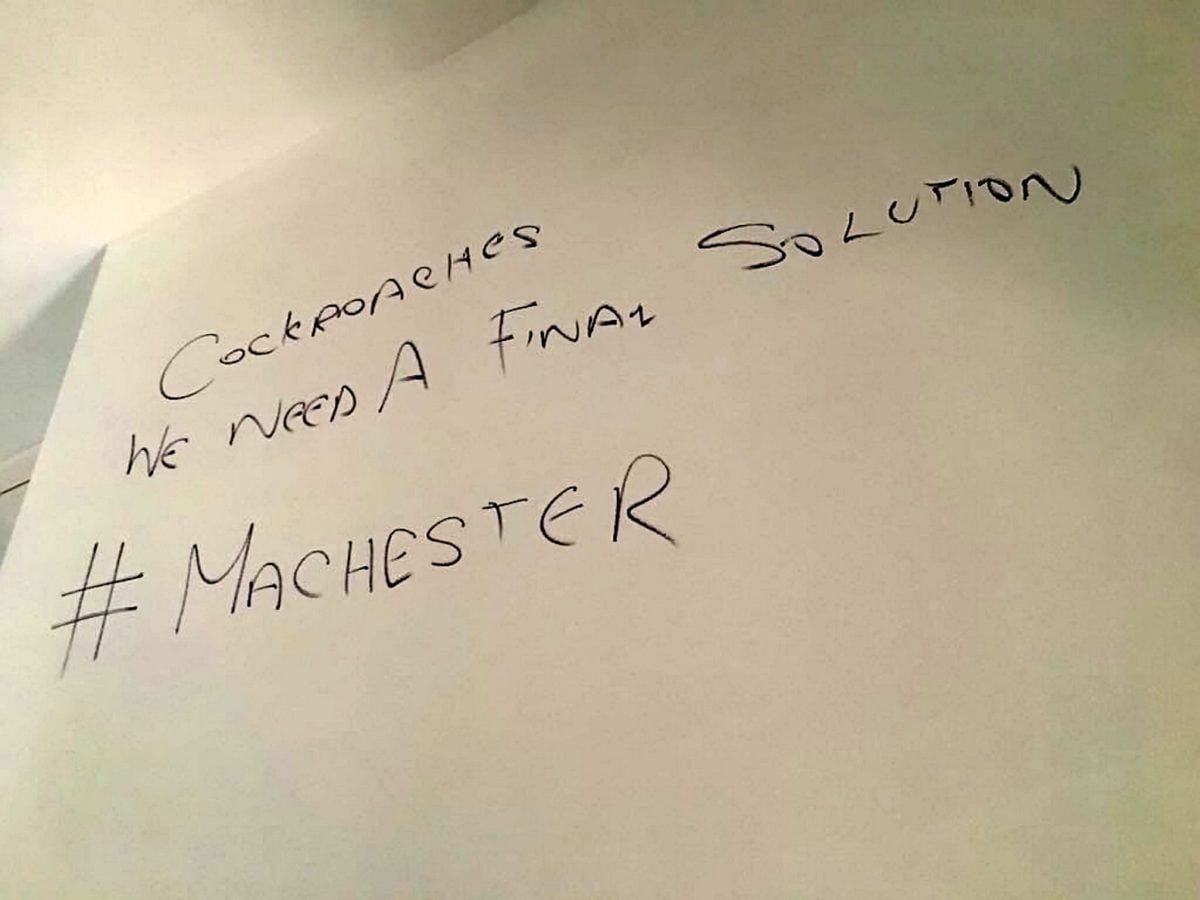 Jamil, an IT consultant, says what worries him more than anything is the affect the terrible ordeal is having on his family.
The shaken dad said he considered it a blessing that his wife, who would normally have been home, was out shopping during the attack on Wednesday morning last week.
He had been able to keep his youngest child, aged five from finding out but his ten-year-old daughter had been given the news by worried parents and teachers at school.
He said: "Last night was the first night my daughter would even come in the house – she was petrified and slept with us.
"My eldest child is old enough to understand but my daughter was in tears for a couple of hours when she found out her dad had been attacked.
"My wife is very worried and is trying to stay strong but I can tell she is scared.
"We are just trying to keep talking about it with each other."
The racist graffiti daubed on Jamil's wall referenced the words of Katie Hopkins, the controversial newspaper columnist fired after saying "we need a final solution" in response to the Manchester Arena bombing.
Their use on his walls has left Jamil angry about the irresponsible use of social media under the guise of freedom of speech.
He said: "People need to take responsibility for their actions when they tweet something like this and come forward and say, "this was wrong".
"These people say whatever they want but do not think about the consequences.
"This is not about freedom of speech it is freedom of hate and it emboldens others in the same was as the words of Islamic hate preachers do."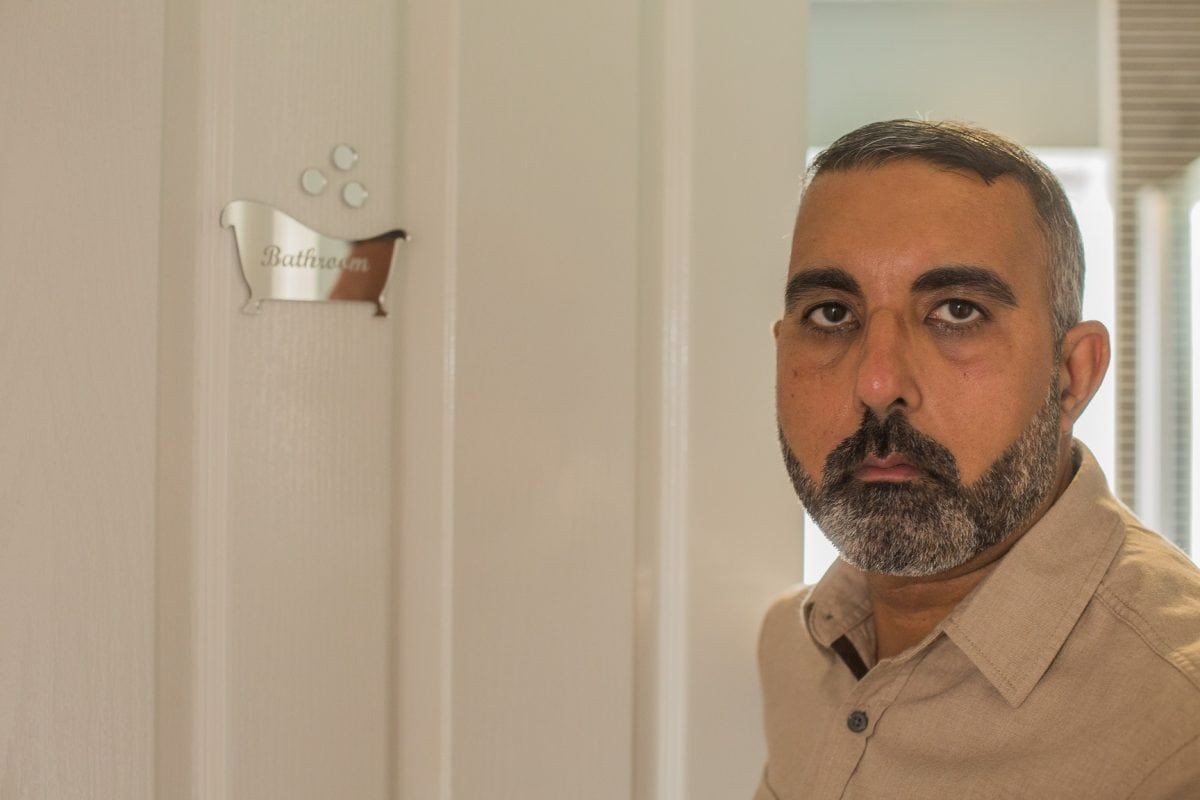 But despite the terror of what Jamil and his family have experienced, the shocked response of his neighbours and the local community has given them a lot of comfort.
He said: "Everyone on the street keeps coming up and apologising to me for what has happened but I know most people are just normal, decent people and I will not tarnish others because of the actions of a minority."
Det Insp John Charlton, of Kirklees CID, said nothing was taken during the incident.
He added: "I would like to reassure the local community that offences of this nature are extremely rare.
"We are taking the matter extremely seriously and we have increased our patrols in the area," he said.
"We are conducting extensive forensic enquiries in an effort to identify the person or people responsible and are continuing our enquiries locally."
"Anyone with information is urged to contact police."