Britain's longest serving firefighter has finally hung up his helmet – after dedicating half a century to the service at home and abroad.
Dedicated Watch Manager Malcolm Cowie is retiring after almost 50 years with Kent Fire and Rescue Service (KFRS).
The 65-year-old is believed to be the UK's longest serving operational firefighter, and has served all over the world – including search and rescue missions on Montserrat after a volcanic eruption and in Haiti following an earthquake.
Malcolm joined the ranks aged just 16 as a junior firefighter in 1969 and dedicated his life to the job after he was inspired by a cousin who worked for the service.
With almost 50 years now under his firefighter's belt, he's attended thousands of incidents ranging from small fires and simple rescues to devastating explosions and international aid missions.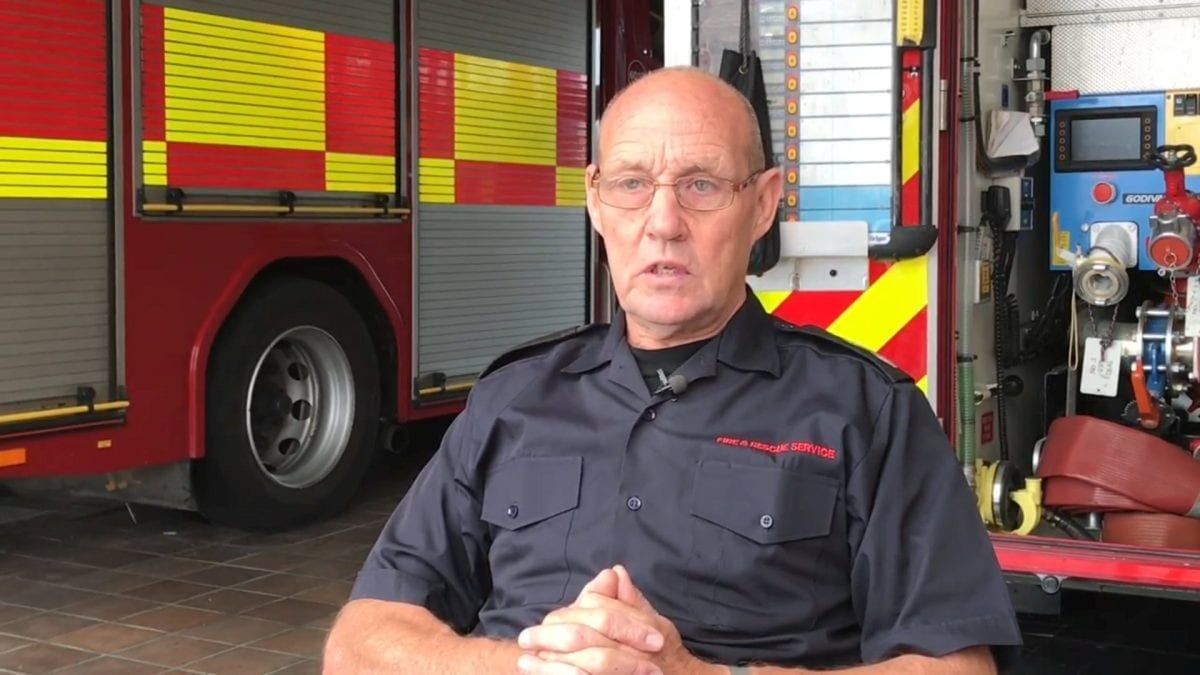 Malcolm, of Deal in Kent, said: "I've been to so many incidents over the years and there have been so many that have impacted me.
"It's the larger ones that you remember the most as they're the ones that are talked about.
"For example, the Crypt fire at Dover, 1977, the Herald of Free Enterprise ship disaster, 1987, the Deal bombing, 1989, and the fires at the paper mills.
"They all have an impact, but I suppose it's often the incidents that you tend not to talk about that probably have the biggest impact on you."
In 2008, Malcolm was awarded the prestigious Kent Medal – a rare accolade recognising outstanding service and commitment to KFRS and the wider Kent community.
The long-serving firefighter became deeply involved in search and rescue during his career and joined the UK Fire Search and Rescue team in its founding days.
He was also an early member of the overseas UK International Search and Rescue team, primarily responding to international disasters on behalf of the UK government, and being deployed to assist in search and rescue missions all over the world.
Malcolm picked up the pieces in the aftermath of a volcanic eruption when he was sent to train the search and rescue team on Montserrat in 1995.
He said: "We did end up doing some search and rescue ourselves because about 40 minutes after we arrived the volcano decided to erupt.
"The power was immense, enormous, indescribable.
"A huge boulder about the size of a small house had been spat out by the volcano some two to three miles away, and that really highlighted the true power of nature."
Malcolm was also part of the first search and rescue mission to land in Haiti following a devastating earthquake killing 250,000 people eight years ago.
He said: "Conditions were terribly hard, the temperatures were in the high 30s and the devastation was enormous.
"But the Haitian people were great people, surviving people, and good people to work with, as were the other international search and rescue teams we worked with.
"We worked hard and we hope we left the people and the area in a better place than how we found them."
The brave firefighter was even deployed to a Kosovan war zone where he took part in an aid mission during the conflict.
Malcolm said: "The war was going on at the time and we were working at an airbase which was military and civilian.
"My role there was to offload aid from air crafts and get it to the trucks and out to the refugee camps.
"We were there for about five weeks and it was the hardest work I've ever done – it was constant."
Malcolm was also heavily involved in setting up Kent's Urban Search and Rescue (USAR) Team.
Now the Technical Rescue Team, it was one of the UK's first fully operational teams able to respond to a wide range of major and catastrophic incidents including chemical, biological, radiological and nuclear events, search and rescue scenarios, major flooding and transport incidents.
The fire service has changed and advanced dramatically during Malcolm's time at KFRS.
He said: "Technology is a big change. When I joined the fire service we'd never heard of a computer, let alone had a computer.
"So that's been a massive change and it's made a big difference to how we work.
"Incidents have changed too. When I started we had a lot of fires, particularly house fires, and not that many road accidents.
"I probably only attended one or two road accidents in my first year.
"Now it's swung the other way. We seems to be getting an awful lot of road accidents and not so many fires.
"That'll be down to the changes in things like building construction, technology and smoke detectors.
"People have changed because of education.
"They're far more educated about how to keep themselves safe, and not just from fires, in all walks of life.
"The firefighters however are the same sort of caring, practical person as they've ever been.
"And those are probably some of the biggest qualities of a firefighter.
"The comradery, team work, and the friendships you build over the years, all those things – they're just the best bunch of people."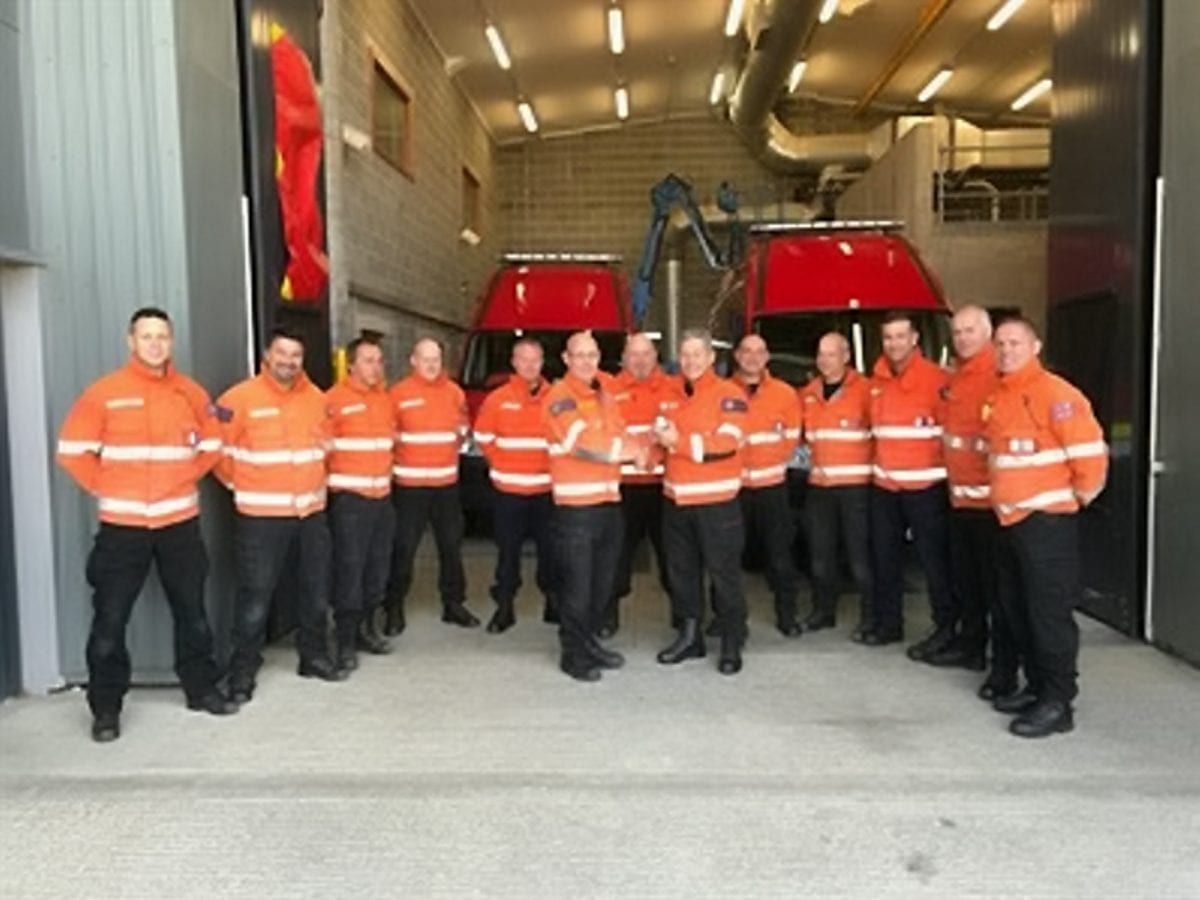 Malcolm described his time with the fire service as enjoyable, rewarding and not least, fun.
Chief Executive Ann Millington, at Kent Fire and Rescue Service, said: "Our very best wishes to Malcolm in his retirement.
"He has been a role model for compassion, technical expertise and commitment to the people of Kent.
"His contribution has been magnificent and I thank him for everything he has done."
By Ben Gelblum and Laura Sharman