A pair of baby-faced brothers stole over a million pounds worth of valuables during a string of burglaries – and splashed their cash at Harrods.
Linchum Price, 20, and younger brother John, 19, admitted carrying out 21 separate burglaries across 12 counties.
The blond siblings targeted homeowners they believed would have expensive jewellery and cars – and spent their ill-gotten gains at luxury department store Harrods.
The court heard the pair sold their swag in Hatton Garden before going on lavish shopping sprees.
On one occasion they spent £800 on just a single pair of children's shoes.
Linchum, who had been living in Kettering, and John, who was residing in Colchester, were caught on CCTV and automatic number plate recognition cameras in Lincolnshire, Ipswich, Leicestershire, Hertfordshire, Nottinghamshire and Kent.
Four of the burglaries took place in Kent and on April 5 they carried out three burglaries in just three hours, two in Ashford and one in Dover.
Two days later they carried out a fourth burglary in the county in Folkestone.
Detectives identified the brothers as they were using a silver Ford S-Max on cloned plates to drive between all four properties.
In the first burglary in Dover, Litchum Price was caught on doorbell CCTV knocking at a house before three men broke into the house with their faces covered.
When the homeowner was alerted by the doorbell camera about the break-in, he returned home and caught the men in the act.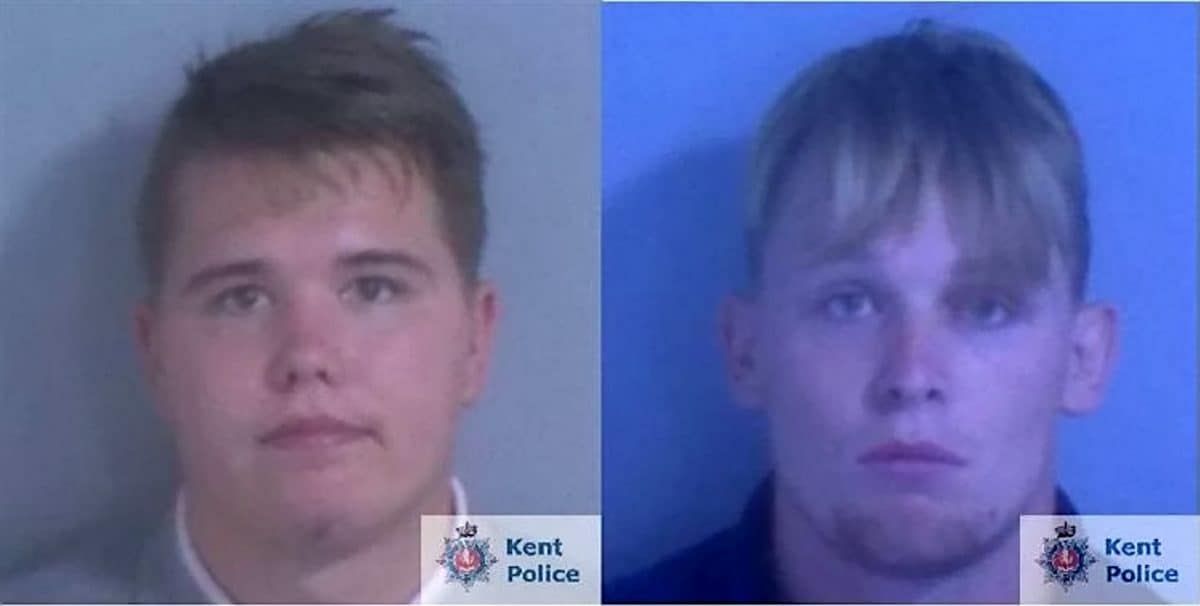 The court heard the two men brandished a knife at him before making off with £1,000 of gold.
The gang used the same vehicle to then carry out two burglaries in Ashford – in which they again stole jewellery from the homeowners.
Two days later, they used the same Ford S-Max to travel to a house in Folkestone – this time stealing £14,500 in cash and £6,300 worth of jewellery.
John Price was stopped and arrested by a patrol at services in Peterborough, Northamptonshire on May 29 after several number plates were found in his car.
Linchum Price was arrested on June 18 after he drove past police repeatedly while they dealt with a suspicious vehicle.
They stopped his car and arrested him. Inside the car, officers found a collection of number plates, ceremonial knives and antibacterial spray.
The pair were later charged conspiracy to commit burglary and admitted to the 21 burglaries at Canterbury Crown Court on December 14.
They were banged up for six years apiece.
Detective Sergeant Rob Goodban said: "These men were organised and calculated, selling the gold in Hatton Garden and setting up accounts with Harrods to launder the money from their ill-gotten gains.
"They planned their offences, often observing properties to check the occupants were not home then arming themselves and breaking in.
"They relentlessly targeted their victims, travelling to where they believed would be profitable and striking several times in one day.
"They were forensically aware, using anti-bacterial cleaner to try and remove forensic traces and evidentially aware, trying to evade justice by using vehicles on cloned plates.
"The Price brothers thought they would escape arrest by travelling around the country to steal.
"However we work closely with our partners in other forces to strengthen our cases against these criminals."
By Adela Whittingham