Like kids in a candy store, here at The London Economic HQ we've been let loose on some of this seasons must have trainers. And they are pretty spectacular.
From the bold to the plain, they have our wallets twitching and the soles of our feet dancing happily.
And since experts recommend that we spend four hours a day on our feet, what better way to spend that time than in some of the best footwear available on the market.
Here trainer expert and founder of Fane Sneakers and Menswear, Jaime Fernandez, lets us in on the top five kicks you should be investing in this season.
Jaime said: "Social media has played a huge part in the popularity of sneakers in recent years.
"The variety in trainers nowadays provides endless opportunities for styling and I'm fairly confident that for every possible outfit there's a trainer out there you can wear with it!"
Top picks:
Vans Era Checkerboard – Red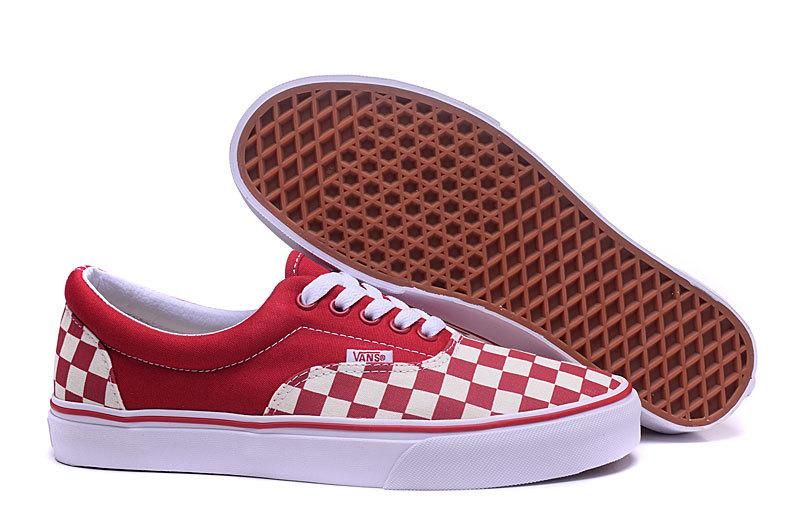 The Vans Era model had wavered in popularity in recent years as the Vans Old Skool surged to mainstream popularity. This summer we think the Era should be reclaiming its place as a regular in your summer sneaker rotation.  Originally known as the Vans#95, it was designed by Tony Alva and Stacey Peralta and became the shoe of choice for a generation of skateboarders.  With its padded collar and trademark waffle sole it is the original Vans shoe.  There are a huge variation of colour options available in the Era model but you can't get more classic than the vans checkerboard.  Whilst most will opt for the black/white colourway we would recommend the red version to bring some much needed colour and distinction
Converse Chuck Taylor– White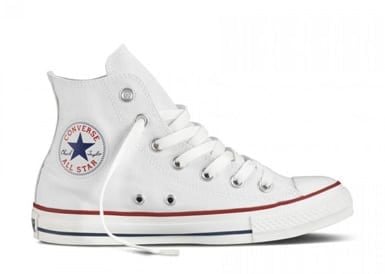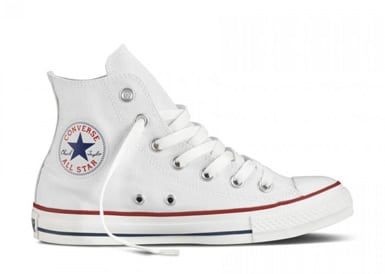 The Converse Chuck Taylor Hi-top epitomises the word 'classic' in the sneaker industry.  One of the most popular and iconic silhouettes of all time, it has a rich history spanning 100 years.  It began life as a basketball shoe in 1917 and has since been adopted by a variety of subcultures and worn by pretty much every celebrity you've ever heard of.  Since being sold to Nike in 2003, a pair of Converse Chuck Taylors are now sold every 43 seconds.  Your wardrobe really isn't complete without a pair and for the summer months we recommend the classic optical white version in the hi-top model.  Perfect for both men and women, the canvas upper provides a light textile while the rubber toe-cap and outsole offers comfort and a unique style that has become synonymous with the Converse brand.
Nike Vapormax – Blue Orbit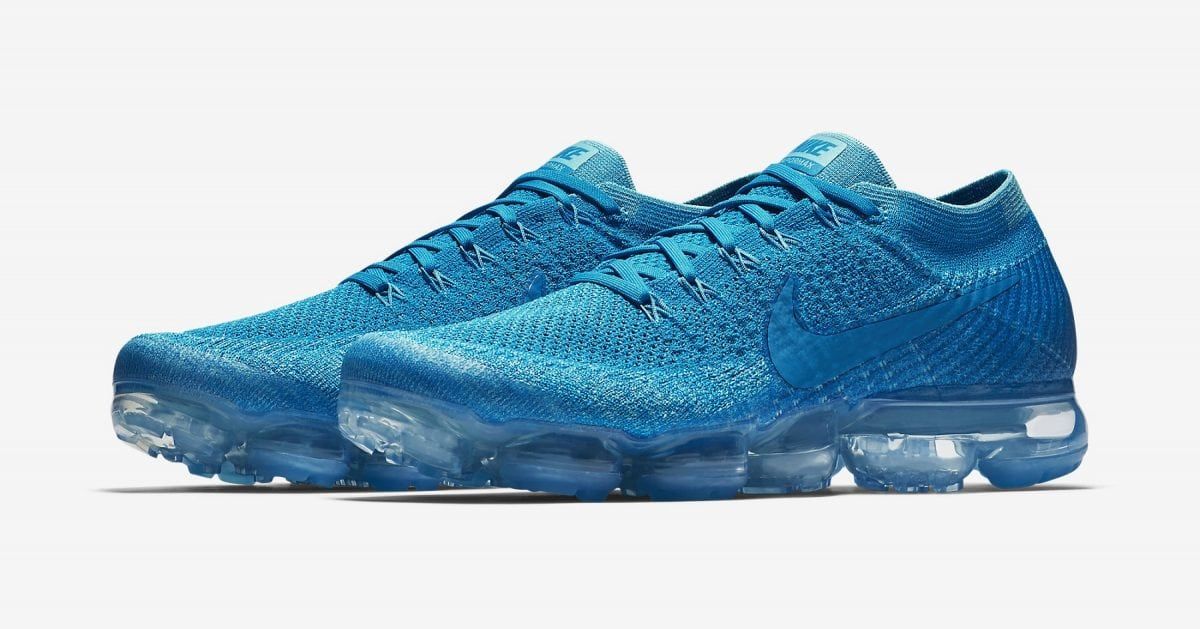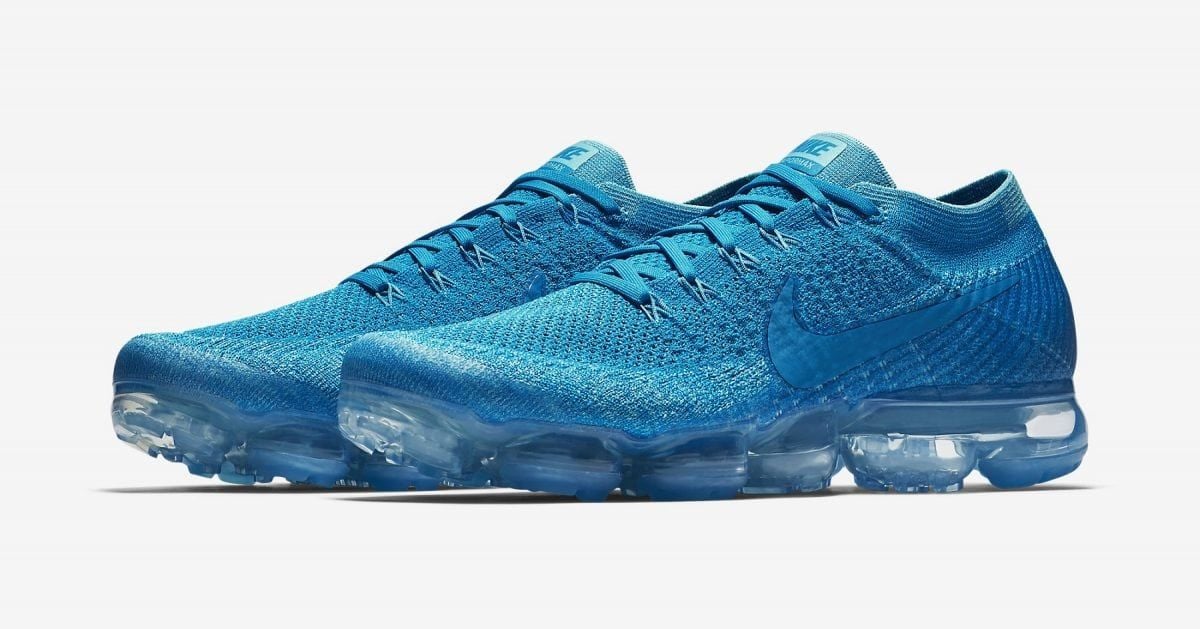 2017 has been the year of the Vapormax since the initial model was released on Air Max day in March of this year.  This sneaker really is at the forefront of design with a revolutionary air cushioning system providing an unbelievably light, bouncy and flexible feel.  There's literally nothing underfoot but air!  The primeknit upper adds to this aesthetically pleasing shoe and we are in love with the Blue Orbit colourway which was released as part of the 'Day to Night' running collection.  The cool blue colours and glacier looking sole unit will provide the perfect contrast to the hot summer months.
Nike Janoski Hyperfeel XT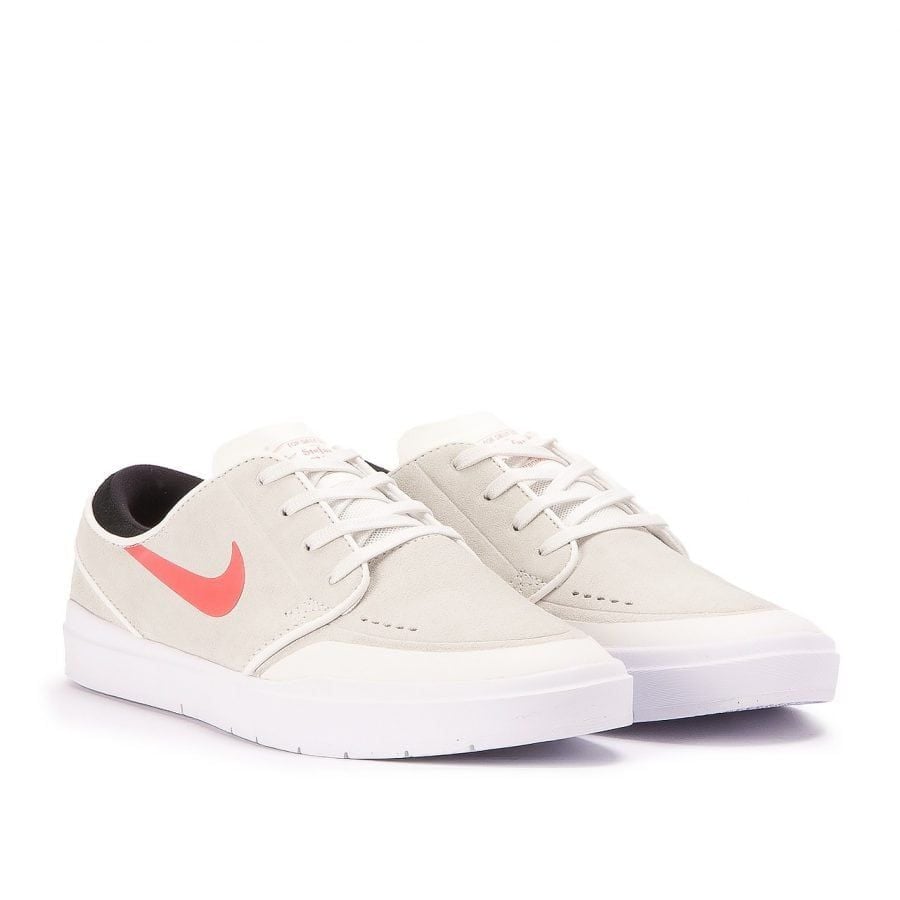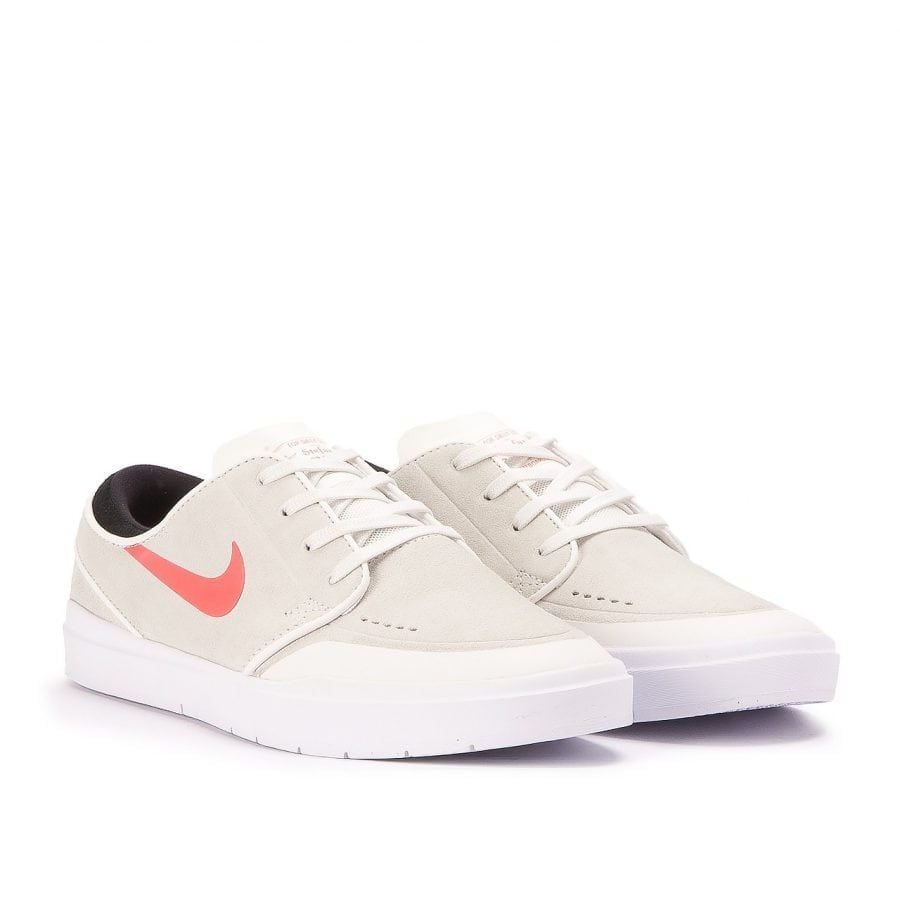 In the skateboarding world, Stefan Janoski has been a house-hold name for many years.  After signing with Nike SB and creating the Stefan Janoski signature model skateboard shoe, it has over the years developed a cult following within the sneaker world.  It has seen a variety of upgrades and re-works in recent years including an Air Max and slip-on silhouette but none so enticing as the Hyperfeel XT version.  The Lunerlon foam sock liner offers lightweight cushioning and the Hyperfeel technology provides incredible comfort and control.  Skateboard shoes are traditional fairly clunky and not particularly good to look at but with the cushioning and control provided, combined with the suede ember upper and contrasting white rubber outsole, these provide a pretty epic combination of comfort and style.
Havaianas x Peanuts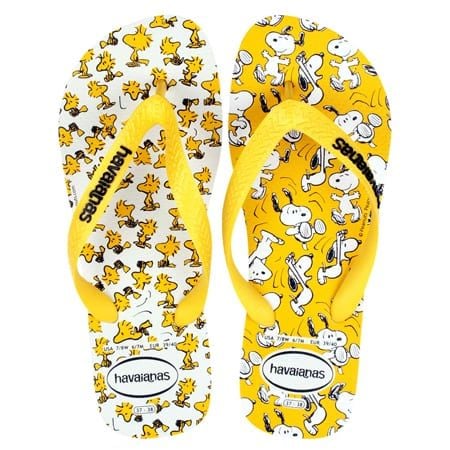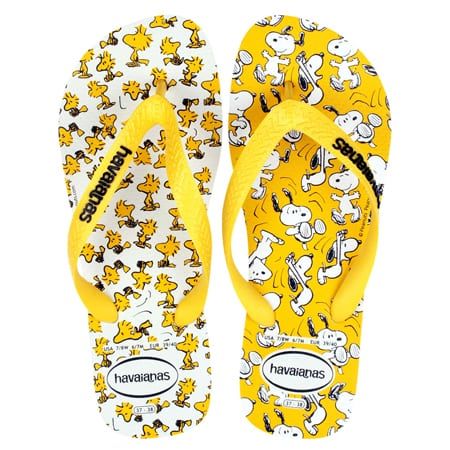 Not a sneaker but if you're looking for an all-round summer rotation you can't go without a pair of classic Havaianas!  There's nothing wrong in opting for the traditional white or black ones but as cartoon collaborations have been so huge in 2017, why not look for a bit of variety this year?  After extremely successful collaborations with Vans and Uniqlo the Peanuts brand also provided a playful backdrop to the signature Havaianas model.  Made in Brazil, the Havaianas brand offers comfortable, durable, lightweight, heat-resistant, non-slip and water-resistant sandals that look good all year round.  With contrasting left and right sandals adorning images of Snoopy and Woodstock you are bound to stand out on the beaches with these unique flip-flops on foot.
Jaime continues: "Trainers are entirely subjective to an individual's taste…and wallet! At the end of the day, a pair of good trainers is only as valuable as what someone is prepared to pay for them.
"Whether you're a sneaker collector or a complete novice, every wardrobe should have at least one pair of trainers! Go grab them while they're still available."
Find stocks at: https://fane-menswear.com/