They say that a dog is a man's best friend, but if I ever saw my best friend lick his own poop and then tongue my face I can't imagine he'd be my best friend for much longer.
A new survey has today revealed the lengths we go to to keep our pets happy, with kissing the dog goodbye before leaving home and sharing a bath with our pets among the top things animal lovers fess up to.
Although faecal-to-facial activity isn't on the list other disturbing habits such as "having a friend or relative to call them so they can hear their cat's purr while at work" and getting up at 4am to serve breakfast were included.
Facetiming the cat and taking time off work because their cat or dog was poorly also ranked high, according to the Lily's Kitchen poll of 2,000 dog and cat owners.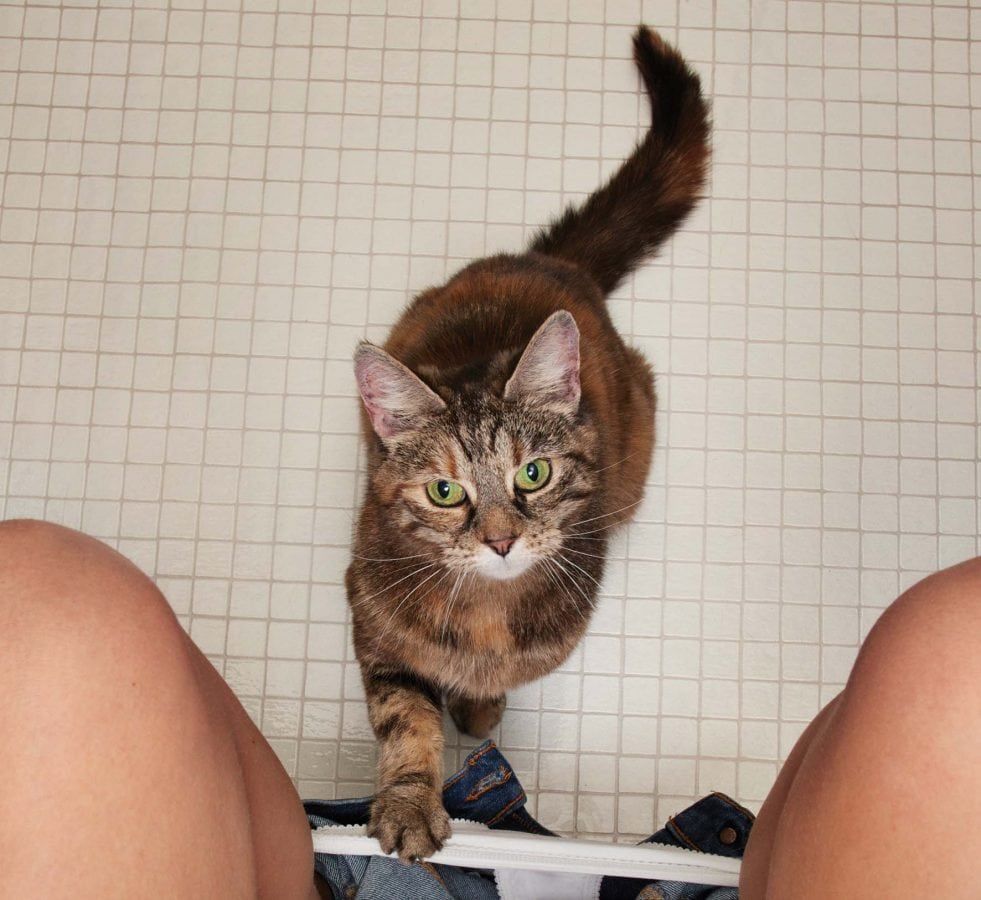 Commenting on the research, Dr Deborah Wells, an animal psychologist based at Queen's University of Belfast said: "This research highlights the intensity of owners' attachments to their dogs and cats and the lengths some people go to to ensure their pets' needs are not only catered for, but, in many cases, exceeded.
"The acceptance by wider society that our pets are an integral part of the family unit has made it easier to indulge in our dogs and cats, enabling us to do things with our pets such as taking them out to dinner that several years ago simply wouldn't have been possible.
"As a social species, we are programmed to seek out relationships with others, human or otherwise. The infantile features common to dogs and cats, such as their big eyes and clumsy movements, can trigger care-giving behaviour.
"This may explain some of the findings of the research, notably why we treat dogs and cats in much the same way as our children; we have simply evolved to love and care for soft, helpless things, human or otherwise."
A fifth of pet owners kiss their pet on the lips and some even admitted to letting their animals choose what to watch on TV and reading books to them.
Thirty-four per cent refer to themselves as their pet's mummy or daddy and three in ten sign their animal's name in birthday cards.
Indeed, more than six in ten admit they are closer to their pet than they are to some of their family members, while around a fifth have been told they are too close to their animal.
Henrietta Morrison, CEO and founder of Lily's Kitchen said: "Brits are renowned for being a nation of pet lovers and this research reinforces just how much our pets are family members and such an integral part of our lives.
"It lifts the lid on what some might perceive to be crazy or loopy behaviour, but what pet parents will relate to and know stems from love."
RELATED