Joanna Lumley, Ray Winstone and Richard Wilson are among celebs who will appear in a series of short films which aimed at getting more military veterans into 'civvy street'.
Downtown Abbey's Hugh Bonneville, DIY SOS star Nick Knowles and ex-EastEnders Larry Lamb and Michelle Collins also highlight the skills, attitude and knowledge ex-soldiers, sailors and airmen can bring to employers.
Entitled, 'Veterans Work', the films, by The Drive Project, were produced to encourage UK businesses to consider veterans as viable options to fill vacancies.
Their release follows a study by Deloitte and the Officers' Association and the Forces in Mind Trust, which revealed UK plc is failing to realise the potential of veterans, putting ex-military personnel at a disadvantage.
The alarming revelation emerged despite nearly 2,000 British businesses having signing the Armed Forces Covenant – a Ministry of Defence scheme designed to encourage companies to hire veterans.
According to the study, while 71 per cent of employers said they would consider employing a veteran, just 39 per cent would employ someone without industry specific experience, which is often a major stumbling block for veterans who have only known military service.
Joanna Lumley, herself the daughter of a Royal Gurkha Rifle Officer, said: "I think that people who've served our country- whether land, sea or air, deserve the greatest protection and affection and support that we can possibly give them.
Lumley added: "The idea that they leave service and then find themselves cut off at a loose end. These are the people you want, they know everything.
"They can do everything, they're punctual, they're used to hard work, they take responsibility – they are just the people you need."
When it came to defining the term 'veteran', additional polling carried out by Deloitte and the Officers' Association, found there was a 'chronic lack of understanding' among civilians.
In the survey 2,000 British adults were asked what challenges they thought armed forces veterans might face when entering the civilian workplace.
The results revealed 65 per cent of respondents thought veterans would probably suffer from some form of physical, emotional or mental health issue such as PTSD.
This is despite official Government statistics showing only four per cent of Service leavers suffer from the condition – broadly equivalent to the incidence rate amongst the civilian population.
Deloitte Partner and Head of the company's ex-military employment programme, Chris Recchia said: "With no formal A-Levels or degree, but 13 years of military Service, someone took a gamble on me 17 years ago.
"I'm proud to say I am now a partner with a firm that is part of the world's largest professional services network.
"Since we started our ex-military employment programme at Deloitte, we have employed over 200 veterans, all of whom have flourished and all of whom I can say unequivocally, have made a significant contribution to this business's bottom line."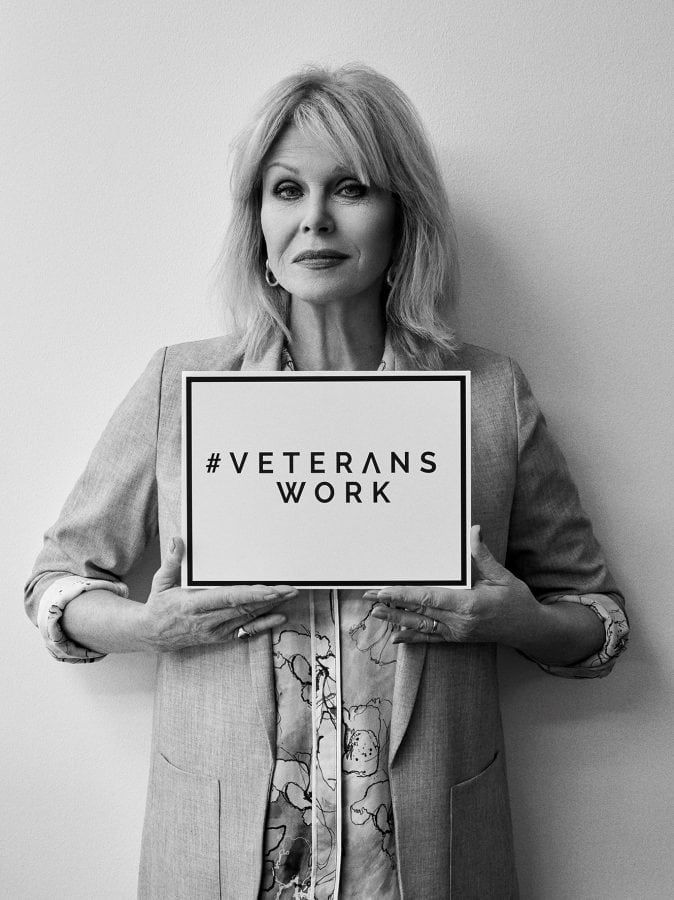 The study also found some ambiguity about what the term 'veteran' stood for – with almost half of 18 to 24 year-olds believing it refers exclusively to people over the age of 70, despite the fact that 56 per cent of all veterans are below the age of 70.
There are an estimated 2.6 million military veterans in the UK . Of that, 900,000 are estimated to be of working age.
Despite these figures, one in five people aged 18 to 34 say they most associate the phrase 'armed forces veteran' with the word 'retirement'.
Perhaps more bizarrely, one in 20 people in the younger age group thought a veteran was someone who looked after sick animals, and two per cent think they repair vending machines.
Chief Executive Officer of the Officers' Association, Lee Holloway said: "Some of the statistics show a chronic lack of understanding of those leaving the military which is troubling.
"But hopefully these films go some way to promoting the transferable skills and benefits veterans can bring to a civilian employers."
Other celebrity appearances come from 'Judge' Rob Rinder, BBC presenter Claire Balding, West End stars Ray Fearon and Olivia Poulet and ex-soldier and TV presenter Rav Wilding.
Comedian Matt Barber and actor Paul Copley also star.
As well as the famous faces, the films also feature veterans and business leaders from some of the biggest veteran employers in the UK, including: Jaguar Land Rover, BT, Deloitte and Alexander Mann Solutions.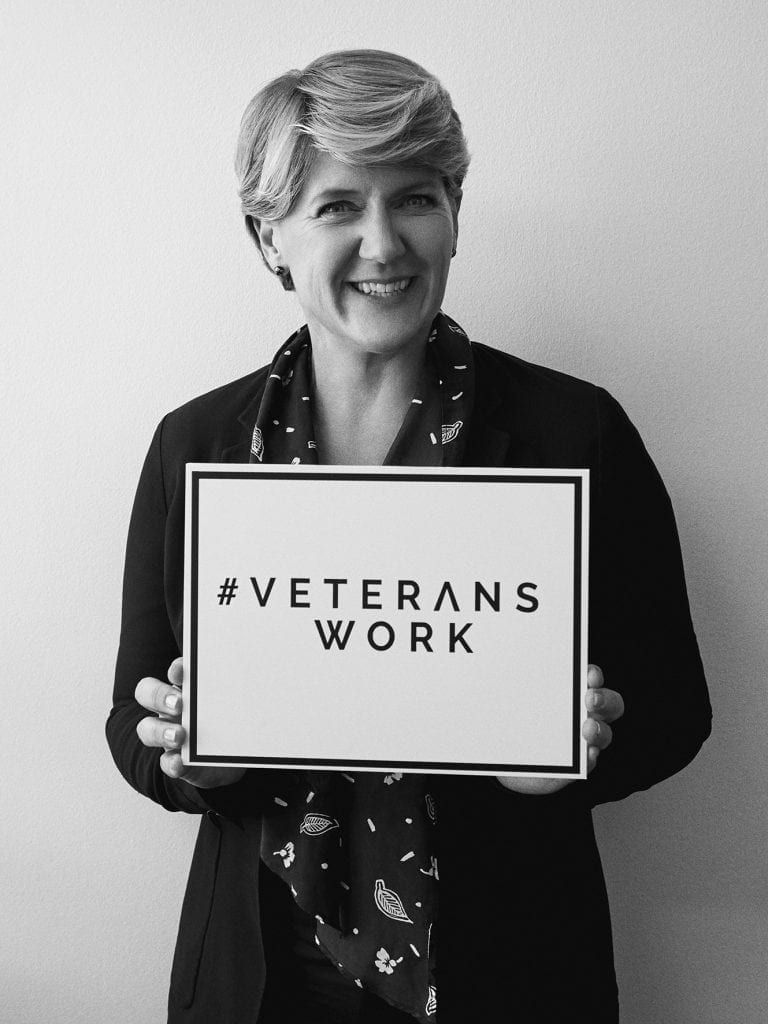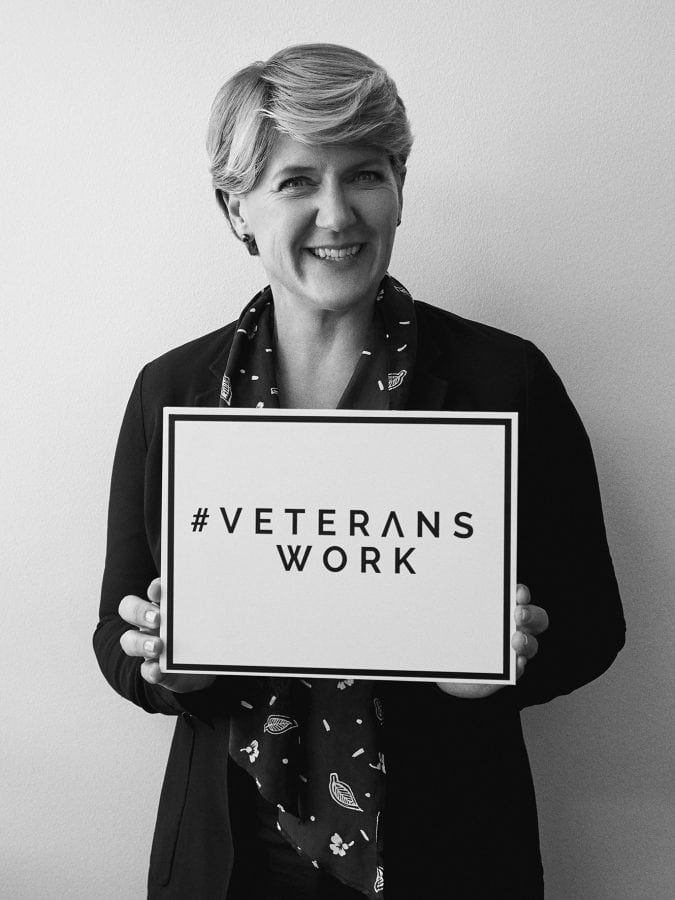 Catherine Sermon, Employability Director at Business in the Community said: "At a time when many employers are suffering skills shortages and recruitment challenges, veterans can represent an attractive talent pool.
"But employers need to take more active, yet simple, steps if they want to be more armed-forces friendly."
The 'Veterans Work' film series was produced by The Drive Project whose Founder, Alice Driver was behind the award winning West-End stage show, The Two Worlds of Charlie F.
Miss Driver said: "The films are a creative interpretation of the Veterans Work report produced by Deloitte, the Officer's Association and FiMT. It is wonderful to have support from famous faces, business leaders and the veterans themselves to highlight this report.
"I hope these films continue to change perceptions and help raise awareness of the transferable skills that veterans have and the positive impact they can have on employers businesses."