By Bex Bastable
When the organiser of a Vegfest challenged me to try going vegan I was at first dubious. But if you're going to do it anywhere, it's got to be Brighton.
If you throw a Linda McCartney sausage in this city you'll hit a vegan. And I thought if Beyonce and Brad Pitt can do it so can I. That's what I thought until I realised most Quorn products aren't vegan. Disaster.
To be honest, I don't have the best diet in the world – I'm partial to a sausage roll and have a weakness for takeaways and junk food. The health benefits of ditching dairy and meat appear pretty obvious, but I'd never seriously considered going vegetarian, let alone vegan. But I thought it would encourage me to eat some wholesome grub and perhaps do myself a bit of good. With the support of guru Karin Ridgers, who coaches celebrities and journalists in the vegan ways, I began my new plant-based diet for a three-week stint. As a little incentive, I was sent a box of vegan goodies from Brighton-based food producers Vegusto, with meat-free sausages, burgers, sandwich meat and 'schnitzel' and plenty of vegan cheese (remarkably good).
It was all good stuff, and gave me something to work with as I planned my new vegan life. One thing that became immediately clear: I had to cook a lot more and think about what I was going to eat the next day. Beanie burritos were a revelation – even my carnivorous partner enjoyed them.
The downside is it's not quite as easy to grab things when you're out and about, but Cafe Plenty's mushroom borek (not a million miles away from a pasty) became a saviour on deadline day. They also do a great range of vegan cakes. The Loving Hut on The Level is also a great place to pick up a quick snack. I tried the duck wrap that tasted exactly like the real thing.
Owner Helen told me she prides herself in making food loved by carnivores and vegans alike – to show meat-eaters the grass can be greener on the other side. Similarly, vegan pub grub isn't hard to find in Brighton, with vegan hot dogs at the Hope and Ruin on Queens Road, and bulging burritos and other veggie fare at The George in Trafalgar Street.
While we're on pubs, I have been known to enjoy the odd pint of cold refreshing continental lager. I was a little concerned that one of my favourite tipples was on the forbidden list. But happily, there are plenty of vegan-free lagers such as Staropramen and Red Stripe. A Sunday morning hangover was a good test of my will – but a vegan fry up (veggie sausages, hash browns, baked beans and mushrooms) did the trick.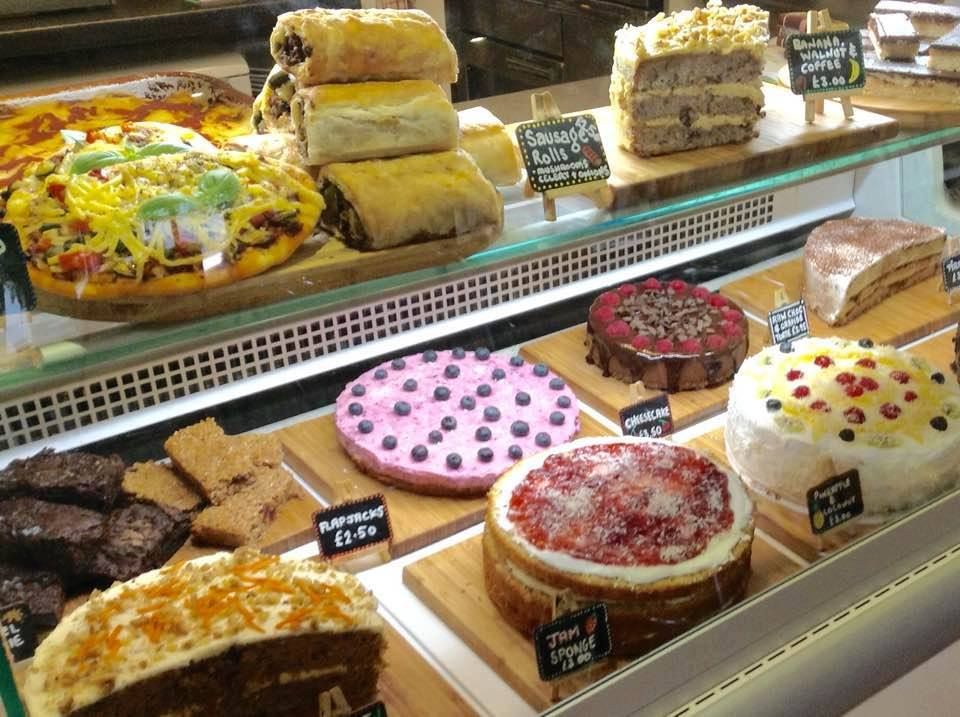 There were also some surprises when it comes to things that are accidently vegan – prawn cocktail crisps and Oreos. I'm not a chocaholic but there was plenty of dark chocolate that could keep a cocoa fan in business. Another surprise was that I found I could live without the meat, although it didn't help when my initially very supportive partner cooked a steak in front of me, but on the whole I wasn't desperately craving my usual meaty staples. Butter was easily replaceable, but I did find myself missing cheese, eggs and mayonnaise. After three weeks as a vegan, I don't feel radically different, which is probably a good sign. The fact that I've found it relatively easy, even enjoyable, has spurred me on to carry on a little longer…
Vegfest, a vegan festival, visits Brighton on March 11 and 12 at the Brighton Centre. Tickets are £7 a day and £10 for whole weekend. Under 16s go free. For more information, visit: brighton.vegfest.co.uk
Article first appeared here: http://www.brightonandhoveindependent.co.uk/lifestyle/i-ditched-dairy-products-and-said-no-to-all-things-carnivore-1-7847167