Dust off your broomstick and knock back some potions because London is getting seriously spooky this Halloween. Here's our list of the best Halloween parties in London:
Secretsundaze 'Club Kids' Halloween Party
When? Sat 28th Oct
Get tickets here
This is the place for a cooler than cool night of tasty beats, electrifying surroundings and minimum need to cover yourself in fake blood. Taking place at the Oval Space Secretsundaze's party theme is 'Club Kids'. Celebrating party scene starters Amanda Lepore, Keoki, Walt Paper and Michael Alig who came to prominence in the late 80s and early 90s. While the gang came to an end when Alig was imprisoned for the murder of drug dealer Angel Melendez, the Club Kids should certainly be remembered for their flamboyant behaviour, outrageous costumes and gender fluidity.
Instead of spooky outfits, opt instead for something that cultivates an air of all round fabulousness! Go wild with fashion and makeup and let your inner party animal escape to the rhythms of Secretsundaze, Palms Trax, and DJ Slyngshot. Doors open at 10pm but be sure to leave by kicking out time at 6am as you'll more than likely turn into a pumpkin – albeit a fabulous one!
Zombies Ate My Dancefloor
When? Sat 28th Oct
Get tickets here
02 Academy Islington presents Club De Fromage and Burn Down the Disco to invoke a classic Halloween party spread over two venues. Starting at 7pm with a showing of cult classic The Lost Boys, you can get in the party spirit ready for the opening of the club at 10.30pm.
For costumes think classic horror – Freddy, Jason, Dracula, Chucky and Ghostface will all be in attendance, as well as zombies, skeletons, werewolves and more! So grab your spookiest garb and head on down.
The sound systems will be blasting out all of your favourite Halloween themed tunes such as Ghostbusters, Monster Mash, and Thriller as well as the usual mix of pop and rock from the past 50 years such as Bon Jovi, Britney, Taylor Swift, Backstreet Boys, Elton John, Abba, Bruno Mars, Spice Girls,The Killers, Queen, Take That and much, much more. Don't forget your fangs!
Beetlejuice 80s Halloween Disco
When? Sat 28th Oct
Get tickets here
This Halloween Hoxton Square Bar are calling on Beetlejuice to celebrate the witching hour in true 80s style. Think big hair, pinstripe suits, 80s wedding dresses and iconic Winona-goth makeup. Step into Tim Burton's crazy underworld of ghosts and ghouls for a twisted evening of decadence and debauchery where the dead reigned supreme.
Get the party started early with a screening of the cult film from 6pm with food from the Orange Buffalo, themed Beetlejuice Cocktails and spooky popcorn. In the main club room we will be delving into the seedy backstreets of the film, as we recreate the raunchy set of Dante's Inferno Rooms (the neon-covered brothel from the movie). You can expect spectacularly immersive production like no-other from Fables, festival production team behind Ouse, the Rooftop at Queen of Hoxton as well as production at festivals around the UK, including Houghton, Secret Garden Party and El Dorado. Musically this will be a feast for the ears and soul with a finely picked roster of seedy party starters and DJs playing the best in heavy hitting dance music in the club room all night long, while in the main bar DJs will spin an 80s inspired soundtrack of Funk, Soul and Disco. Too much fun to miss.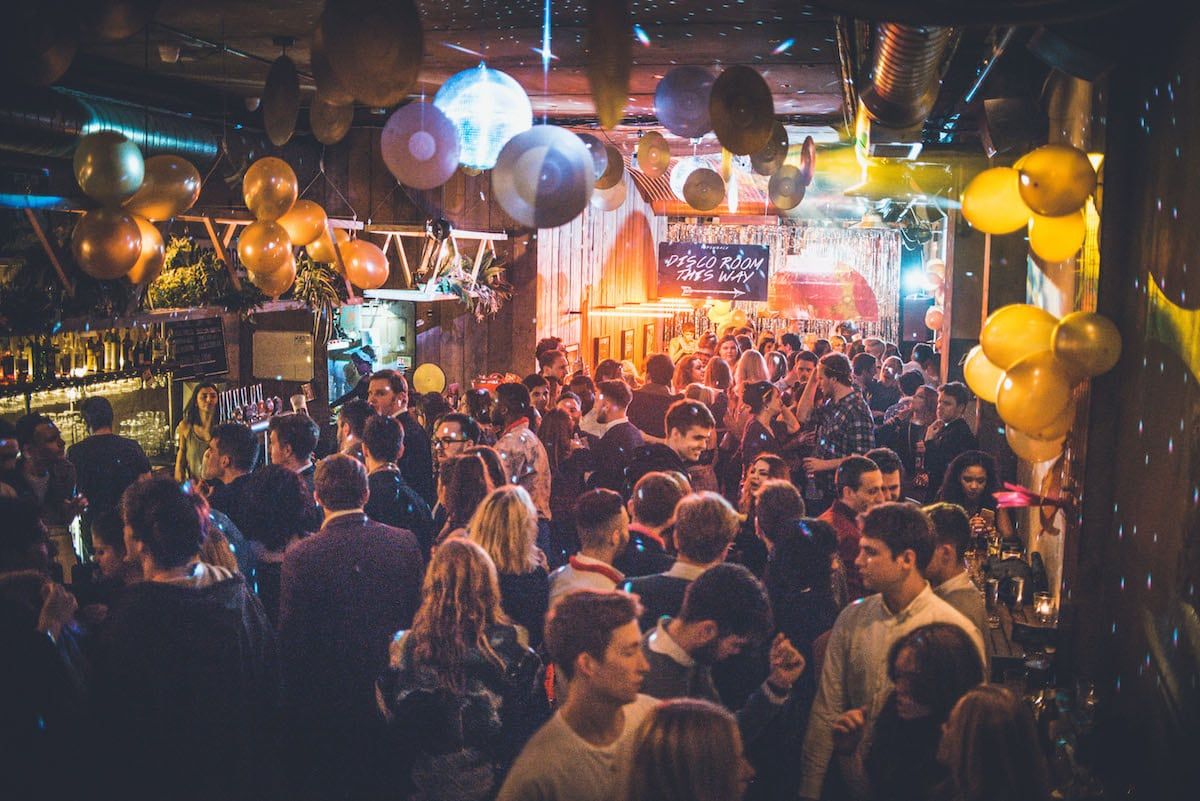 Alcotraz
When? Doors open now
Get tickets here
Open now until mid December, London's First Prison Cocktail Bar is unlocking the shutters for a one- off special event promising evenings of delicious cocktails on an epic yet intimate level. Smuggle your chosen liquor past the warden and get ready for the eeriest drinking experience in London. Taking place behind the unassuming shutters of 212 Brick Lane, Alcotraz is inspired by America's most infamous prison which housed some of the world's most difficult and dangerous felons during its operation. Replicating the haunting atmosphere and mystery associated with prison life, the venue offers a world of unique escapism and delicious cocktails.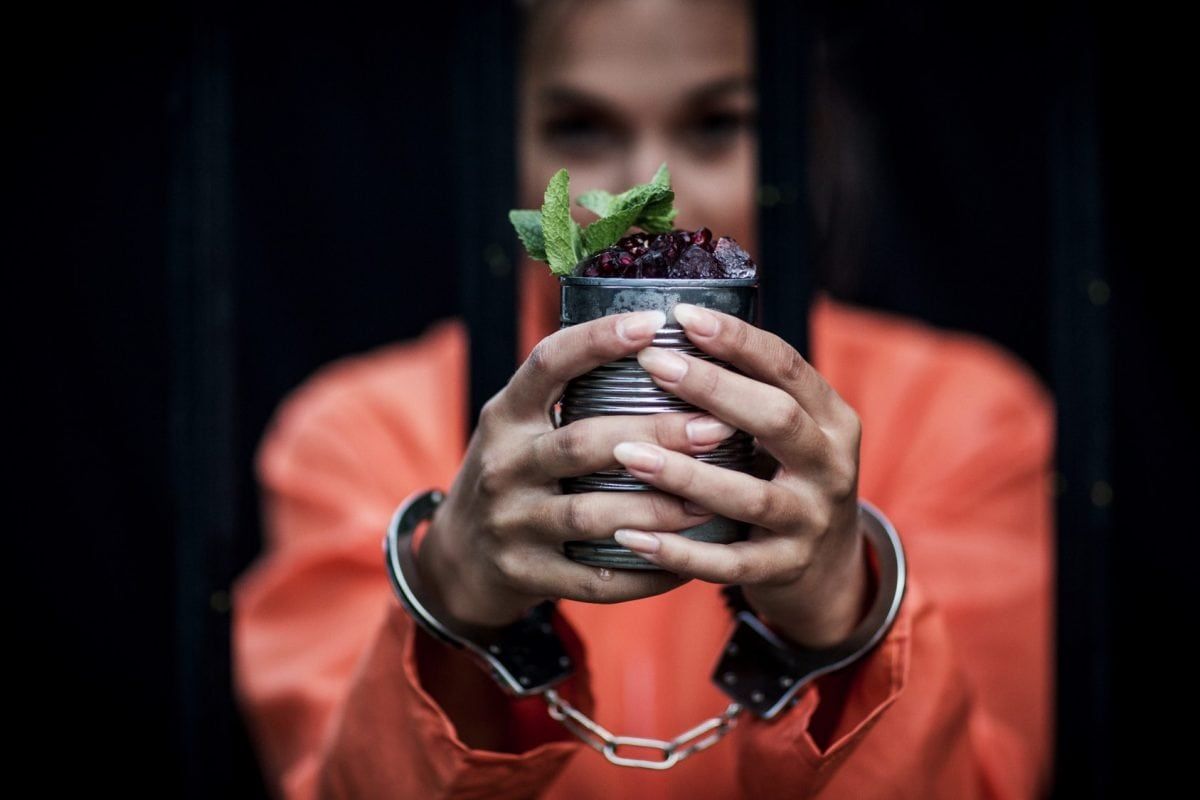 "In the real world, Halloween is when kids dress up in costumes and beg for candy. In Girl World, Halloween is the one day a year when a girl can dress up like a total slut and no other girls can say anything else about it." Cady Heron, Mean Girls (2004)
WAH Nails, Soho
When? Fri 27th and 28th Oct
Get tickets here
giffgaff's Halloween Salon is back for 2017 – bigger and better than before. Taking over WAH Nails on Peter Street, Soho, London, the spooktacular salon will feature two floors of makeovers, including a basement 'Nail Rave'.
First perfect your look as Hollywood-grade makeup artists create two gruesomely glam looks. Go 'Glam Halloween' with a glitter and gem explosion for the face, or opt for 'Classic Halloween' and choose a monochrome gothic pallor with low-key prosthetic detail or Mexico's vibrant Day of the Dead is where it is at this year. Go bold or go home.
Next up head to the underworld (basement) for some nail art. From neon nails to fine fingertip art, the basement Nail Rave is the place to get your fingertips painted. Complete with DJ, ambient lighting and a smoke machine, the Nail Rave is a place you can stay the evening or go on to your big night out.
The event is free and pre-booked slots are fully booked but there are limited walk-in appointments available.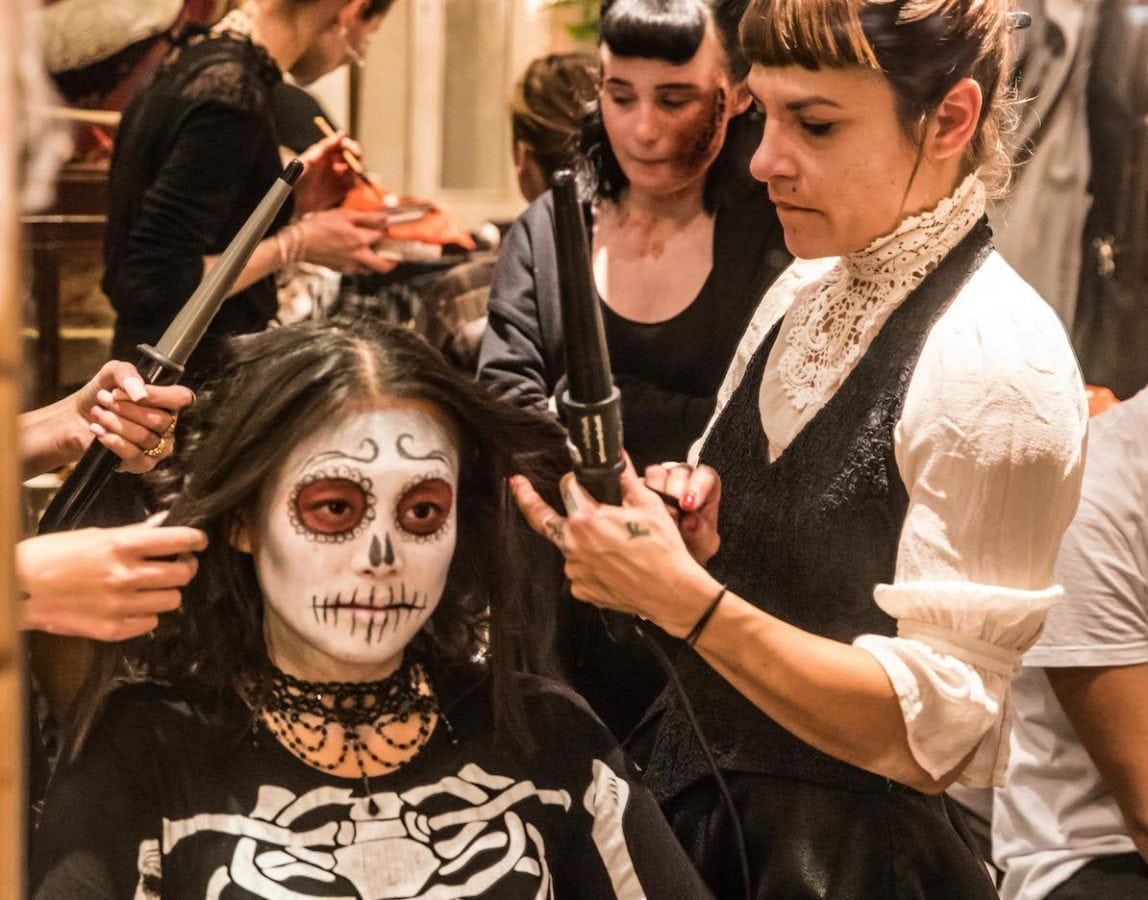 Blade Hairclub, Soho
When? Fri 27th and Sat 28th Oct
Book here
London's first bar and salon combo, Blade Hairclub in Soho, is hosting a two day Halloween hairclubbing party. Providing Londoners with the perfect start to their Halloween celebrations the cafe come hair salon will be playing tunes from horror classics such as Beetlejuice, Nightmare before Christmas and Screaming Jay Hawkins. Each station has an iPad that will feature some of the scariest horror films Netflix can provide. To complete the atmosphere, frightfully good cocktails will be served from the salon's subterranean bar, to be sipped from the treatment chair or from the intimate bar area. Literally choose your poison with a Devil's Blade,a Pumpkin King, or a Poisoned Apple. Cocktails start from £8 and there are also a host of other beverages on offer.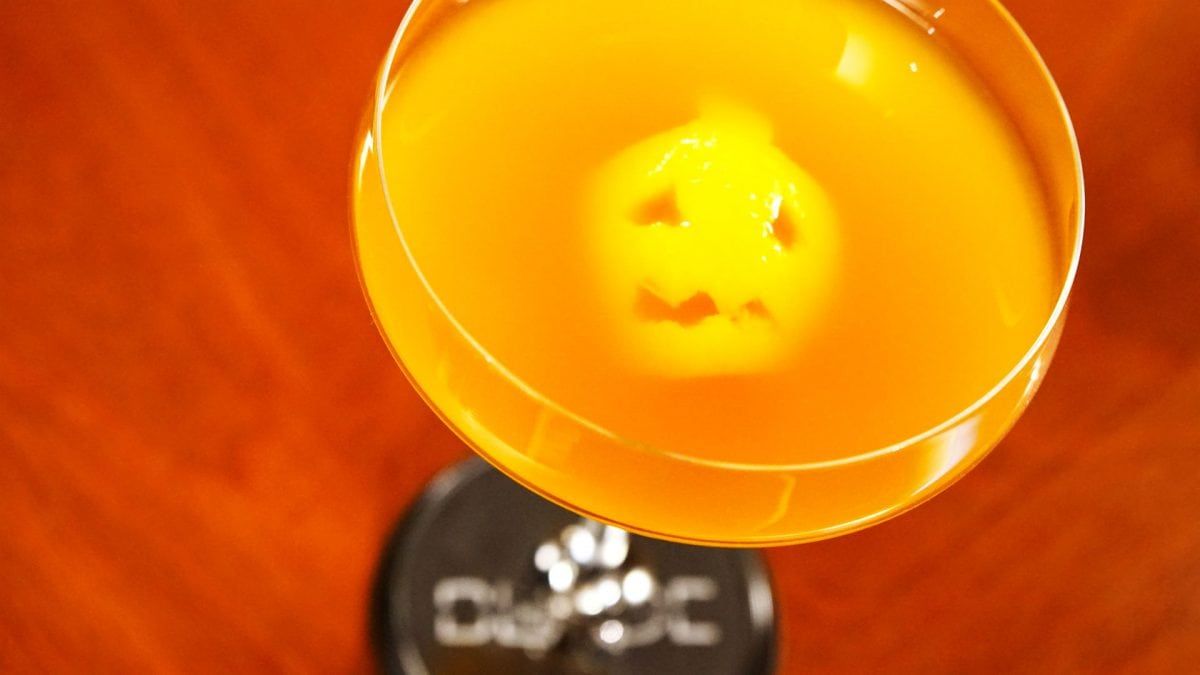 Featured image: (^^RaviN^^),, Via Flickr [CC license]: Halloween Party
Related:
Ick or Treat? Horrifying Halloween menu offers up culinary nasties