Hipsters across the country are delighted after a web gift shop started selling Christmas lights for BEARDS.
Social media users have already started #Beardlights – which features dozens of hirsute men adorning their facial hair with glittery fairy lights.
Online retailer Firebox are one of the first firms to offer men the chance to light up their facial hair with the battery-powered gift.
Last year the company launched 'Beardo Baubles' – which saw men hanging Christmas decorations of their face.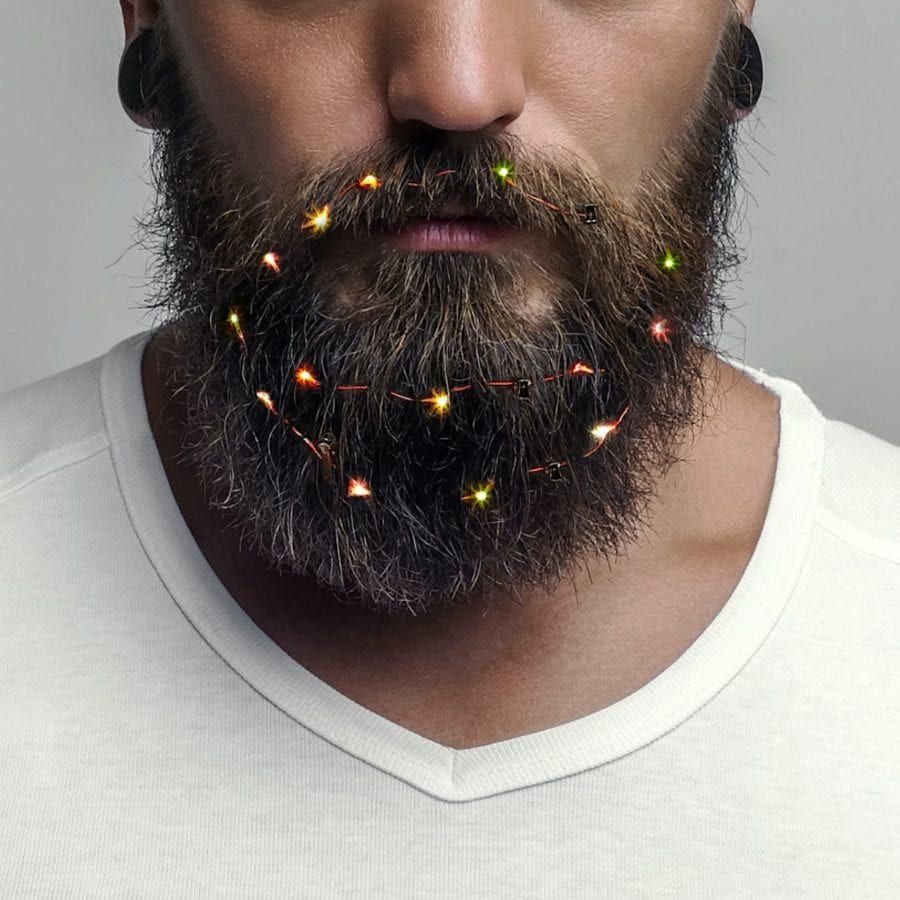 Users can clip the £10.99 set of 18 multi-coloured nano LED bulbs on their beard and become the 'light of the party'.
A spokesperson said: "Not got room for a Christmas tree in your dismally small rental flat?
"Don't bother with one of those dinky desk sized ones, just get these and make yourself the tree this year.
"Basically it's fairy lights for your beard and each light changes colour and flashes – they clip on super easily – facial hair not included."