Sir Richard Branson came to the aid of a hen-do who were kicked off a flight for wearing "Bitches on Tour" T-shirts by sending them on a free holiday to Las Vegas in a genius PR move.
The Virgin boss was arrested when his record label released The Sex Pistols' classic record Never Mind the Bollocks in 1977 as it violated the 1899 Indecent Advertising Act, and he came to the rescue when bride-to-be Emma Green had her hen party ruined when they were booted off a Jet2 flight on Thursday.
Branson reserved 18 seats on a Virgin Atlantic service from London Gatwick to Las Vegas, along with three nights accommodation at The Tropicana hotel. The millionaire tycoon said he was shocked to hear the hens had been ejected off their plane to Majorca after their T-shirts were deemed to be "too offensive."
He said: "Never mind the b******s, it's their hen-do.
"When we released The Sex Pistols classic record, we were arrested over its colourful title.
"We want to help these ladies 40 years on enjoy their hen do after they were kicked off their flight over a word on their t-shirts.
"Virgin Holidays has been welcoming hen parties since 1985 and we hope all 18 of these ladies have a brilliant time painting the town red in one of my favourite cities."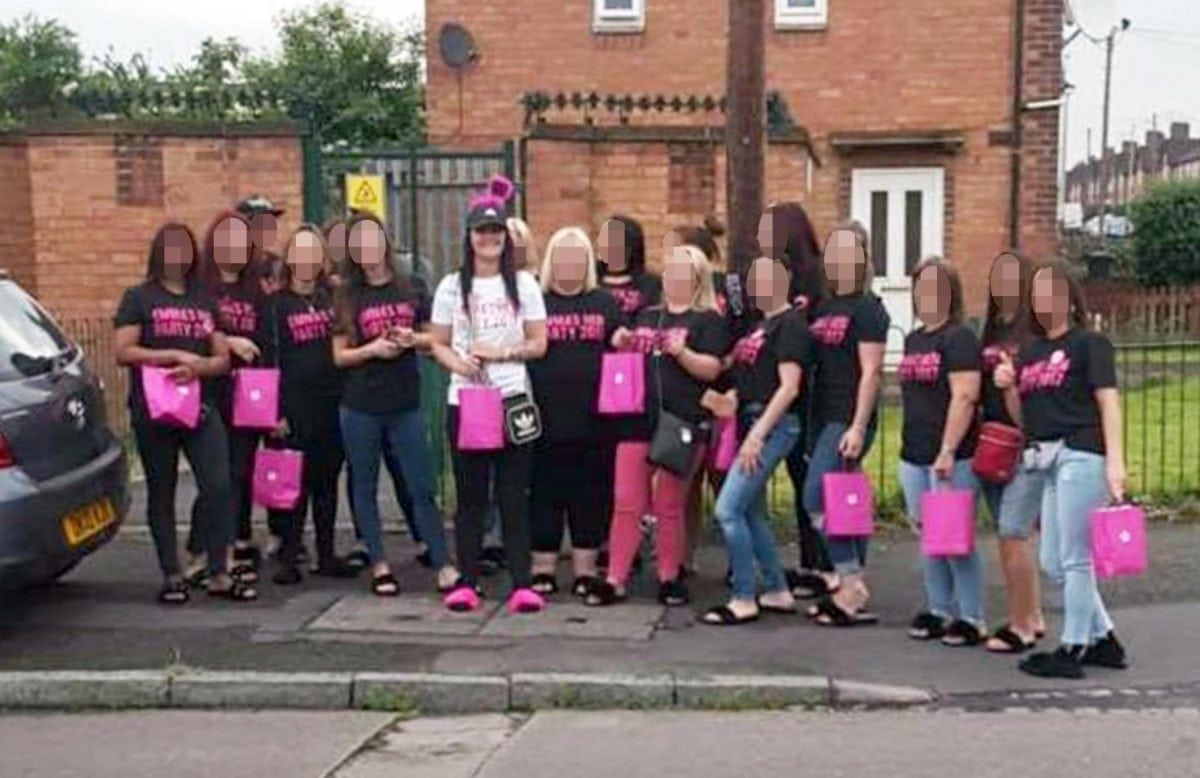 The incident shows Branson's ability to turn a competitor's publicity nightmare into a PR boon for his own firm.
In an increasingly competitive market a little good publicity can be all it takes to get a foot up on rival firms, and the entrepreneur's quick thinking along with a little help from PR agency 72Point ensured that's precisely what happened.
Social worker Emma, who is due to wed Aaron Bateman, 44, on August 26 said she was left stunned after Virgin got in touch with her about the free trip.
Emma, of Leicester, added: "I just can't believe it. I have cried tears of joy since finding out. We were all just speechless.
"I've gone from having the worst hen-do ever to what will surely end up being the best I could have ever imagined.
"I can't thank Sir Richard enough, he's a legend. I can finally have the hen party I've been dreaming of.
"We're just normal hard working women and would never have been able to have the opportunity to have done something this, so we really appreciate the offer.
"This week has been horrendous, nobody had a good time and there was even issues with the flights back.
"It has been an absolute nightmare but this has just really cheered everybody up. We are absolutely overjoyed.
"We'll be sure to make up for this holiday and have a real good party along the Las Vegas strip before I marry the love of my life."
David Geer, managing director of Virgin Holidays, added: "We like to have a bit of fun at Virgin and are renowned for having a good sense of humour.
"While we appreciate some people might have found the t-shirts mildly offensive, we see the lighter side of the situation.
"We hope the girls have a great time in Las Vegas – it really is the ultimate destination for hen parties and stag-do's alike."