Do you know so little or very much about planning a hen night filled with fun activities? Regardless, our step by step guide can help!
As a wedding planner, a maid of honor or best friend, the onus of planning a hen night falls on you. It is your duty to give the bride one last night of unlimited fun before she gets forever hooked. This puts you to the task of planning a hen party, choice of party games to play and budget monitoring.
Every bride is different than the other, so the type of party she may want will differ. Some brides will want an intimate or simple party with no games or noise, others will want the whole 9 yards and some. This will need you to follow her theme and also decide on what games to play at the party.
Let's help you with a 7 step guide for an easier job!
Set A Date Early Enough
The earlier they say, the better! You can determine the quality of a hen night by the number of hens that turn up, their class and charisma. It is best to set the date of the hen party early enough, to save some situations and avoid others. Picking a date at least, 2 to 3 months before the party will give enough time to inform all the guests on time. They will be able to clear up their schedules to attend.
Another reason is that, since there is still a wedding coming up, guests will be able to plan their finances right. It will also give them time to recover before your wedding. This will make it easy for those coming from out of town.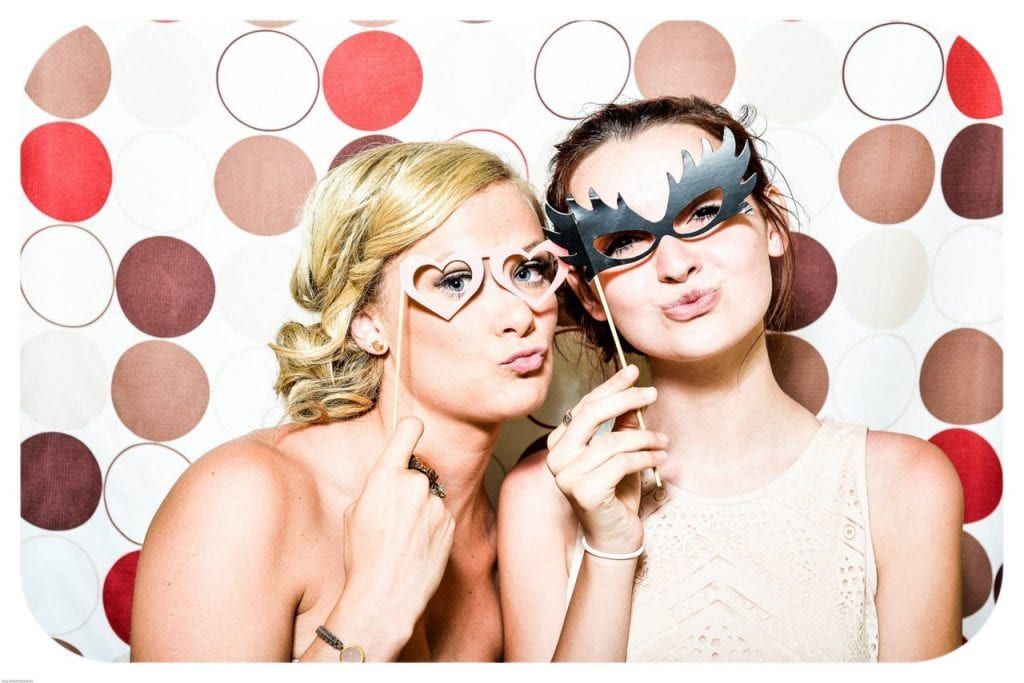 Set The Budget
Engage the bride and know how much she plans to part with and the type of party she wants. Ask her to draft out a guest list of those she wants in attendance. The number of guests and the finance available will help you plan better. Follow the budget and tailor your plans accordingly.
For those on a budget, venues like your backyard or a bar will do just fine. You can serve homemade fingers foods or look for bars that give discounts for drinks. A night in with games is as much fun. But if you have all the money to spare, by all means, go large. Rent halls, buy decors, do course meals and have fun to the fullest.

Center It Around The Bride
We know you want to give your bestie a surprise hen party night, but it'd be more pleasant if it's just the type she dreamt of. Everything should revolve around the bride! Engage your bestie in innocent conversations reaffirming their best foods, drinks, and dream hen party location.
Find out if they have a particular theme they fantasized about. Find out if they love games and the type of games they would love to play at a hen night. Gather all these information and give her the surprise of her life! Imagine walking into a place and seeing all your dreams come alive! The case differs if it's not a surprise though, as all it takes is a round table discussion and a checklist.

Confirm The Guest List
You sent out the invites in good time enough to get a good turnout. Confirm the guest l is t by contacting everyone the bride has put down. This will help you know the number of people who will show up and how best to manage them. It will also give you an idea of your venue type and capacity.
Confirming your guest list will help you know your audience better, which will influence the games and music to choose. If they include individuals who are elderly or kids, your music and games should be all-inclusive. Their meal choices and diets are other things you will handle easily with a confirmed guest list. This will greatly reduce the occurrence of accidents or drama.

Roll Out The Games
Games at a hen night are the real icebreakers. They ignite excitement, make everyone loosen up and mix. Consult with the bride on the kind of games she wants at the hen party. Some brides would want to keep it neat and simple, others may want to get dirty and wild. But do not forget to put into consideration the age range of attending guests.
If kids make up your guests, the games to kick up heels should be decent, so that they will not be bare to adult scenes. If the elderly are present, you wouldn't want to scandalize them. All these factors will influence game choices for the bride for her hen. Whatever the case may be, check out some interesting games and activities below to fit any hen theme.

Turn Up And Have Fun
After all the struggle and time put into planning a hen party, it's time to party!  Everyone will turn up and have fun and you are no exception. You, the planner deserve some drinks for your troubles. It is also satisfying to witness how much the guests enjoyed the party.
The smiles on the bride's face is another reason to turn up and who knows? The party may just be the beginning to referrals and building your planner's portfolio. Lastly, do not forget to wrap up early, so that the bride will have ample time to rest. You sure do not want a bride with puffy eyes or a hangover walking down the aisle on her day. One more time, have fun!