The Scotch Egg Challenge returns to Islington for its sixth year next week, with contestants taking to the kitchen in a head-to-head competition.
Shortlisted contestants will compete in two categories, with chefs from Ealing Park Tavern and The Rat Inn taking part in the Traditional Egg category honouring the classic Scotch Egg. Whilst the Unconventional Eggcategory allows a little more culinary freedom, rustling up their egg-centric creations will be chefs from The Cinnamon Collection and Tang.
The Canonbury Tavern hosts the free event starting at 7.30pm on Wednesday 8th February.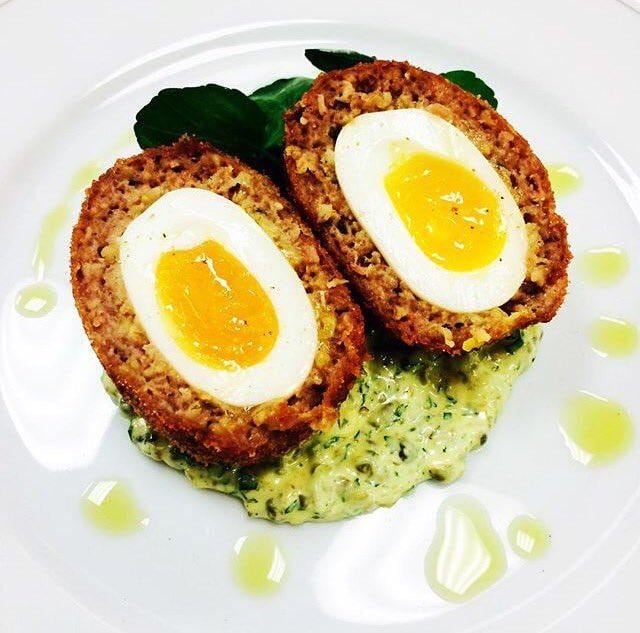 Fans of the humble bar snack can watch on as highly respected food writer and journalist Joe Warwick returns to the Canonbury's roost to compere the evening, with 15 chefs from across the country battling it out to be crowned supreme egg champion by an expert panel of judges.
Far from perching on the fence, Fay Maschler, the Evening Standard food critic, Guardian food editor Bob Granleese, Ben Chapman of Smoking Goat and Kiln and Restaurant Magazine's Stefan Chomka will be casting their votes for the best yolks in a mad scramble for the top two spots.