International restaurateur Alexandros Andrianopoulos makes his long-overdue debut on the London food scene with a "complete luxury lifestyle experience" based in the former headquarters of Cartier watchmakers on Avery Street.
Boasting "five layers of pleasure" and littered with a barrage of sensory adjectives throughout its marketing material Onima looks and feels like a (somewhat seedy) gentleman's club, with lights dimmed, neon abound and staff that look like they have just walked off the catwalk.
If Marco Pierre White and Peter Stringfellow had ever joined forces this is what it would look like, and there is no mistaking that the venue as a whole is cut out for high-rollers seeking hedonism and those still nostalgic for the heady days of the pre-financial crash.
But food lovers shouldn't be put off by its exclusive and somewhat elitist feel, because the restaurant isn't half bad.
ONIMA_One venu- 5 dimensions of pleasure_HD from Julientoty on Vimeo.
Fusing Mediterranean and Asian cuisine the menu comes straight off the whitewashed, sea-splashed and unapologetically glamorous shores of Mykonos. Red prawns, oysters, yellowtail and octopus feature on the starter menu alongside Japanese-inspired creations such as tempura prawns with chillia Asian sauce and grilled green asparagus with tofu mayonnaise. The beef tartare is melt-in-the-mouth delicious, showcasing a medley of succulent red meat with orange ponzu sauce, heritage tomatoes and celery.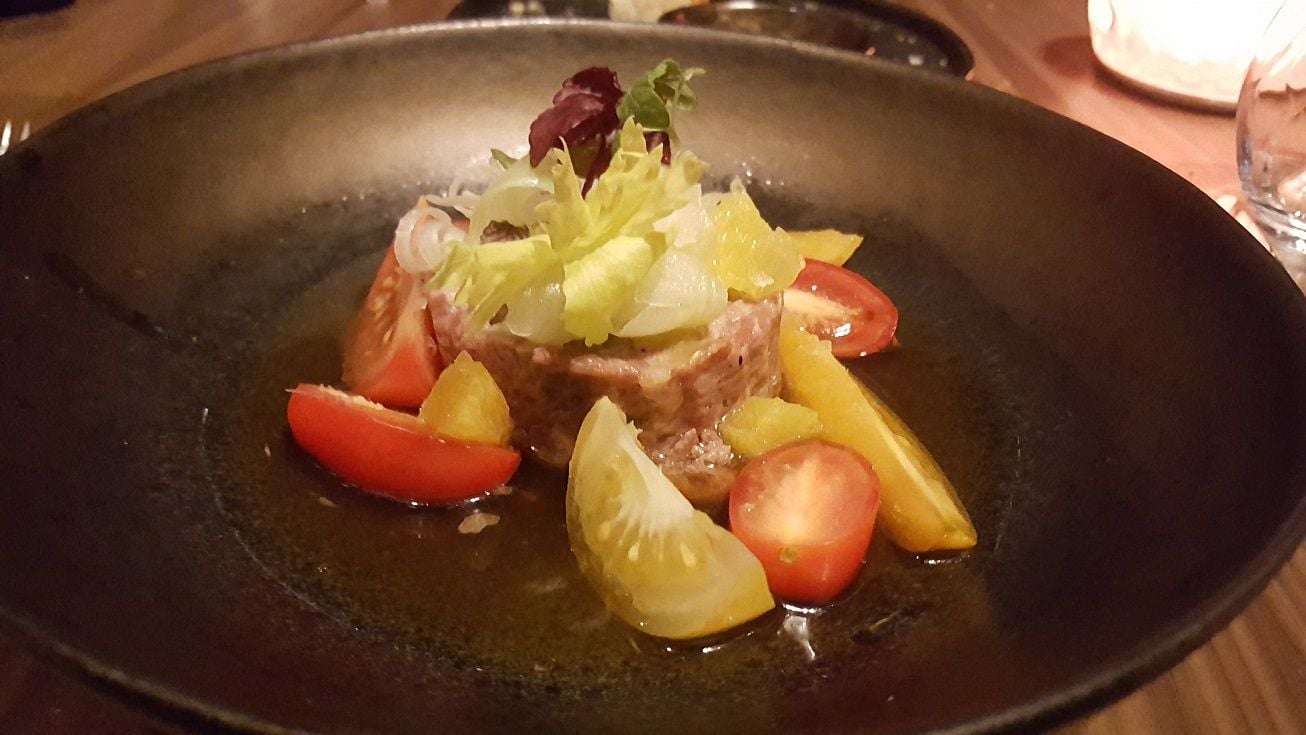 Pasta, fish and meat menus are available for the main course, with numerous well-thought-out options on show. A "Guazzetto" stew of Sicilian prawns and red mullet jumps off the fish list, and slow-cooked rabbit is a notable meat option. You really can't go wrong with a roasted rack of lamb served with "Caponata" vegetables or an extravagant pasta dish if you want to play it safe.
But with exuberance clearly the dish of the day at Onima one would be foolish not to consider their meat cuts cooked over Japanese "Binchotan" charcoal on the Josper. A Greek seabass for two will undoubtedly make an impression, as will the various fillet and ribeyes. But the Tomahawk is the real showstopper, allowing you to flex your "Salt Bae" for an enviable Insta snap.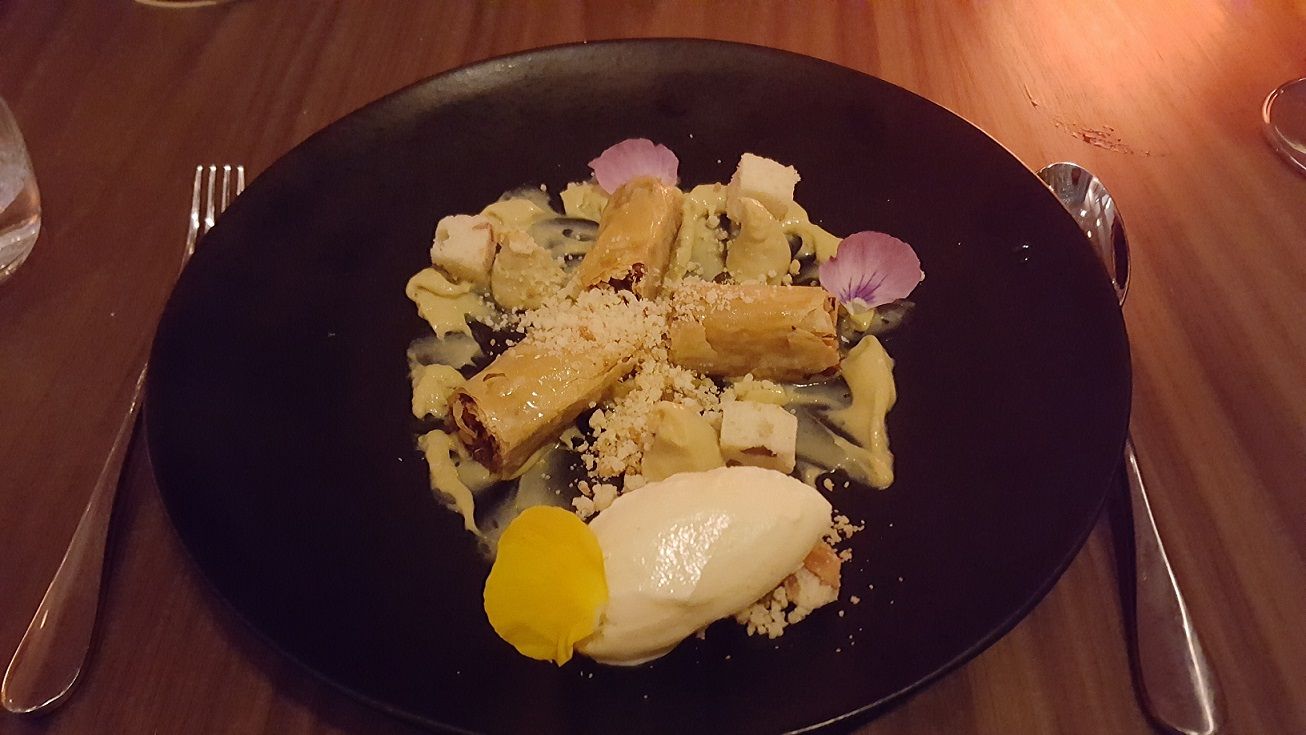 The deserts are well worth sticking around for. A traditional Baklava has a firm and tender consistency, coupled well with pistachio cream and vanilla ice cream. A pineapple carpaccio also makes for a refreshing end to the meal, accompanied by anise and cardamom.
Overall the place has a nice feel to it but is shrouded by an air of grandeur that has little appeal outside the high-brow clique. You'll do well to spend under £100 a head on a meal that markets a prawn starter for £36 and a risotto just shy of £50. It's certainly worth a punt, but only if the wallet can stretch.