A new neighbourhood restaurant has opened on the banks of Clapham Common, offering a menu dedicated to British food and wine.
Red Vine is the brainchild of Richard Herbert, who grew up on a beautiful vineyard in mid-Wales and brings a passion for local produce.
He is joined by head chef Julio Amado, previously at Aquavit, who has created a delicious, seasonal British menu with a Mediterranean twist.
Homemade sausage rolls with mustard mayonnaise; deep-fried mussels served with aioli; and truffle tortelloni tossed in garlic butter all feature in the south London spot, which features a small plate/ large plate menu.
The charming restaurant is beautifully decorated with colourful walls and original church pews.
A conservatory in the back with stained glass windows and an enchanting garden will soon open for al fresco dining. In winter, customers will be able to enjoy cosy meals curled up in front of the log burner inside.
Richard and his family are winemakers who own the Penarth Vineyard in Wales.
His father, Bernard Herbert, started planting back in 1999 and has been producing wine since 2002. He's always been passionate about wine and wished to explore making sparkling wine.
After hearing about the successful growth of sparkling wine in the South of England, he decided to give it a go in Wales, near Church Stoke, where he grew up.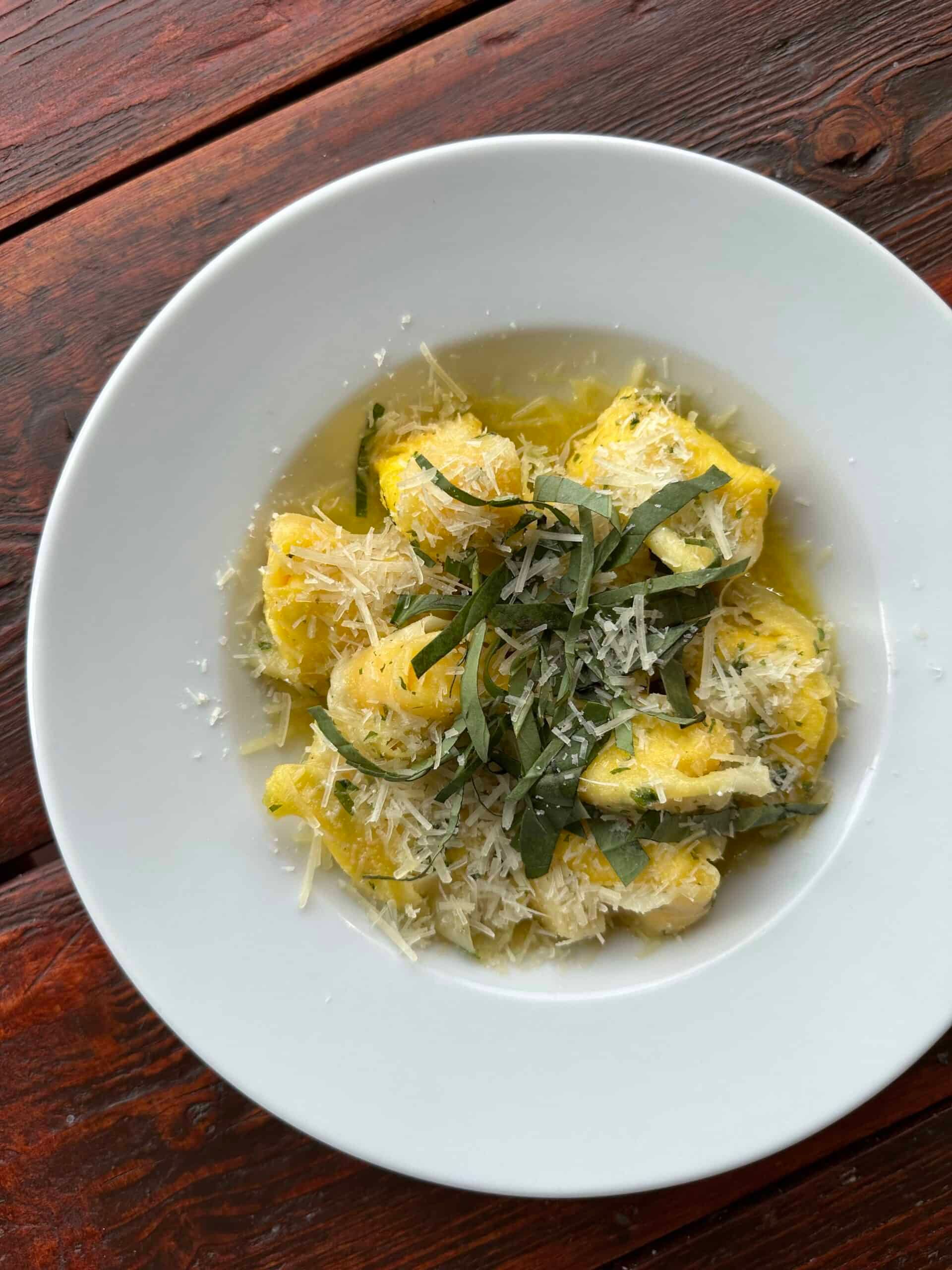 Fortunately, this was possible as the vineyard benefits from a microclimate, created by the warm air from the river being locked in by the surrounding hills. This, along with the well-draining soil, allows the vines to flourish beautifully.
Richard and his sister Arianna, loved growing up on the vineyard. Harvest time was always lively, as family and friends would gather to help out. It often happened during school holidays which meant that Richard and Arianna were able to participate. Being so hands-on from an early age helped them both foster a keen interest in wine.
The vineyard has expanded over the years. It now produces brandy as well as a selection of wines, some of which have earned recognition in the Decanter World Wine Awards
Pernarth Vineyards' wines and brandies are all available at Red Vine.
Related: Cinnamon Kitchen celebrates 15th anniversary with spectacular dinner