Italian lager brand Peroni Nastro Azzurro is going toe to toe with the burgeoning spritz market following the launch of a new aperitivo beverage.
With lager brands coming under considerable strain of late as the craft beer market gobbles up market share and drinkers feast on the delights of a blooming spirit and wine market, the renowned Italian brewer has decided to shift its gaze towards Aperol and and Campari in a bid to take back some control.
The new aperitivo, dubbed Peroni Ambra, combines the crisp and refreshing lager with the sharpness of the Italian Chinotto – a rare and authentic Italian citrus fruit, grown and harvested in the region of Liguria.
The innovative drink is uniquely served over plenty of ice, into a bespoke Murano tumbler, hand blown in Italy and garnished with an orange twist.
To celebrate the launch the brand is taking over and transforming some of London's most aspirational and iconic outdoor hotspots, just in time for the summer.
Following a Selfridges event that featured a hidden Italian oasis above the London skyline, Peroni Ambra will be featured at the Somerset House Terrace Bar overlooking the iconic London Southbank.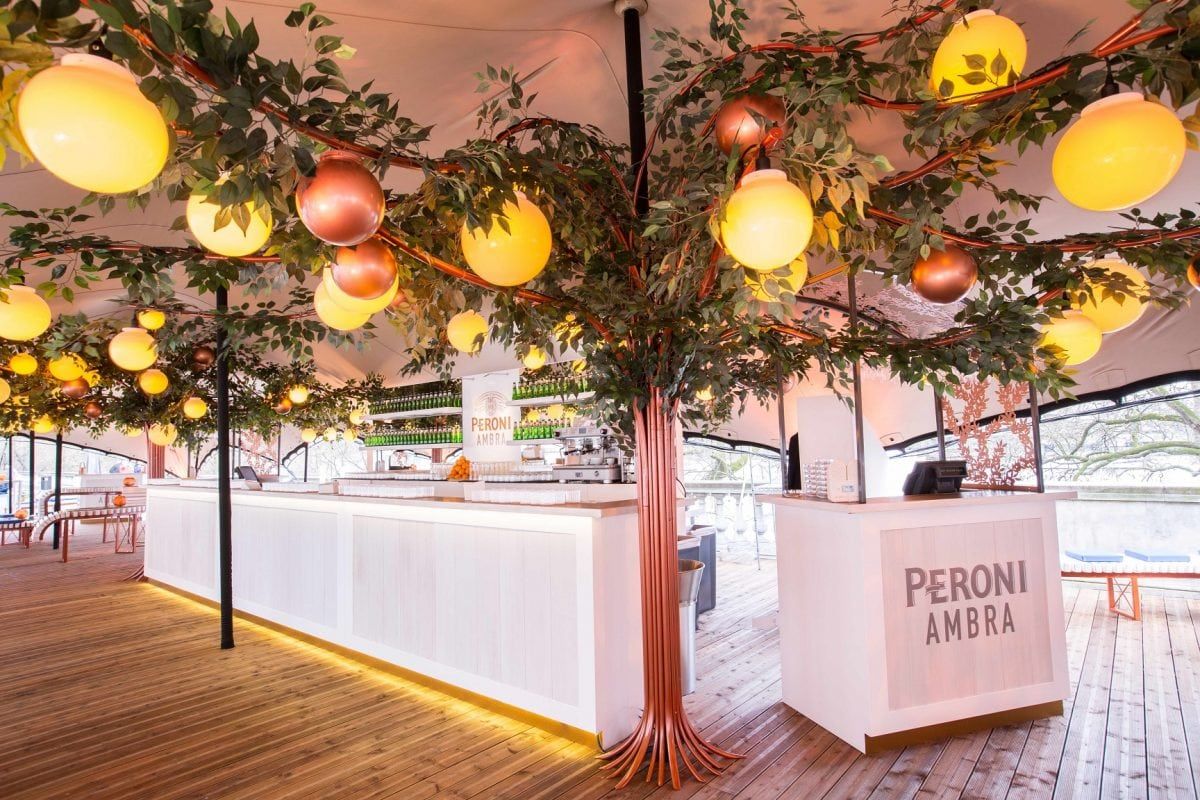 The space will create an immersive experience on the Thames Riverside, perfectly capturing the true essence and authentic tastes of Italy and acting as a hub of Italian charm for guests to enjoy the newest serve from Peroni.
RELATED 
https://www.thelondoneconomic.com/food-drink/subway-trial-6-foot-sub/21/06/
https://www.thelondoneconomic.com/food-drink/unique-dining-experience-london-in-the-sky-returns-this-july/19/06/
https://www.thelondoneconomic.com/food-drink/goose-island-312-urban-wheat-ale/20/06/