The owner of Domino's first UK store in Luton will celebrate his 20th anniversary by opening the 1,100th store in Birmingham this week.
Pizza tycoon Arshad Yasin, who started out as a delivery driver and now owns Domino's first UK store, added the new store in Birmingham's Star City to his portfolio of 23 stores across the UK.
The 49-year-old entrepreneur now employs 900 people, including several family members.
The announcement comes as Domino's reported a nine per cent jump in revenue to £1,259.5m last year, helped by new store openings and exciting food innovations such as the Cheeseburger pizza.
New store openings also contributed to the success, with 59 new outlets in the UK and Republic of Ireland creating more than 2,000 jobs.
---
Domino's in Numbers 
101,830,468 pizzas sold in 2018
6.5 pizzas sold every second
1,100 stores throughout the UK
13,811 stores world-wide
---
The Birmingham store is the 23rd branch of Domino's opened by long-standing franchisee Arshad Yasin to date, but he is hungry for more with plans to open additional stores this year.
Arshad's company, AKM Pizza Limited stretches from Birmingham to Hemel Hempstead and Luton, where he runs the UK's first ever Domino's store – opened in 1985 and where he first started out as a delivery driver.
The franchise, which sold more than two million pizzas last year, is a real family business. Arshad's brother is Mujahid a partner, his son Janaid, is a store manager in Wigmore Lane in Luton and nephew Ehsaan, is a team member.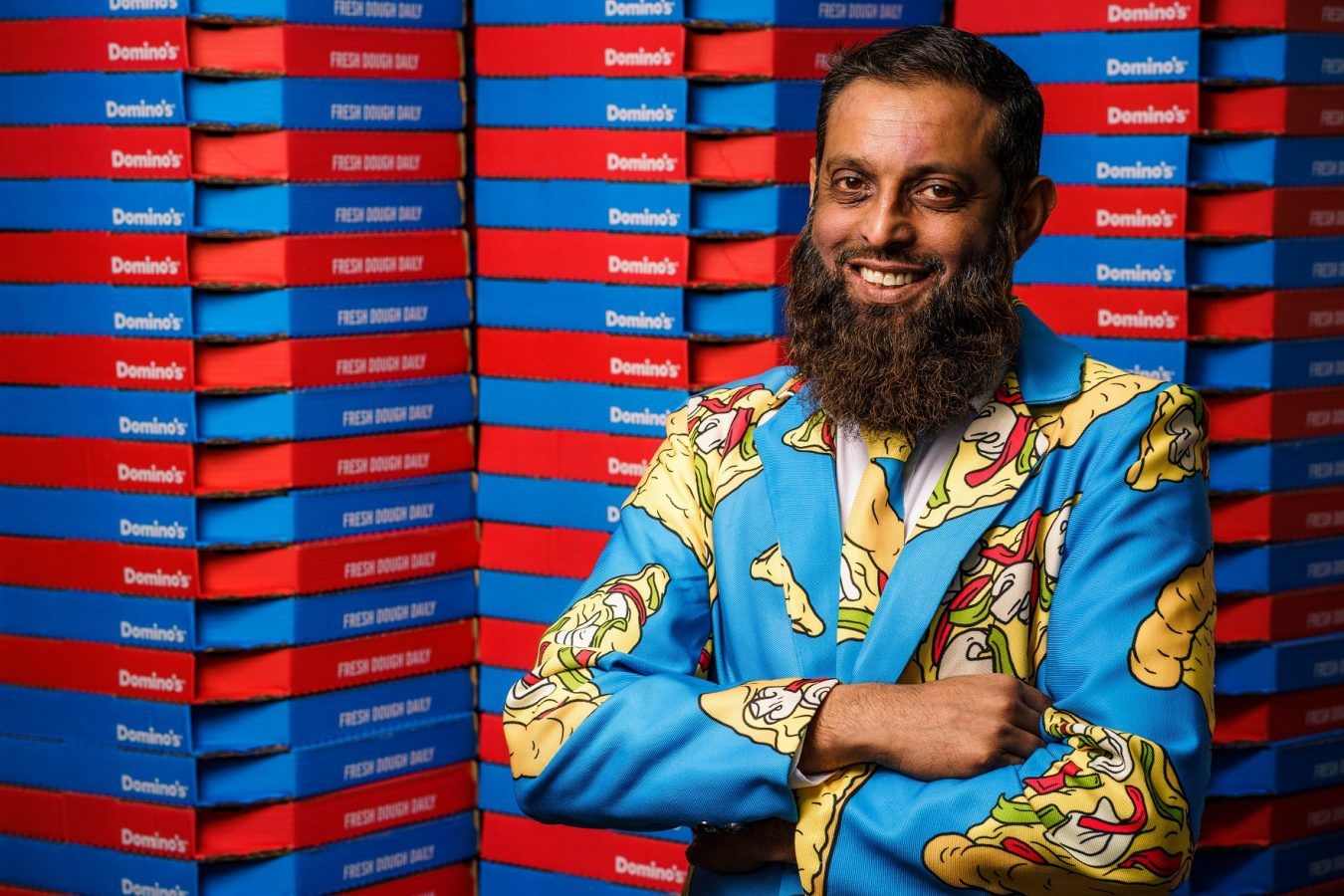 Arshad, who is from Luton, first worked for Domino's to cover a shift for another brother, Khalid.
He was subsequently offered a job as a delivery driver and within two years worked his way up to become a successful store manager.
He opened his first store as franchisee of AKM Pizza Limited on 15 March 1999.
In the 20 years Arshad has worked for Domino's the business has changed significantly; total revenue has increased by £1,196m, online orders now dominate sales and their store estate has grown from 213 stores to an impressive 1,100.
Arshad Yasin comments: "Opening the 1,100th store in the UK is a great honour, and it feels extra special that it's almost 20 years to the day since I opened my first unit in March 1999. I have been fortunate to have a close family on the journey with me, and I'm proud we've been able to serve local communities from Birmingham to home in Luton for so long. I'm as excited by our 23rd opening as I was for my first, and I look forward to delivering delicious pizza to more people for years to come."
Scott Bush, Domino's Operations Director, said: "In the UK, we are fortunate to work with some of the best and most successful Domino's franchisees in the world. Loyal, long-standing franchisees such as Arshad are the lifeblood of the business. They get up every day inspired to work hard to sell more pizza. They also demonstrate how it's possible to be your own boss and build a successful business around the UK's favourite pizza brand."