A former police officer has launched her own prosecco van delivery service, inspired by hit reality TV show The Only Way is Essex.
Abbie Pennick, 27, quit the Met after her baby daughter was born and tuned an Italian moped into a pink van fitted with two prosecco taps.
She plans to sell the popular bubbly drink on demand at weddings or fairs.
She said: "You see the success that shows like The Only Way Is Essex have, where everyone likes this idea of being 'Essex', you can't get much more Essex than a pink Prosecco truck.
"I think it is really quirky which is what we wanted.
"Prosecco is in at the moment, and really popular and I needed something that was going to stand out and catch peoples' eyes, so I definitely think this will do it."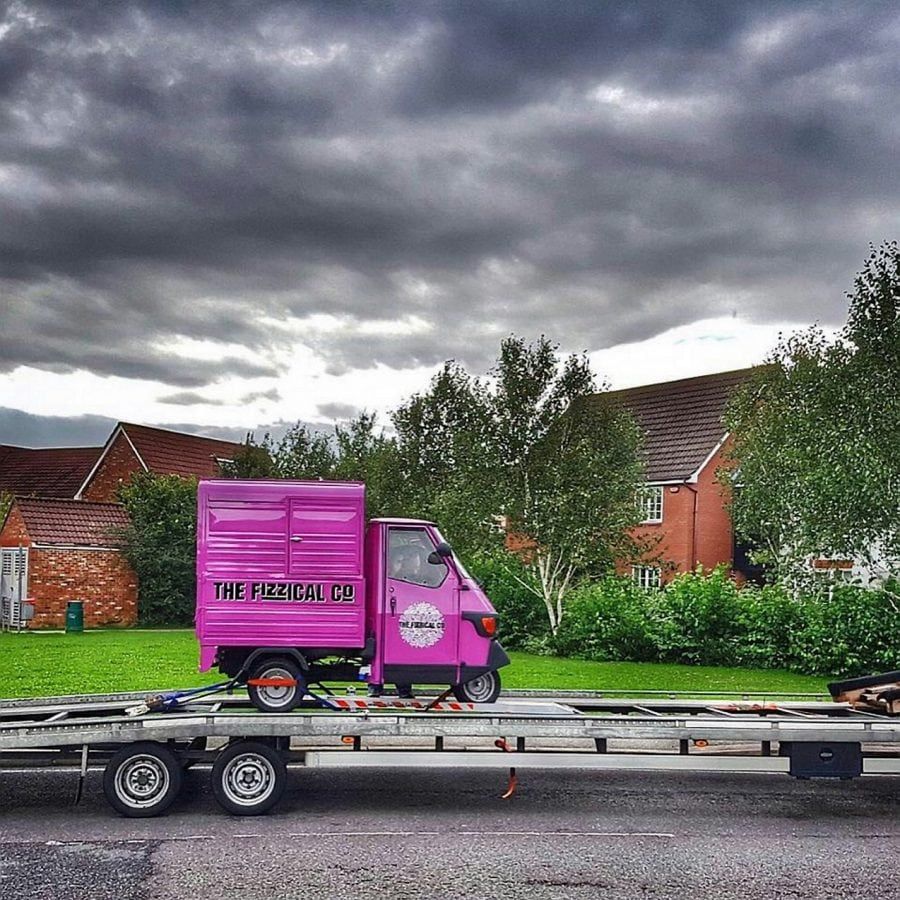 She added: "I'm not actually a fan myself, but at least that means I won't be drinking on the job."
Abbie, from Black Notley, Essex said she saw similar businesses doing well in London and further afield.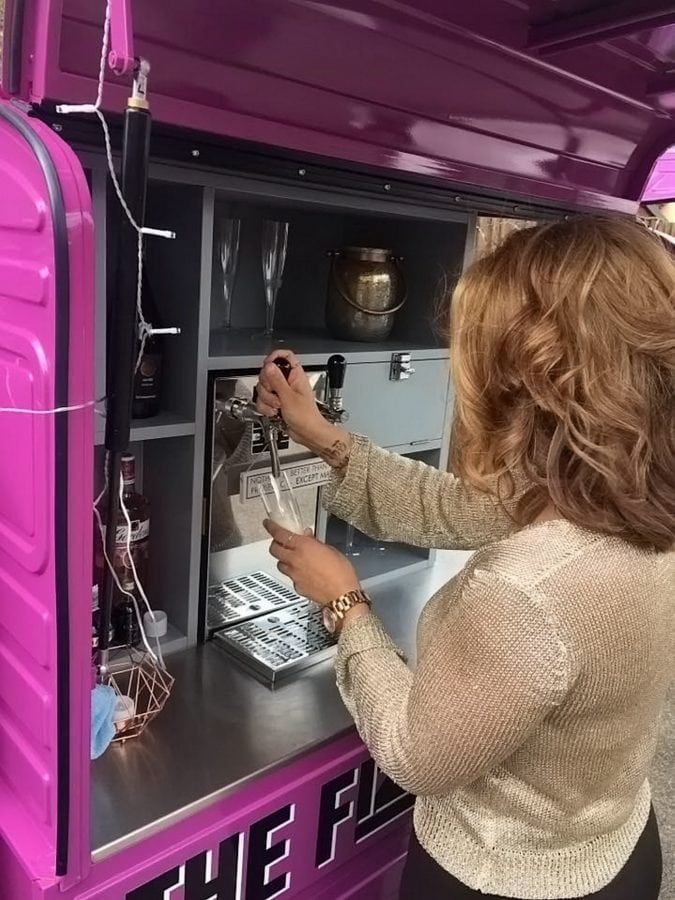 She said her Italian moped's electrics had to be completely rewired and now carries two pumps fitted in the back so any lagers, ciders or ales in keg form can be attached.
The Piaggio had its first trial run last weekend at daughter Olivia's first birthday party, where it went down a treat with Abbie's friends and other mums.
RELATED 
https://www.thelondoneconomic.com/food-drink/petrolhead-converts-vw-campervan-pub/14/08/