A man who was dumped by his ex as he planned their wedding hit back by shedding an incredible 115lbs in eight months by turning VEGAN – and has now found love again.
Collin Fissell, 25, was heartbroken when his ex-girlfriend said she didn't want to marry him and the couple split up a day before their sixth anniversary in May 2017.
The XXXL store manager thought he had already hit rock bottom until he stood on the scales and discovered he weighed a hefty 330lbs, the heaviest he had ever been.
He decided to overhaul his lifestyle and started eating more healthily, and then in August when he met his now girlfriend, his weight loss sped up.
Haley Rosenberg, 26, a vegetarian at the time, suggested they try the plant-based vegan diet – and the extra fruit and veg helped him reach his current weight of 215lbs.
Collin, of Austin, Texas, who is now a size L, said: "I was in a relationship for six years and I was so in love. I was getting ready to ask her to marry me and planning to propose.
"It shocked me when she told me she wasn't ready. We were living together at the time and we decided to try living separately.
"Of course, this didn't work out and eventually, we broke up.
"I remember stepping on the scales at that time and I weighed 330lbs. I just realized it was time to take a hard look at myself.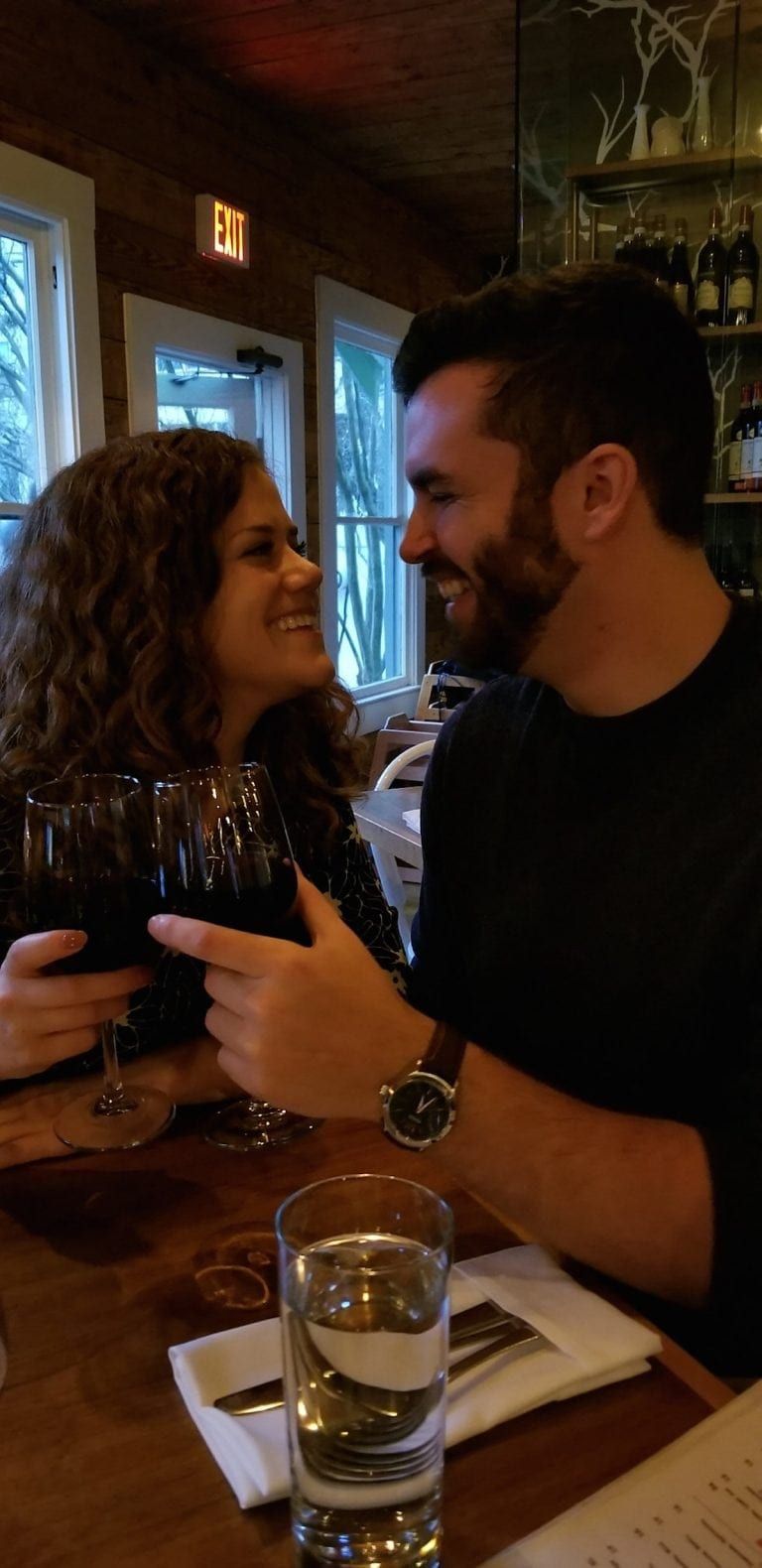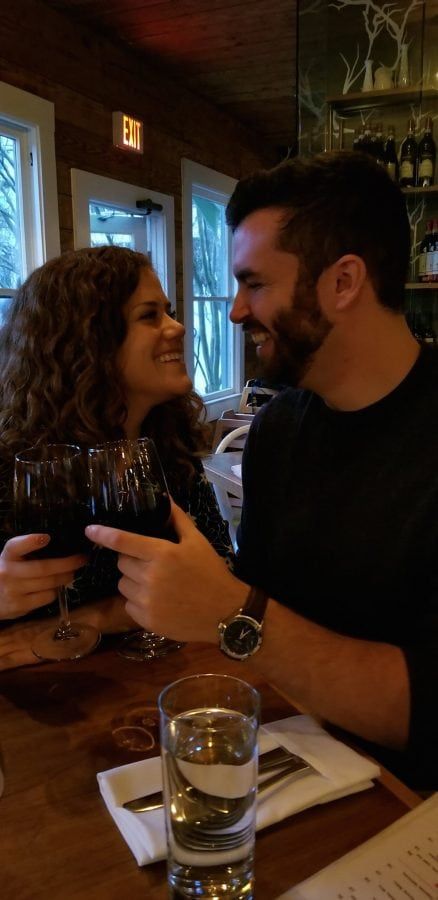 "I was going back to school to study computer programming, I was single, I felt like it was finally time to tackle my health.
"I would have never thought I my life would have changed so much.
"I am the happiest I've ever been in my life.
"People are astonished by my weight loss.
"My brother hadn't seen me in a few months and he was shocked. He joked that I wasn't the same person.
"My colleagues say I'm disappearing before their eyes."
Collin had once been fit enough to play football for Texas State University but let his health slip completely after graduation.
He ate four bacon tacos for breakfast before gorging on takeout through the day, including Chipotle, Indian food, fried chicken and pizza.
Although he had started making small changes to his health after splitting with his ex, it wasn't until he met Haley that his weight took a drastic turn for the better.
The pair began dating after they met through their work at a mattress company and Collin quickly fell in love with vegetarian Haley, also from Austin.
After watching controversial documentary 'What the Health?' on a date night, the pair were encouraged to try veganism together.
He said: "Ever since we met four months ago, we've been basically inseparable.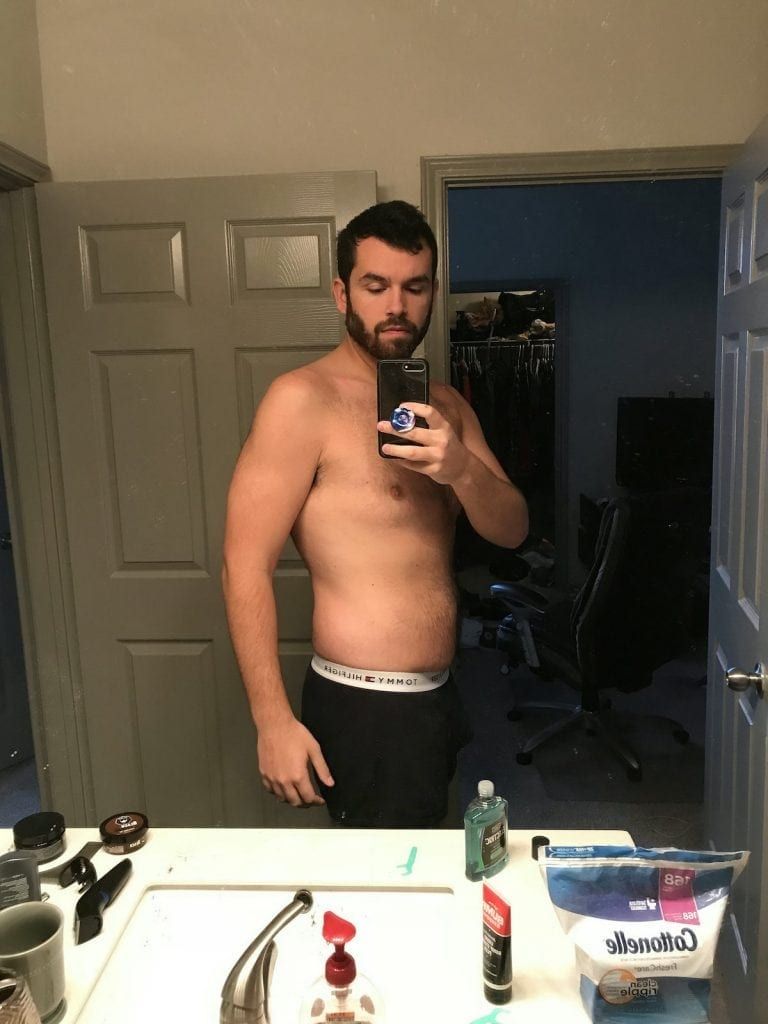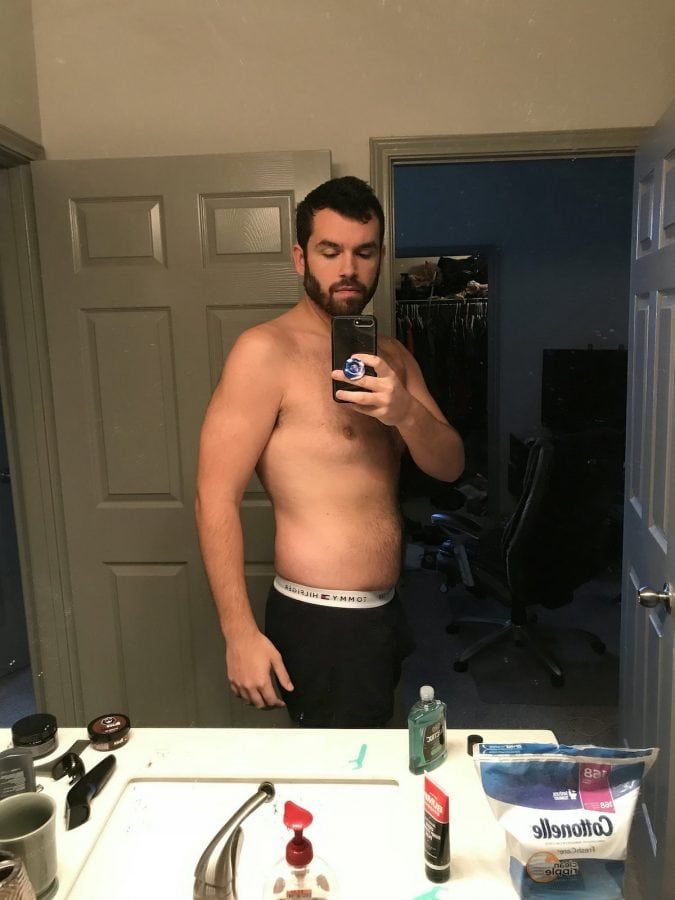 "Haley is a vegetarian, and when I met her I was still a meat eater.
"We were just hanging out one night and we decided to watch the documentary 'What the Health?' which shocked us. It was really disgusting.
"Since that day we've both been 100 per cent vegan and I weighed myself this morning and I'm 215lbs – 115lbs less that what I weighed in May.
"After becoming a vegan I lost the final 40lbs, which is when the weight is really, really hard to shift."
He added: "When I look back at that time, I see a guy who was just going through the motions and not really living.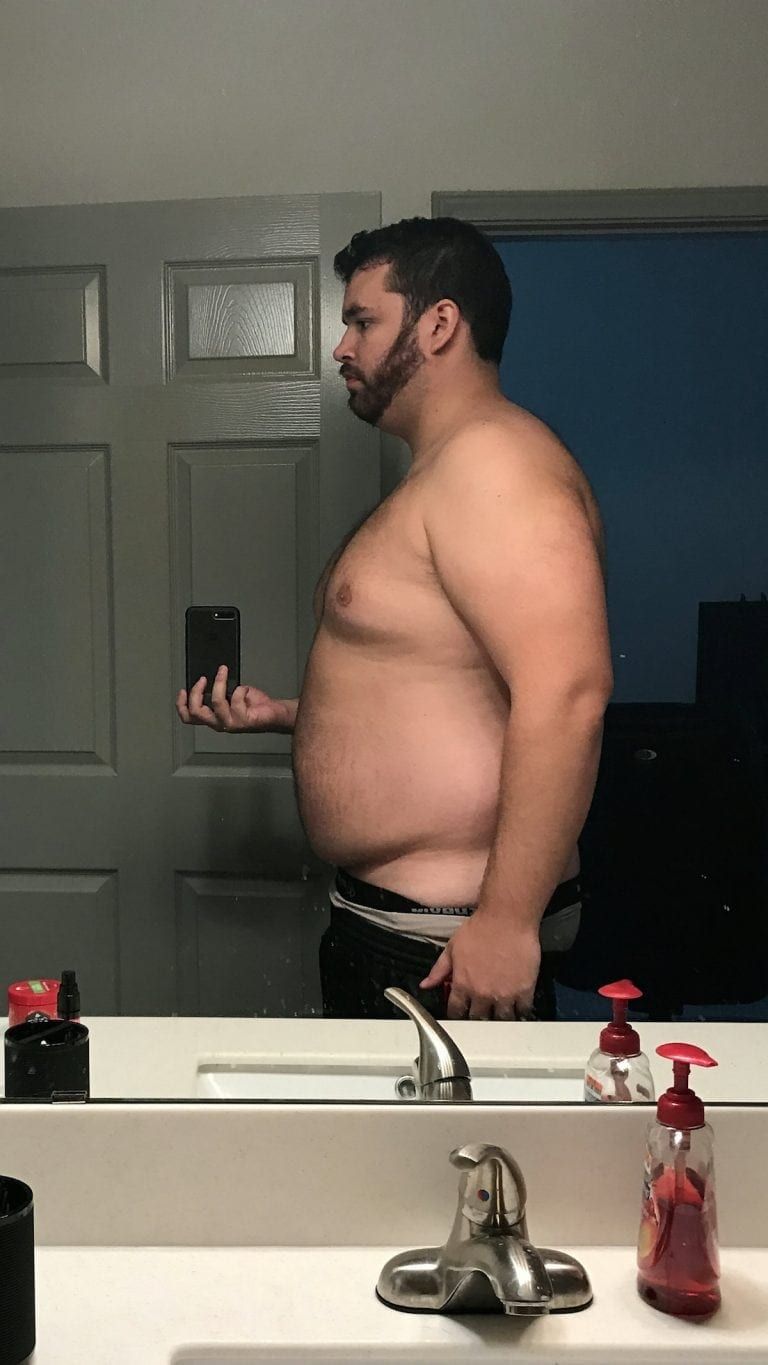 "I had reluctantly accepted that I was always going to be my size and I was always going to live this way."
Collin, who was once so big he had to shop in specialty stores, said his family members and colleagues are shocked by his dramatic transformation.
"I've gone from being a guy that was tired of life to being confident. I don't see myself ever going back to eating meat, I'm committed to being a vegan for life."
https://www.thelondoneconomic.com/lifestyle/i-tried-going-vegan-heres-happened/07/03/
https://www.thelondoneconomic.com/food-drink/vegan-lifestyle-winning-hearts-minds-across-britain-says-survey-marking-world-vegan-month/01/11/
https://www.thelondoneconomic.com/food-drink/londons-best-vegan-restaurants/10/08/