This weekend saw the 50th Anniversary re-release of The Graduate, Mike Nichols' seductive black comedy that followed Dustin Hoffman's naïvely disillusioned college graduate, Ben Braddock, as he grappled with his ardent attraction for the sultry Mrs. Robinson (a captivating Anne Bancroft), and his sentimental adoration for her daughter, Elaine (Katherine Ross).
Crafted from the original 35mm camera negative, this gorgeous new 4K restoration effortlessly enhances the film's hypnotic visual vibrancy, whilst never detracting from the compellingly darker aspects of the story; at its core, The Graduate remains a desperate portrait of disaffected adolescence in 60s America that's contrasted, quite perfectly, against the insouciant milieu of California's upper middle class. It's original release was seen to be one of the defining moments in instigating the coming of the American New Wave, a decade-long transition in Hollywood cinema that saw a new generation of directors rise to prominence by producing youth-orientated pictures that drew stylistically from the aesthetical design of European cinema, and ultimately forced the major studios to modify their approach to filmmaking.
The New Hollywood era, as it would come to be known, remains one of the most artistically exciting periods in American Cinema; fuelled by an intoxicating free spirit. And The Graduate is just one of many films that help define that cinematic age. Exploring ideas of counter-culture and societal discontent, themes that until then the Hollywood machine condescendingly strived to overlook, these were stories that spoke to huge swathes of the public, and here are four other titles from that period, which I believe are integral to the understanding of New Hollywood cinema.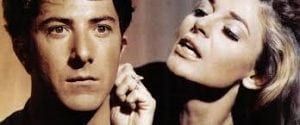 Bonnie and Clyde (Arthur Penn, 1967)
Stefan Kenfer's cover story for TIME magazine in December 1967 said, "In both conception and execution, Bonnie and Clyde is a watershed picture, the kind that signals a new style, a new trend." This referred to both the film's content, which revelled in breaking the cinematic taboos of yesteryear through brazen humour and graphic violence, as well as its production: Warren Beatty not only starred in the picture, he produced it too, and his influence helped shepherd in an era that saw studios relinquish the complete creative control they had held over filmmakers until that point.
Easy Rider (Dennis Hopper, 1969)
A landmark of counterculture filmmaking, Dennis Hopper's directorial debut, a woozy and existential road-movie that follows a couple of bikers as they ride from LA to New Orleans for Mardi Gras, is arguably the most significant release of the American New Wave. Costing just half a million dollars, Easy Rider grossed over 19 million at the box-office, proving to studios forevermore that there was great economic viability to be earned by targeting the youth market.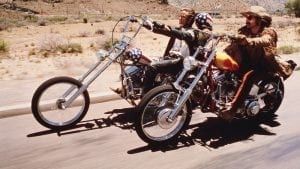 A Woman Under The Influence (Dir. John Cassavetes, 1974)
John Cassavetes was already a long-established filmmaker of independent American cinema by the time the New Hollywood movement kicked into gear, but his '74 magnum opus, A Woman Under The Influence, remains his greatest achievement. Starring a devastating Gena Rowlands as an increasingly unhinged housewife living in suburban California, the film is a shattering analysis of the stifling pressures and restrictive roles faced by women who were forced to conform to the image their men expected of them.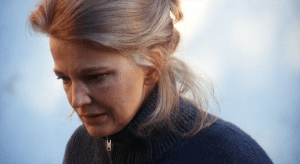 Taxi Driver (Dir. Martin Scorsese, 1976)
Set in a world seemingly devoid of morality, Martin Scorsese's brutally atmospheric neo-noir is a compelling insight into America's hellish socio-political landscape in the mid-seventies. Robert De Niro's simmering performance as Travis Bickle, an imbalanced Vietnam veteran who suffers from chronic depression, is mesmerising to behold, defined by a sad, seething energy. Suffice to say Taxi Driver confirmed the creative power of Scorsese's collaborative relationship with De Niro.