Friends of Love Island star Mike Thalassitis claim that the pressure of having to 'live as a character' led to him taking his own life.
Former class mates visited the childhood park where they played, where the reality star was found hanged to pay tribute to their 'talented and comedial friend'.
One man, 26, has lived in Edmonton, north London, his entire life and grew up with Mike.
Giving his comments in the park that the former footballer died, the man and a friend were almost brought to tears.
He said: "Michael walked by my house to take his own life and I wish, I wish that he could have stopped at my door.
"He could have said anything, absolute anything, I would be there, I would do all that I could to help him.
"We used to come to this park as kids man, we played football here, we got mugged here.
"There are so many memories of Mike here, we used to run out to the flats there.
"We used to knock around and play football here and loads of other things."
He added: "You know what it is, it's 'muggy Mike', the ladies man – that's all that people saw.
"There are enough haters out there to be negative towards him. People sent so many negative social media messages.
"I know Mike, he would have me in stitches laughing, he was comedial, he had so much talent.
"He wasn't just a footballer, he had the brain matter to think of things and then carry it out.
"I went to school with him, Edmonton County. I saw a picture this morning and I recognised the park where he died.
"When I saw the picture of his house, I recognised it.
"His best friend passed away in December and then his Nan died. He moved his grandma into his place.
"He wanted to be closer, it was good that he was able to do that – this was his hometown
"Our primary school first farm was just over there. This park was where he spent his childhood
"He was in my class during secondary school.
"Mike must have been lonely. A character, he had to play a character.
"He was a talented footballer but he was out on an injury, I remember growing up his dad used to push him towards football in a really good way.
"His dad would get him up and say come on let's go let's get there early. His dad was a good guy and he had an amazing mum.
"Mike played for Stevenage and imagine your whole life you think this is what I'm going to do, you get to division two and the injury comes and it's over.
"It was bad, it was a reoccurring injury. You have dreams and ambitions and then it's gone."
The man who did not want to be identified claimed the term 'muggy' insulted Mike.
He said: "Footballers are shown in a positive light and are allowed to make mistakes – but for Michael, they brandished him one thing and one thing only – 'muggy Mike' – it's derogatory.
"That's not a nice way to be branded, but he was branded that.
"When his football career ended he thought why not just give Love Island a go, he had a handsome face.
"The last time I spoke to Mike was before he got famous, I haven't seen him properly since we left school.
"I saw him two years ago in the supermarket and I met him a year that he entered Love Island.
"Then there was one more time, he was walking home from football practice and I was sitting in my van, he came over and we had a good conversation.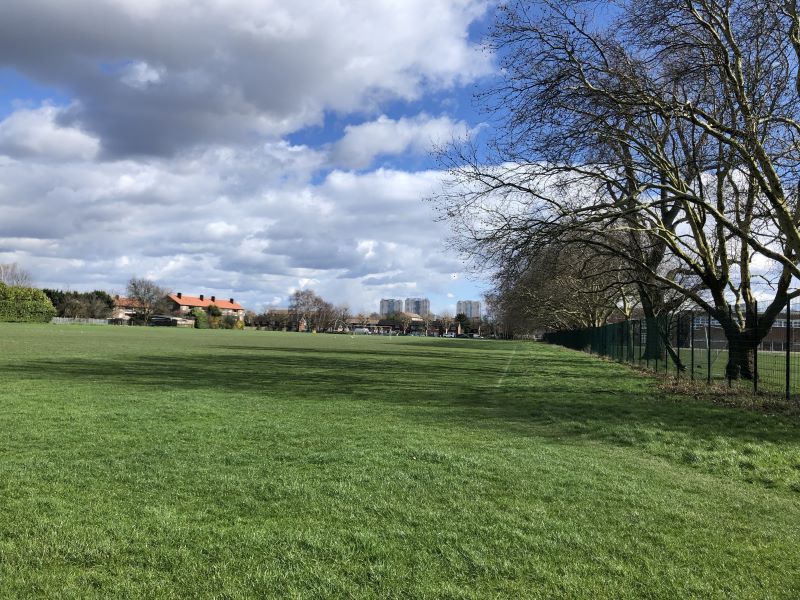 "That summer was when he went into Love Island, I saw him just before he went into that period of life.
"Someone saw the body being dragged away and they took a picture. I've now come to pay respect."
Another friend believed that Mike took his own life because of the pressures of society
He said: "I don't know if that's 100% what the case was, but I think it was the majority.
"It's the society we live in. Who do young people turn to? Who can anybody turn to when they have nobody else?
"I get why some people go to a psychiatrist because you can let it out, but you don't really know these people.
"He was so much more than 'muggy' Mike to the people that knew him."
The aunt of Mike Thalassitis was too overcome with grief to comment on his death today.
Speaking outside a small semi-detached house, the woman said the family were not ready to speak.
The woman, blonde and in her 50s, stood at the door of the open brick house with tears in her eyes
She walked to the front of Deansway in Edmonton, north London, and gave a brief comment.
The woman said: "We have seen the coverage all over social media already.
"We are not going to be giving any comments at all. I am Mike's aunt.
"Can you now leave us alone and do not come back."
A Metropolitan Police spokesperson said: "We were called to a park near Latymer Way, N9 at 09:28hrs on Saturday, 16 March to reports of a man found hanged.
"Officers and the London Ambulance Service attended and found a man, aged in his 20s, deceased.
"At this early stage, the death is not being treated as suspicious.
"Police are in the process of informing the man's next of kin.
"A file will be prepared for the coroner."