With change or revolution comes a breakdown in convention and relationships between things have to be re-established and new narratives invented. I get this from reading journalist and broadcaster Paul Mason's Wtf is Eleni Haifa? inspired by Viginia Woolf's argument with Arnold Bennett who believed that after WW1 writers could not author good novels because they could no longer create characters.
Woolf of course argued against this notion and modern literature was born.
It struck me after attending Belarus Free Theatre's pilot for their Kitchen Revolution series (KR) that this is also a breakdown where relationships with audiences who are "actors of society" (says Natalia Koliada, co- director of BFT) have to be re established.
KR has sprung out of a similar strand performed in secret away from the prying eyes of the KGB back in the theatre company's dictatorship Belarus (a piece on the banned Belarusian work The Master Had a Talking Sparrow by Zmitser Bartosik) and is inspired by Koliada's own experience of living under a Soviet regime where opinions could only be whispered at home.
A lack of funding in the UK means the format has had to be rejigged: we as the audience become the actors "improvising" responses to provocations and games given to us by co-host Mason during a four course meal cooked by BFT.
This performance/provocation takes place 13 days before the GE. It may well be the start of something where we all need to re evaluate our relationship with each other, with those in parliament and with democracy.
And it is not as flippant of me as it might seem to use Mason's essay as a way in to writing about KR: as it turns out, the advent of technology and multiple selves (which Mason discusses) becomes, at least at the corner of the table I am pitched at, a massive talking point- self and its many layers, the virtual self and where we see ourselves in relation to politics and each other, is very complex.
But back to the night. We are sitting in the former stables of barge pulling mules somewhere along Regents Canal after being collected at a secret meeting point by Angel Tube Station. The format mirrors the way BFT organise their secret performances back home where they risk arrest and torture and is an echo of their own Staging a Revolution (SaR)performed in London in 2015.
Now we are huddled at trestle tables with plates of Belarusian cuisine in front of us awaiting the provocations.
What's interesting is the selves that everyone begins to present and act out. Because there are no professional actors to take notes about, because I cannot give an overall analysis of everything that is happening and because I cannot really know any other self other than me,  I can only criticise myself.
Looking back on the experience, my analysis is that I almost immediately fall into playing a false role. For example, Mason sitting with my group, asks me what I do- I omit to say that I work part-time in a cinema and choose to big up only the stuff which sounds good- free lance writing, filmmaking and teaching, utterly conscious that I am doing it. I can't talk for others, but I may not be alone.
Already I am acting (inappropriately and after all Tony Benn said everything is a moral choice) whilst at the same time doing this thing Koliada described to me earlier in the week as "inner immigration". I start to separate the selves out and choose one or other according to whom I am with and make a distinction between what is private and what is public in an effort to locate myself falsely as the discussions continue- and this location depends on me holding on to specific viewpoints.
For instance, when Koliada asks the group why we do not fully use our democratic rights in this country and why are young people politically unengaged? the general belief of people around me is that technology has a lot to answer for. It is a throw back to the idea that young people today (we are talking here about middle class young people) use social media for only two things: building a personal profile and getting a job.
In other words, certain young people in the UK unthinkingly and unquestioningly live in a bubble- though tell that to Laurie Penny when she was writing from the front lines of the 2010 riots and she may offer a different opinion. It is interesting that I feel myself reluctant to accept what the others around me are saying based on their own personal experiences because I do not want it to be so: I am cynical of the others being so cynical.
My point is that everyone is living in a bubble (myself included) where we all offer generalised views on things where we lack clear evidence and/or experience to substantiate them and dislike things people say, even if true, if they threaten our own cosy beliefs. My own time comes when I express fears that children in our primary schools are losing the ability to play, to structure stories, to imagine (yes this has echoes of the apocalyptic Bennett here).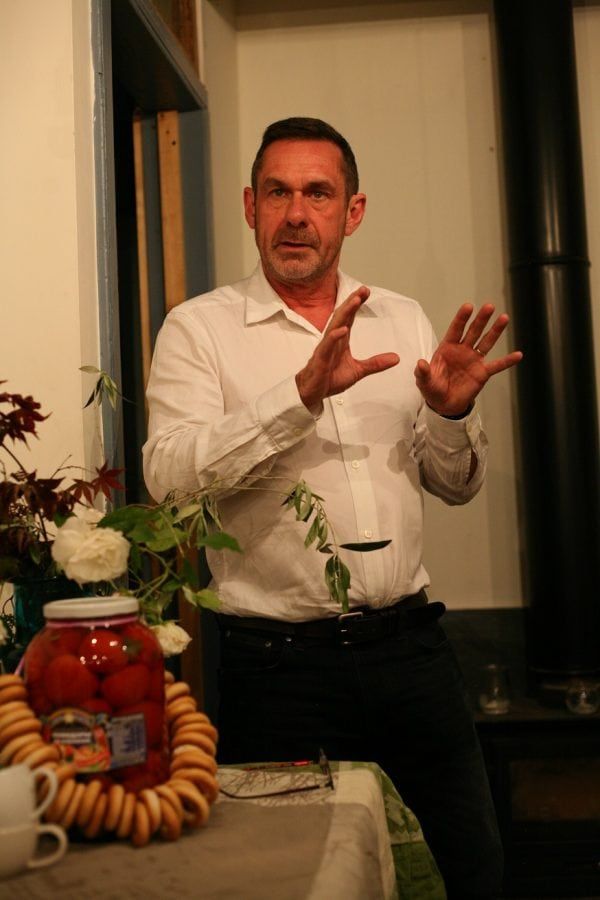 I am talking mainly about my time working in underfunded London schools. However, my observation is met with quite strong cries of refusal. It is obvious that I don't have stats to back up my case and what is also clear is a refusal to believe that what I have said might in part be at least true.
Now figure the next:
there is a point where the discussion is opened out to the rest of the group and we wonder aloud why most people in this country only go on protests for a day and then go home rather than camping out for three months and forcing the government or whichever institution to change things (although Swampy anyone? or the E15 Mums? no one said anything about them here).
One answer comes from someone who says that we all have to pay bills and go to work (although what is really meant perhaps is that we all have to maintain the standard of living we have gotten used to and quite naturally we are reluctant to endanger this).
But another strand of thought comes from someone else who has the courage to admit that she can't believe how much NHS services are being eroded and underfunded and sold off even though she can see, hear and experience the facts for herself. Intellectually she understands, emotionally she is resistant.
Take this thought further and you might get to: none of this can really be happening here can it? Not in Britain?  (Whose Britain?)
Koliada tells me that the real revolution, if it comes in this country, will be caused by the people who are really suffering: those who can't actually eat or don't have a roof over their heads. Like the E15 Mums whose very homes were threatened and they were forced to act.
Like Jason, the homeless man I know who sleeps in the park near where I live. Or some families in Barking a NHS psychiatrist friend tells me about who are being deliberately ignored by the government: the parents don't or can't get work and sit around eating junk food, the kids don't go to school: the result, severe mental health problems that an already underfunded NHS system is struggling to cope with.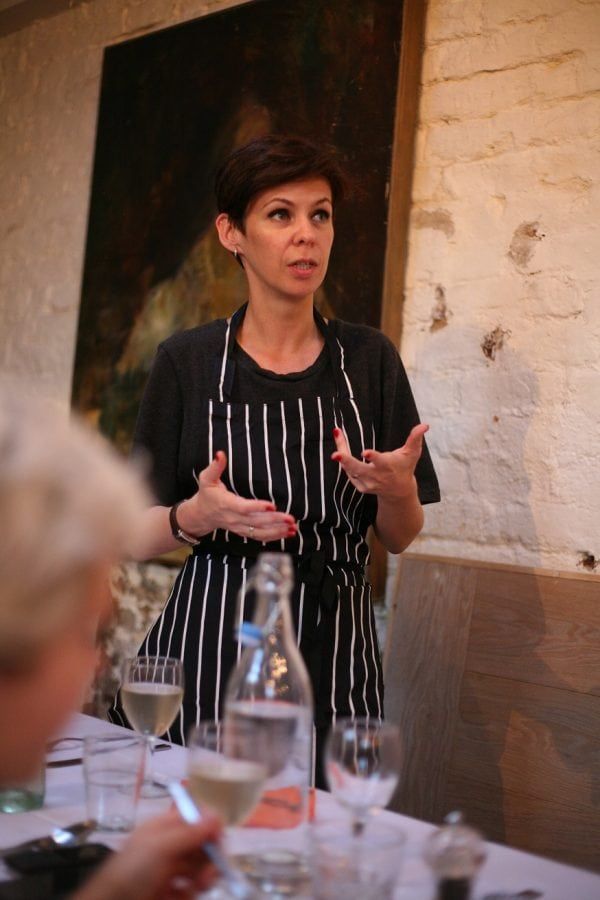 Some families and individuals are not struggling to maintain a standard of living as they don't have one in the first place. As for the rest of us, are we mummified actors too scared or too comfortable to take a real crack at the systems that keep the country going? Do we talk too much because we are not directly threatened or not threatened enough?
"We have a lot of ticking boxes in this country" says Koliada. "We have the Women's Equality Party for example-we don't have it in Belarus- but I am shocked when I read reports that women do not get into executive positions in the arts industries. Is it about just ticking boxes or about change?"
The ticking boxes charge is an interesting idea. To make some sense of it I can only come back to myself and look at how I was "acting" during KR. For instance, when we were asked by Mason to give an example of how we had put our bodies on the line I said again the most socially acceptable experience I had, ticking that box in my head which says "acceptable".
However, what I really wanted to say- that I had been forced as a young child and adolescent to use my body to defend myself and others against a form of tyranny- I was too scared to share. I thought it might not be considered acceptable or would make people uncomfortable or would not be considered real and important.
I can't say for example that I nailed my genitalia to the floor in protest like Pyotr Pavlensky, nor can I say anything I did was symbolic (does it need to be seen to be symbolic and by how many and by whom?). But perhaps only an audience can make something symbolic, like an audience at a theatre or piece of artwork. In other words, can something only be symbolic if it is witnessed?
From reading this opinion piece you might think that the point of KR is just to talk and then muse after. It is not. Koliada makes it clear to me that people need to stop talking and start acting and it is made clear by the provocateurs during the evening. BFT's SaR is also an example of getting people to act: audiences saw a play and over food agreed on an action everyone could take part in and which was related to the show.
This was particularly effective in the case of Zulkiflee Sm Anwar Ulhaque, a cartoonist from Malaysia who faced charges under a Sedition Act introduced by Colonial Britain to Malaysia in 1948.
"We are trying to give power back to people and say that they don't have to wait for politicians and journalists to tell them what to do. We are not creating a movement, it is about how we can have a horizontal conversation about action, even if it only means that all the people who come will go and vote" says Koliada of KR.
I wonder how the evening has been successful in this?  Mason has to rush off to Channel Four  and after he has gone a young American, Seth, tells the group about the New Poor People's Campaign  in the US and pleads for people to get involved.  Suzanne, a painter from Somerset who intended to go out to Calais for only a few days, but ended up working with Good Chance Theatre and refugees for a whole year asks everyone to get involved with her online Paper People Beauty project and there are others people talk passionately about (see below at the end for the full list)
Will the night force us all to reevaluate and take further action? Might I as a citizen actor, redouble my time given over to Momentum and talking to friends and colleagues about the GE, might I even act more to try and help my homeless friend? How can I sort it that I can do more and more activist journalism?
Perhaps the night has to be evaluated in terms of the self and with honesty. Gandhi is known to have said something like: "If we could change ourselves, the tendencies in the world would also change. As a man changes his own nature, so does the attitude of the world change towards him. … We need not wait to see what others do."
BFT are saying something similar: don't rely on others, don't wait for anyone, yes change but realise that change alone is not enough and that people need others in order to bring about bigger changes.
Am I doing enough? Can I do more? What am I afraid of? Am I doing the right thing? What kind of a person am I presenting to the world and how honest am I being with myself about that? How much could and should I risk in order to do more and who with?
These are complex questions that are never fully answered. But we are all burdened to some extent by our upbringings and environments and ideologies that are sometimes not useful and need to be challenged.
I asked Koliada where this BFT experiment may sit in the theatrical cannon. She laughs and says "Shakespeare said all the world's a stage."   It is clear that we have to think about things in new ways and form new relationships with ourselves and each other.
We have to think what we use theatre for, how we use it, otherwise there is a danger it will become only fitting for the wall of the sinking ship. It is clear that there needs to be a reevaluation of why we protest and how the protests can be made meaningful and how we can embrace technology and become bigger, more combative selves in the process: as many of thoughts here and the campaigns sited shows, the smallest acts of defiance count.
Going back to Mason's essay, it is clear we have to reshape and reform the self and the actor citizen model, into something even more appropriate for our times. A new way of being and language has to be found.
---
BFT will be continuing with more Kitchen Revolutions, click here for more info
Sue shared her work in Calais and invited people to be part of her collective art project, Paper People Project:
http://www.paperpeoplebeauty.org/
Seth talked about the New Poor People's Campaign, a united movement of the poor which aims to lead the way in solving today's global crises:
https://poorpeoplescampaign.org/
Julia mentioned the protests outside Yarl's Wood and other detention centres.  More info on Movement for Justice:
https://twitter.com/followMFJ?ref_src=twsrc%5Egoogle%7Ctwcamp%5Eserp%7Ctwgr%5Eauthor
Julia also mentioned the fact that FGM affects 60,000 young women and children in the UK and the idea of the importance of talking about the thing you want to change.  Check out Forward UK who are working to end FGM and child marriage:
Coral talked about funding for health and women's health being decimated and pointed people to the Women's March and Planned Parenthood for information on how to take action:
https://www.womensmarchlondon.com/
https://www.plannedparenthood.org/
Coral also mentioned her work with the campaign Keep our NHS Public: