Graffiti artist Banksy is believed to have struck again with a mural taking aim at a curator he branded "disgusting" for flogging his work for millions of pounds.
The new artwork – daubed on a former railway bridge in Cheltenham, Glos., – appeared overnight on Friday (8/9).
It shows an elderly person, wearing an audio guide, looking at an empty plinth.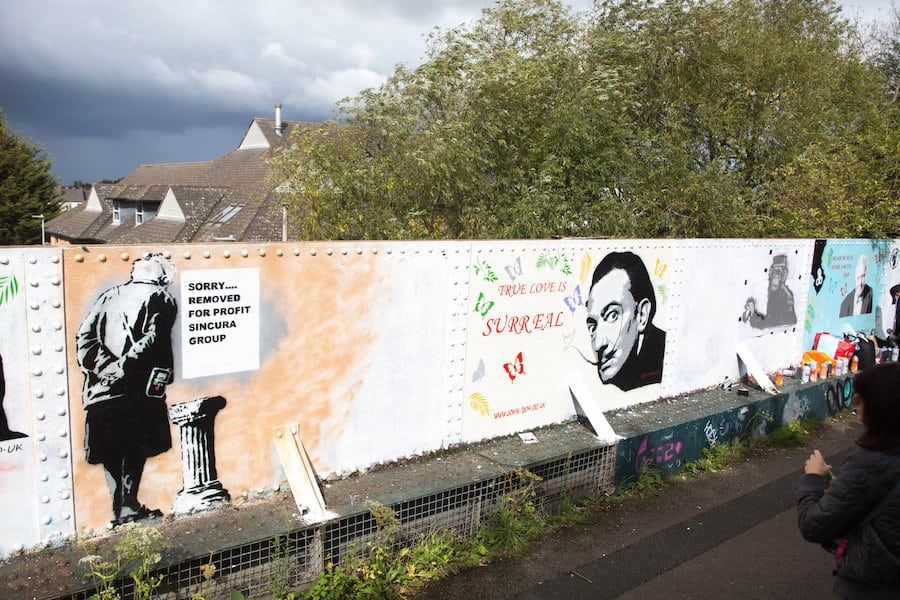 A note above the missing work reads: "Sorry….removed for profit Sincura Group."
Banksy has previously branded the Sincura Group "disgusting" after they held an exhibition in 2014 claiming to showcase "the most expensive collection of Banksy artworks ever assembled".
In a statement issued at the time, a representative of the elusive artist said: "Banksy would like to make it clear – this show has nothing to do with me and I think it's disgusting people are allowed to go displaying art on walls without getting permission."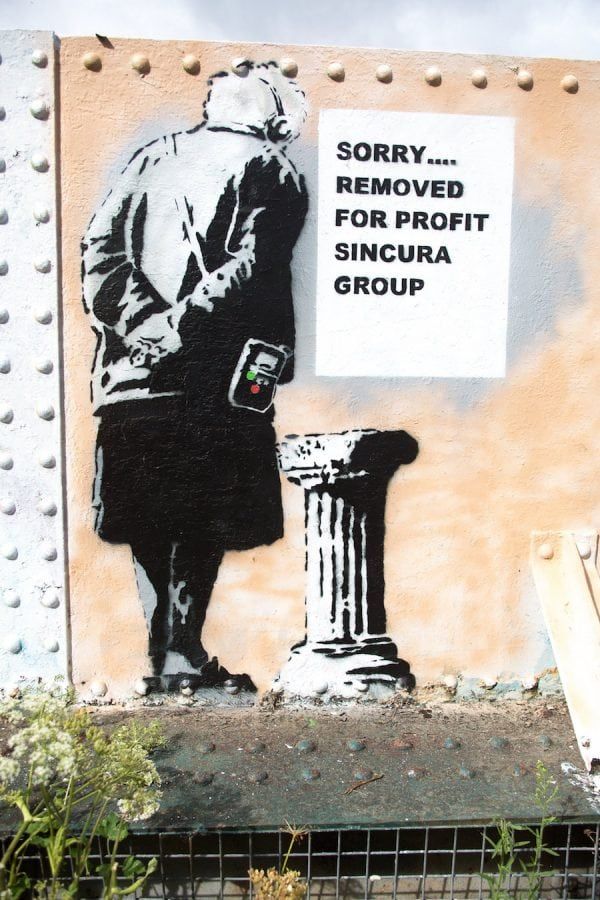 Sincura has bought several of his pieces – including Slave Labour which was removed from a wall in North London and sold for £750,000.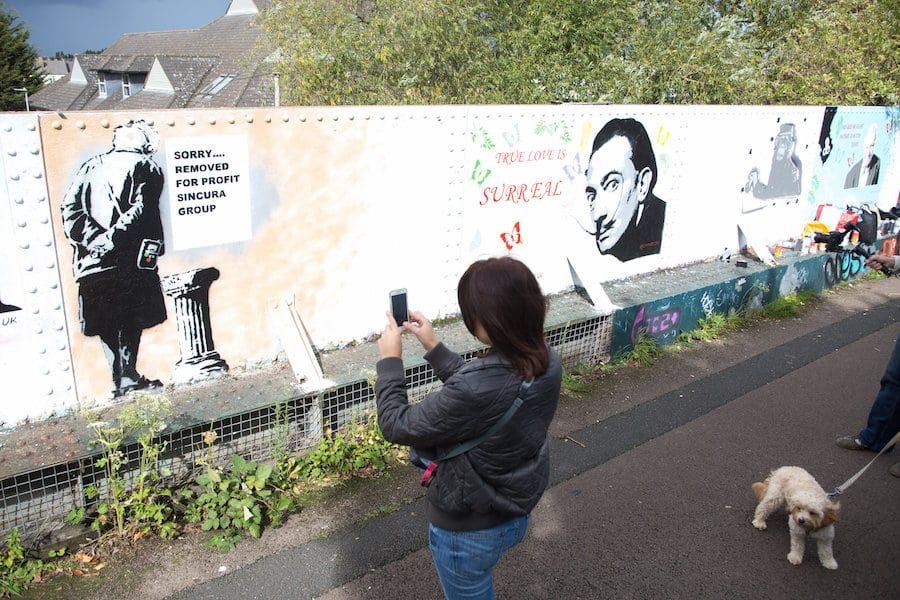 The artist previously came to Cheltenham in April 2014 with Spy Booth, a dig at the town's spy base GCHQ.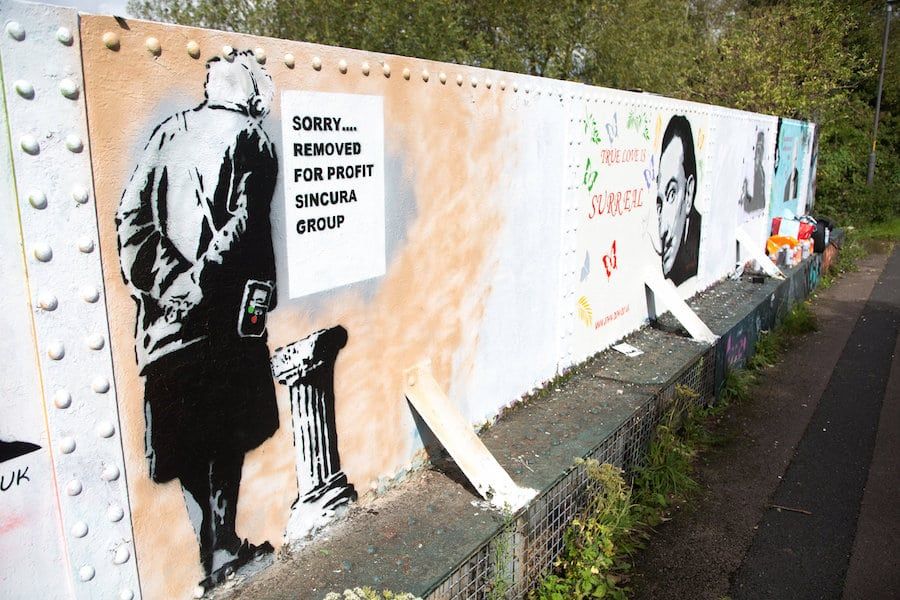 But after being vandalised and then demolished, the painting was destroyed.