Green Man Festival has announced the key speakers heading up the Talking Shop area when the gathering returns this August.
One of a trio of headline guests, the BBC Radio 1 presenter Annie Nightingale will discuss her broadcasting career and how events have unfolded since being named the first female presenter on the station in 1970. Four decades in the job, Nightingale will reflect on the ever-changing industry with her inimitable mixture of irreverent humour and punk enthusiasm.
Green Man's Fiona Stewart says: "Talking Shop is just one of many wonderful Green Man areas, and a celebration of ideas, unique thoughts and the power of chatter. Prepare to be surprised and challenged by the music and literary legends included in the line-up."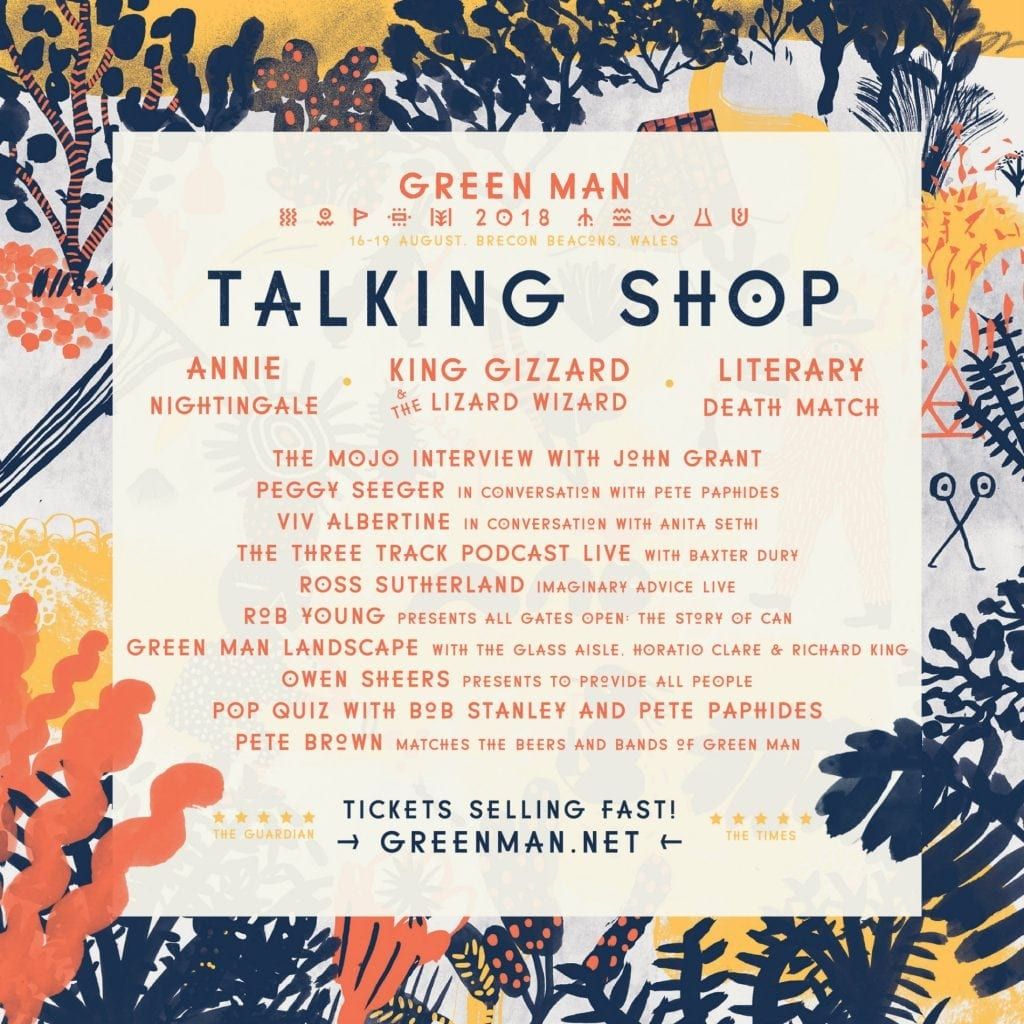 This year's Talking Shop curator, journalist, author and broadcaster Laura Burton will take on Australian psychedelic rock powerhouse, and 2018 Green Man headline act, King Gizzard and the Lizard Wizard in conversation. The seven-strong outfit from Melbourne released no less than a stunning five full-length records in 2017, and needless to say, have a lot to get off their chest.
The final headline event, Literary Death Match – dubbed "the most entertaining reading series ever" by the LA Times – will bring four authors to Green Man to read their most electric writing for seven minutes or less before a panel of hilarious all-star judges. Special guest judge Johnny Pictish, now firmly established as a pillar of the Green Man community, will help preside over this unique and compelling affair.
Returning once again this year is the much loved Mojo Interview, which in this edition features a conversation with American songwriter John Grant, who's three solo albums to date have been critically lauded without exception – talk will now turn to his next big move.
The Talking Shop Stage will also play host to authors Rob Young, discussing All Gates Open, his biography of Can and the definitive story of the most influential and revered avant-garde band of the late twentieth century, and Owen Sheers, the BAFTA-nominated Welsh novelist, poet and playwright, who will read from To Provide All People – a poem to mark the 70th anniversary of the NHS – and also provide comments on The Green Hollow, his remarkable memorial to the Aberfan mining disaster.
Green Man '18 runs from Thursday August 16th to 19th.