Mad Cool festival has sold out.
All 45,000 tickets for its 2017 festival are taken, just under three months before the event takes place. Headlined by Green Day, Foo Fighters and Kings Of Leon, the three – day festival takes place at Madrid's Caja Magica tennis centre, between the 6th – 8th of July.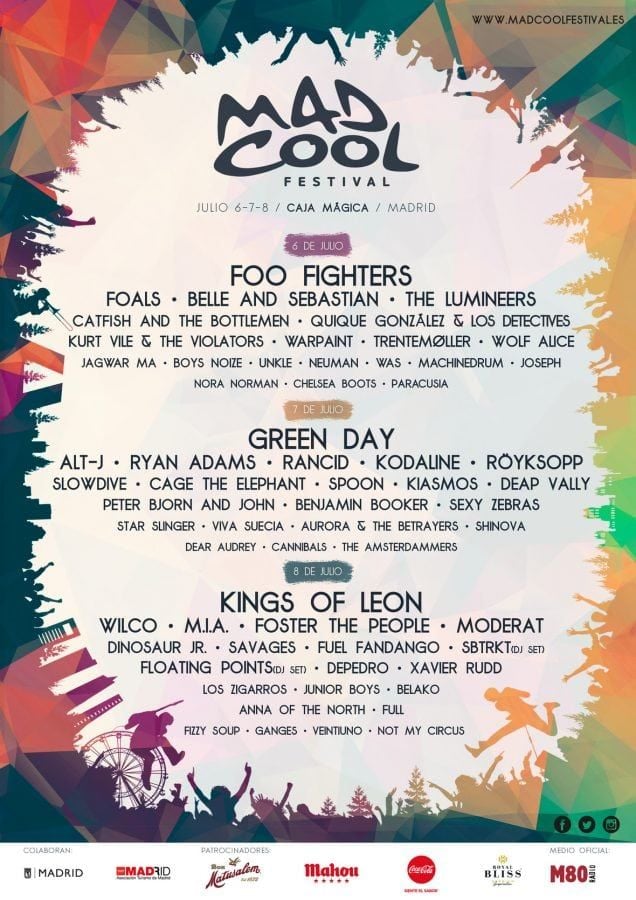 Mad Cool have also confirmed that they have reached an agreement with DIY magazine for them to become the festival's official media partner for the next two years. Speaking about the partnership, DIY said:
"DIY were delighted to be invited to partner with Mad Cool in Spain. It'll be somewhat of a family affair for us, thanks to an amazing line-up which features so many artists that have graced the cover of DIY – Foals, Savages, Wolf Alice, Alt-J and Warpaint to name but a few. We're particularly excited about experiencing the music scene in Madrid, one of the tastemaker cities that's currently defining the best music for a new generation".