A major new production of Strangers on a Train is now running in theatres across the UK, with a week-long stint in Richmond, London this week.
The gripping thriller is based on the taught psychological drama by the celebrated writer Patricia Highsmith (The Talented Mr Ripley), immortalized by Alfred Hitchcock's Academy Award-winning film.
Playing at Richmond Theatre until Saturday 24th February, the show picks up with a fateful encounter between two men in the dining carriage of a train crossing America.
Guy Haines is the successful businessman with a nagging doubt about the fidelity of his wife. Charles Bruno is a cold, calculating chancer with a dark secret.
A daring and dangerous plan develops from this casual conversation, which Haines isn't entirely privy to, but still can't help it spiral out of control.
The story is classic Highsmith, delving you into a world that is claustrophobic and irrational with a constant sense of danger at every turn.
An extract from here own diary gives a chilling subtext to the show:
"For the curious thing yesterday, I felt quite close to murder too, as I went to see the woman who almost made me love her when I saw her a moment in December, 1948. Murder is a king of making love, a kind of possessing. (Is it not, too, a way of gaining complete and passionate attention, for a moment, from the object of one's attentions?) To arrest her suddenly, my hands upon her throat (which I should really like to kiss) as if I took a photograph, to make her in an instant cool and rigid as a statue".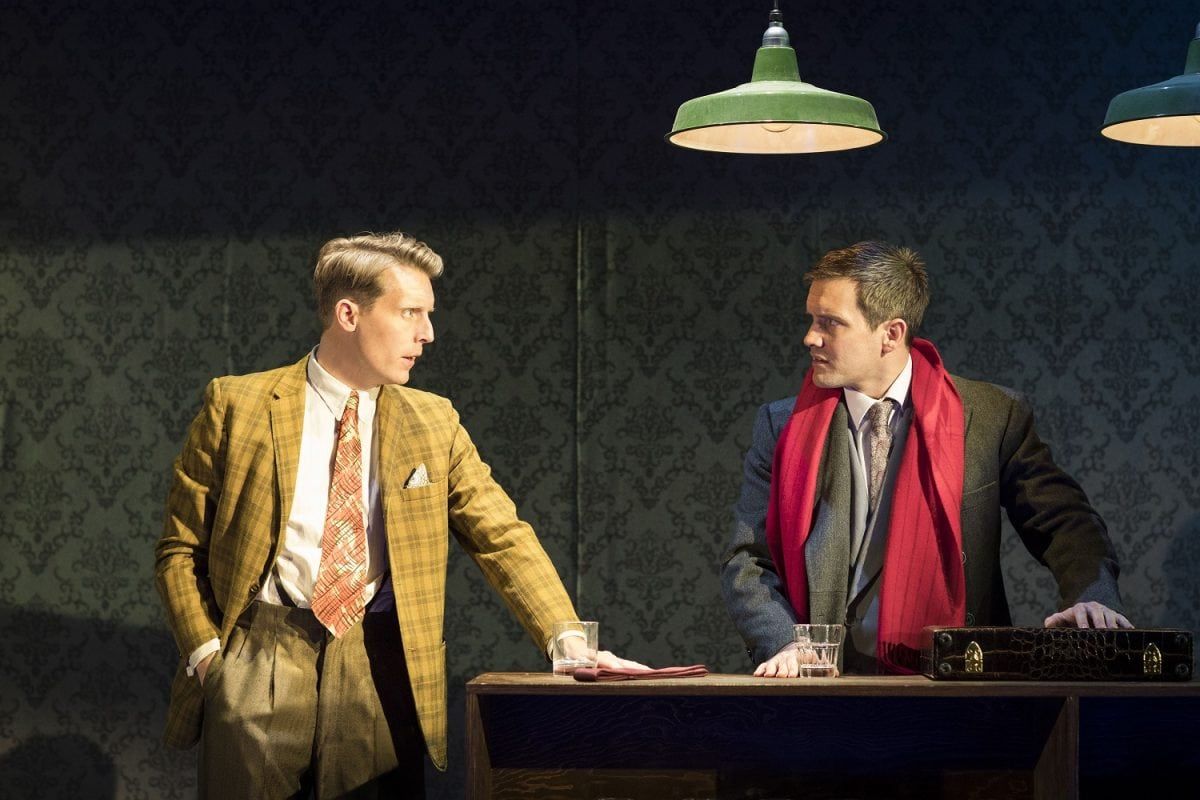 Strangers on a Train is a tale of obsession that only writers such as Highsmith could know and portray. It is a tense, dramatic thriller that keeps you on the edge of your seat at all times, marrying wit and angst with captivating prowess.
RELATED 
https://www.thelondoneconomic.com/entertainment/musical-adaption-carmen-comes-union-theatre/14/02/
https://www.thelondoneconomic.com/entertainment/theatre-review-gundog-royal-court/09/02/