The world's first fully digital wallet has launched today enabling people to go completely digital with their money as well as storing loyalty cards and digital keys for smart lock-enabled homes, hotel rooms and cars.
The 4G smart wallet, dubbed Paymo, manages all payments and receipts with a built-in camera and fingerprint scanner for security.
It also stores travel cards such as Oyster and can be used to unlock smart lock-enabled homes, hotel rooms and cars.
Chairman of Dynamical, Janko Mrsic Flogel comments: "With Paymo we are helping users go completely digital with their money, wherever they are in the world. Paymo covers not only credit and debit cards but also travel cards and loyalty cards – all on one 4G enabled device.
"Users can even add a merchant account and simply tap to take or receive money."
The digital wallet is credit card sized and weighs just 100 grams.
It has a 30-day battery life and one click action keys for payment, transfer and balance.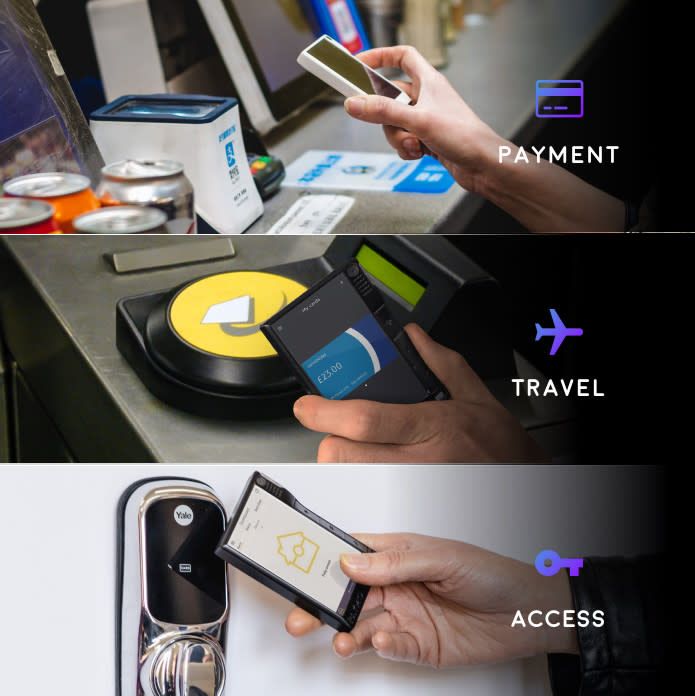 Sebastian Ng Lei, the designer of Paymo, comments: "Paymo means people can access all of their financial and other cards in one secure digital device.
"Paymo brings the wallet into the 21st Century and enables users to have a dedicated device with a long battery life to make payments anywhere in the world."
The wallet is currently fundraising on Indiegogo here: http://igg.me/at/paymo.